This post may contain affiliate links which won't change your price but will share some commission.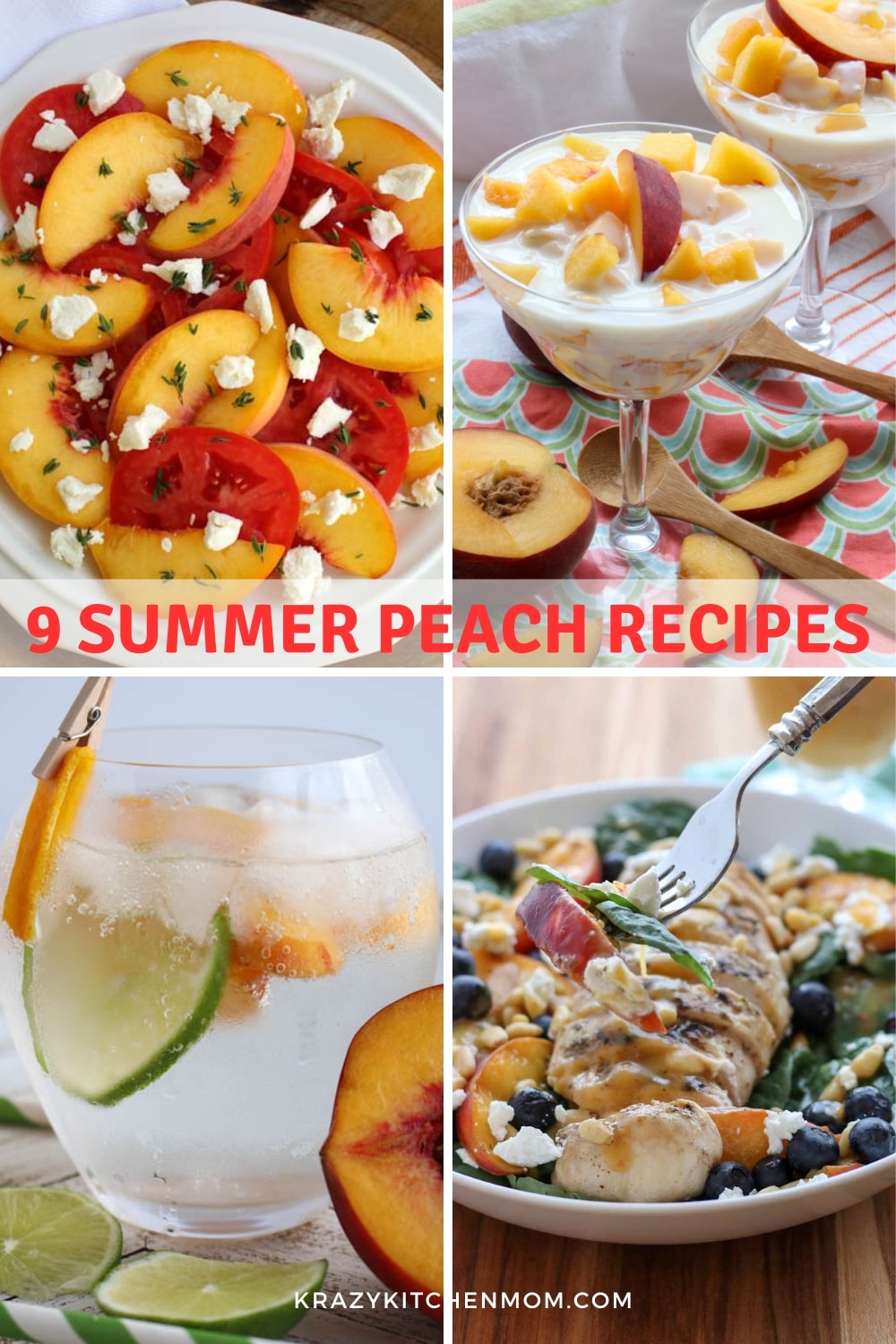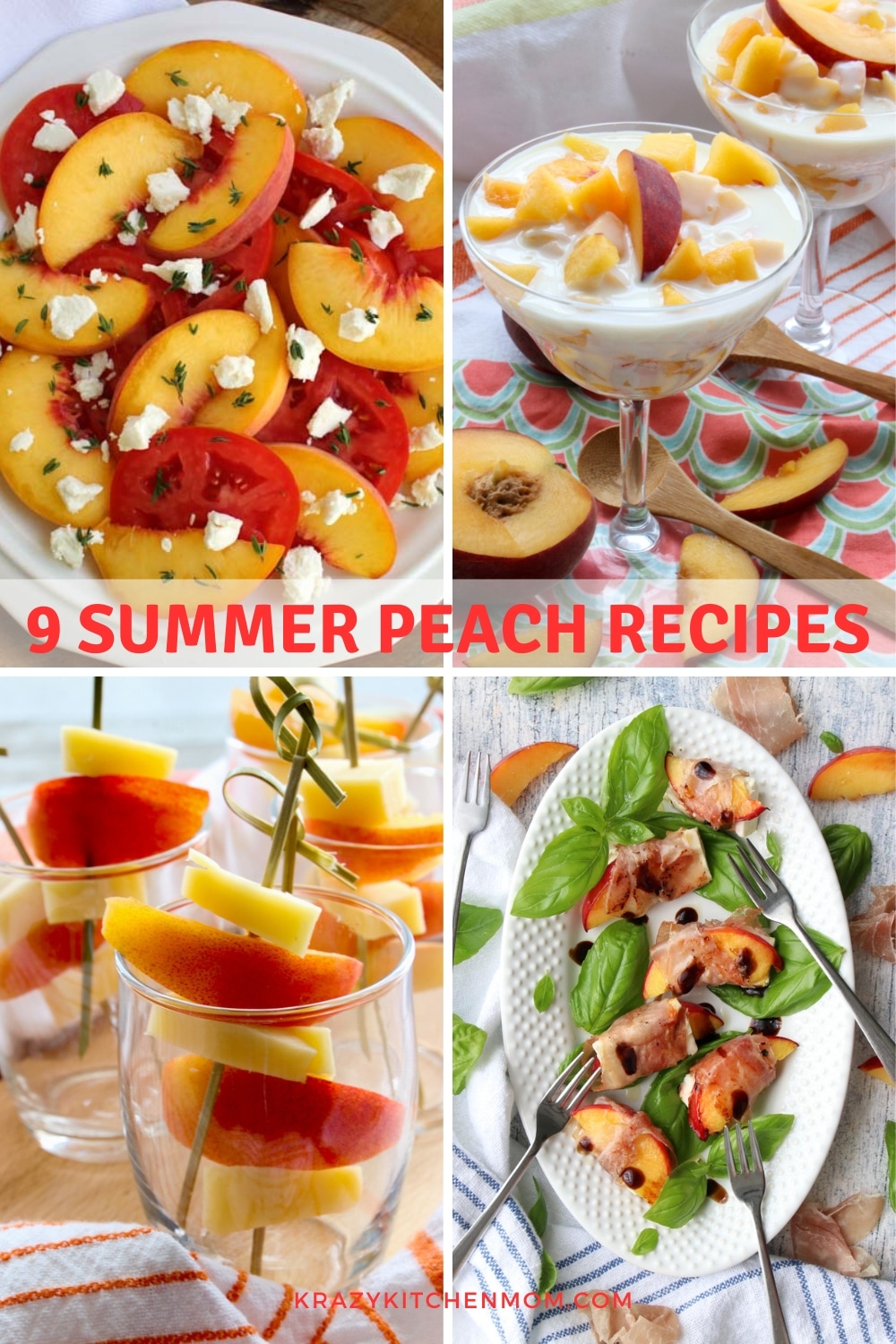 Make summer special with 9 delicious peach recipes! These recipes are perfect for your summer menu, from appetizers to salads to sauces.
Get creative and enjoy the flavors of summer with these peach recipes!
This is the easiest and most delicious appetizer you will make all summer. Juicy ripe peaches with creamy nutty Gouda cheese drizzled with olive oil and honey; the perfect kiss of summer.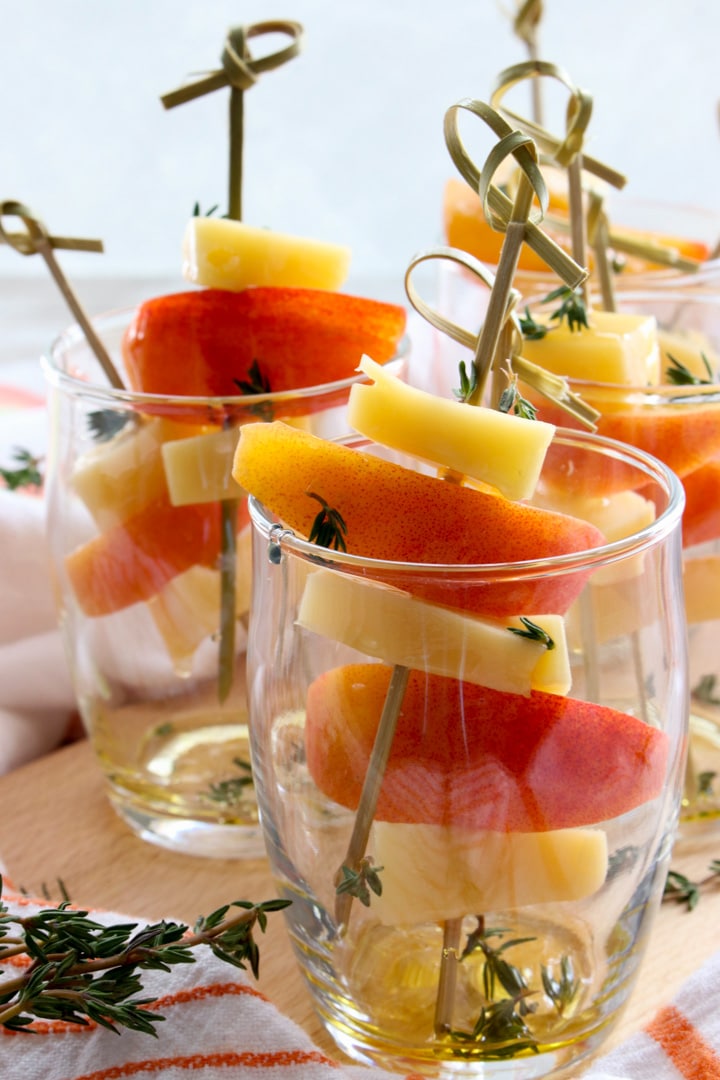 This is my summertime version of the classic Italian Panzanella Salad. I've added fresh slices of juicy peaches that add a bright layer of freshness and sweetness.
Once you try it, I promise it will become your "go-to summer salad" too!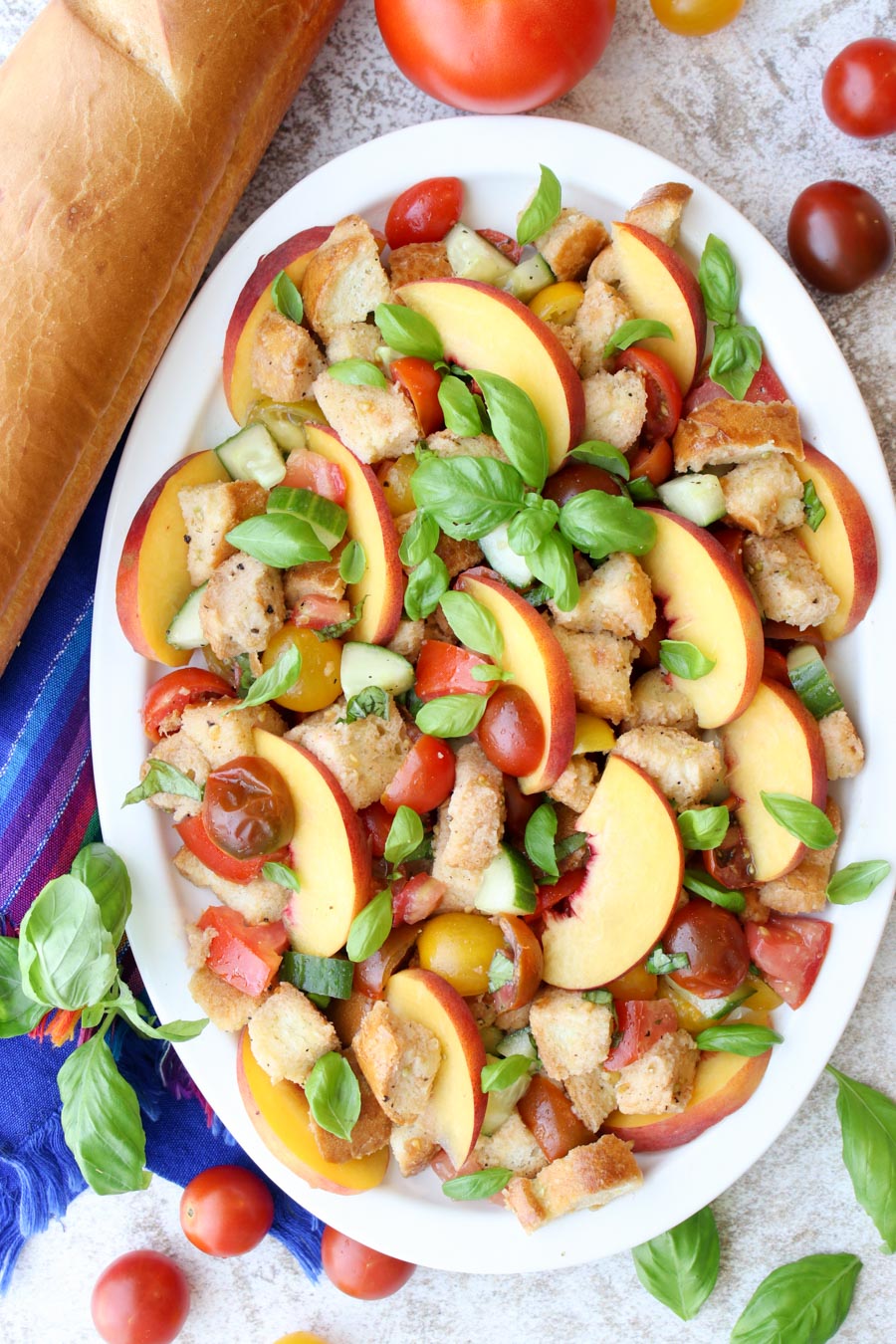 Grilled Peach Chicken Salad is made with juicy ripe grilled peaches, plump blueberries, fresh baby spinach, tangy goat cheese, and, toasted pine nuts. Topped with a luscious grilled peach salad dressing.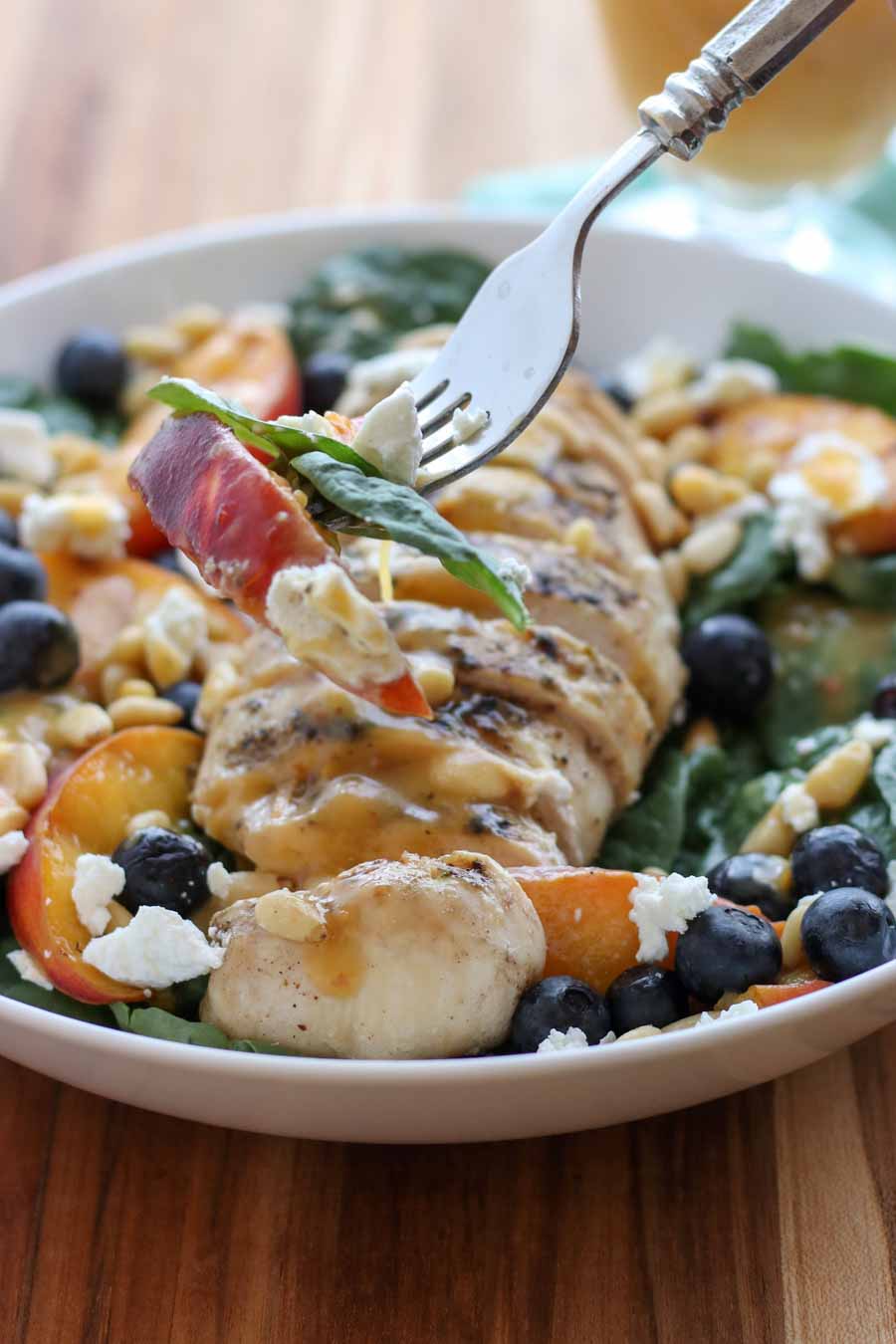 A peach version of the traditional Mexican Fresas Con Crema (Strawberries and Cream).
It's creamy and sweet and only uses five ingredients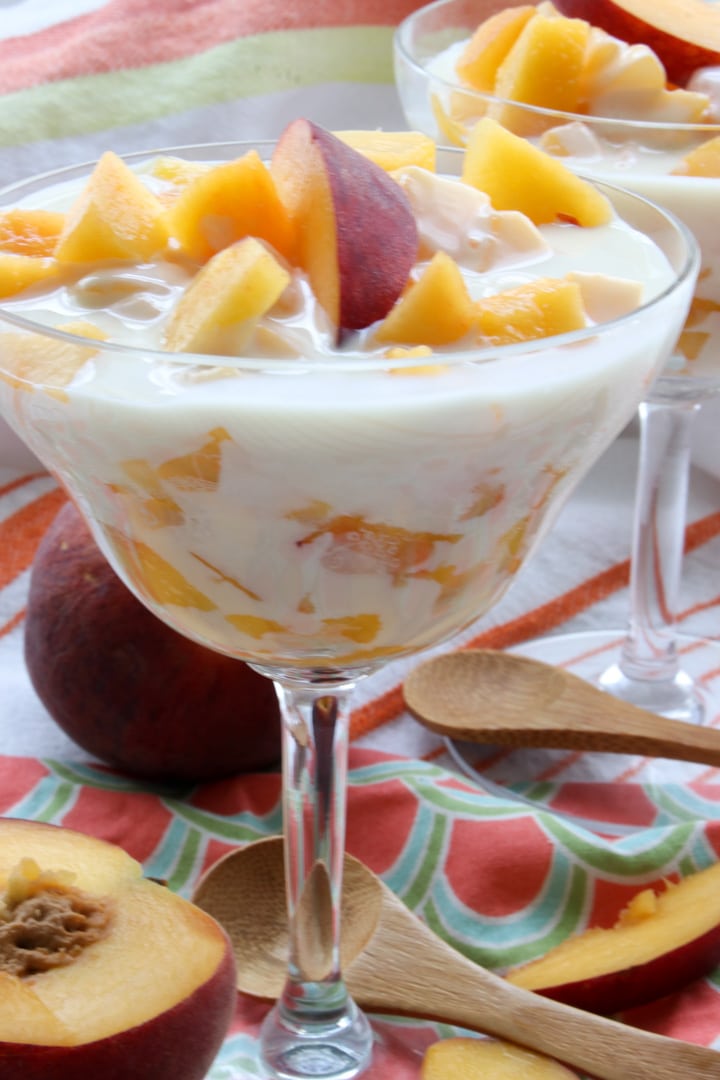 This refreshing, low-calorie vodka cocktail is my answer to a hot summer day when the sun is beating down.
It's cool, fruity, light, and fresh, perfect for summer.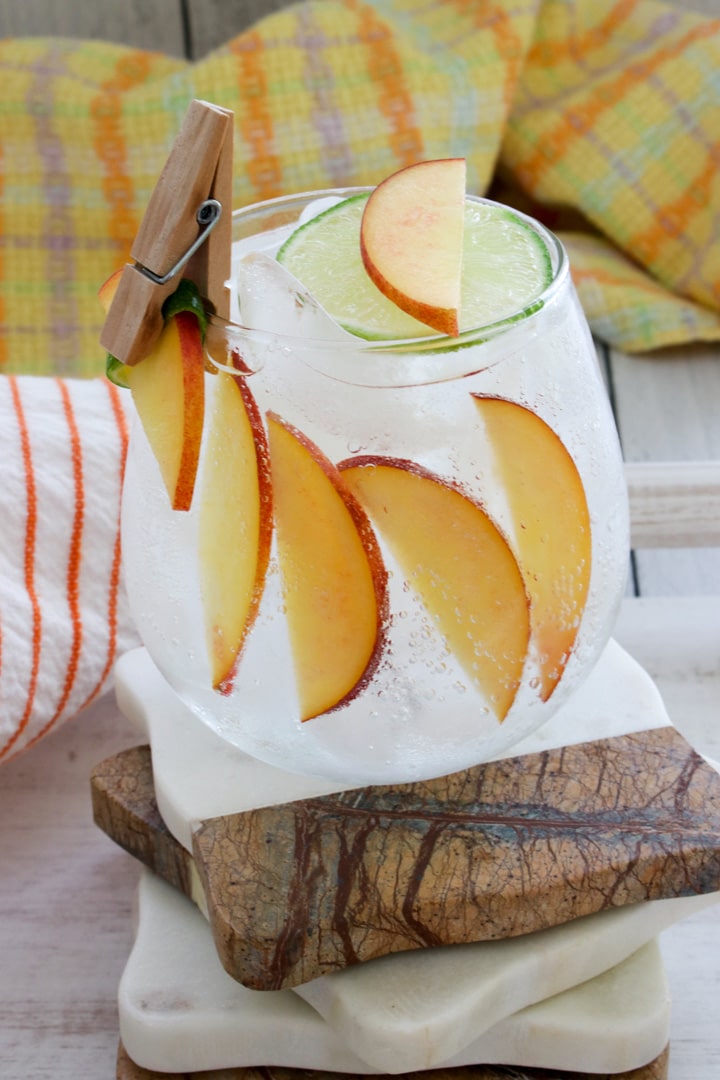 An easy appetizer recipe made with summer's juiciest peaches, savory prosciutto, and salty feta cheese, drizzled with balsamic vinegar.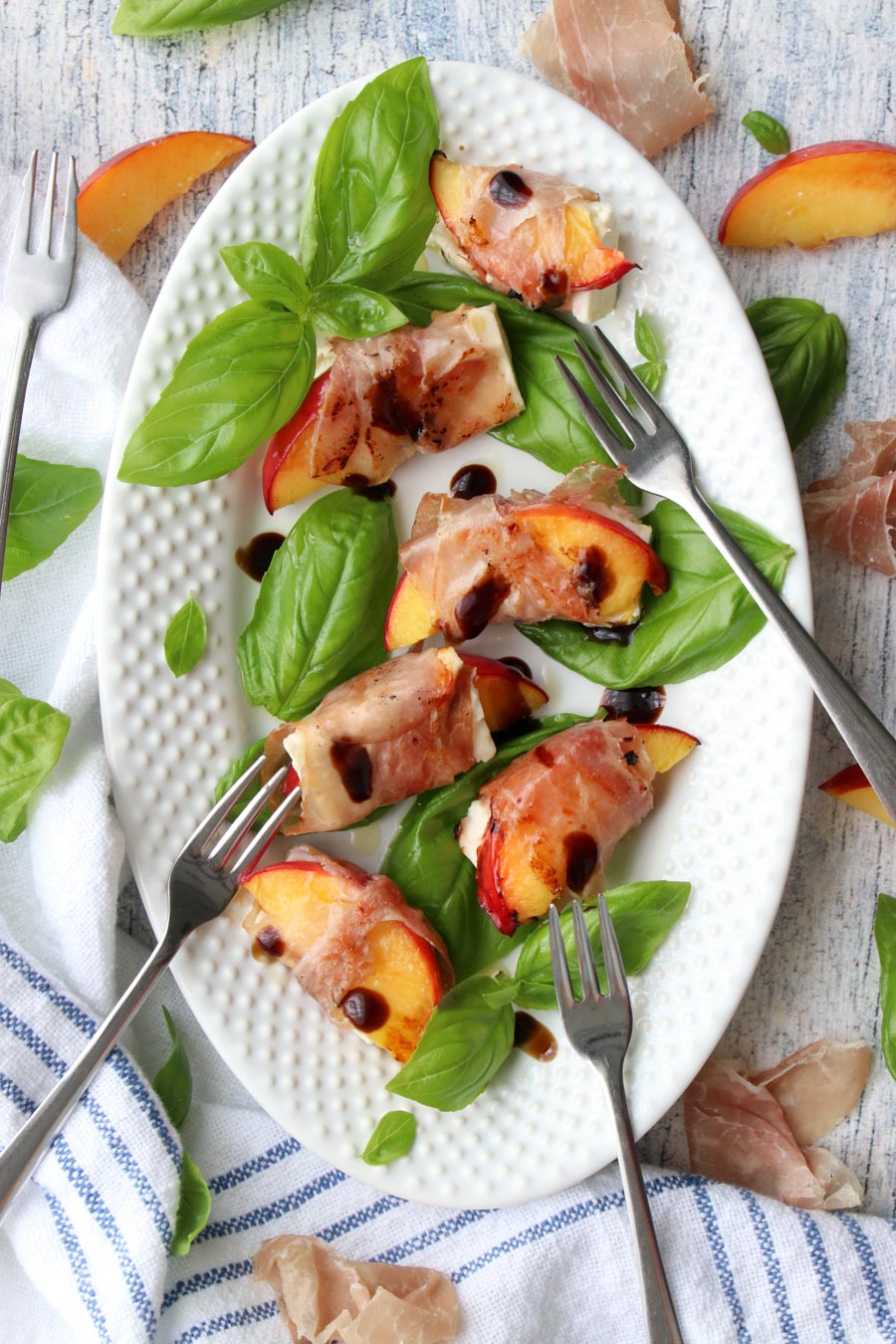 Give store-bought BBQ sauce a zippy fresh fruity flavor by using fresh summer peaches.
Slather it on everything you BBQ this summer.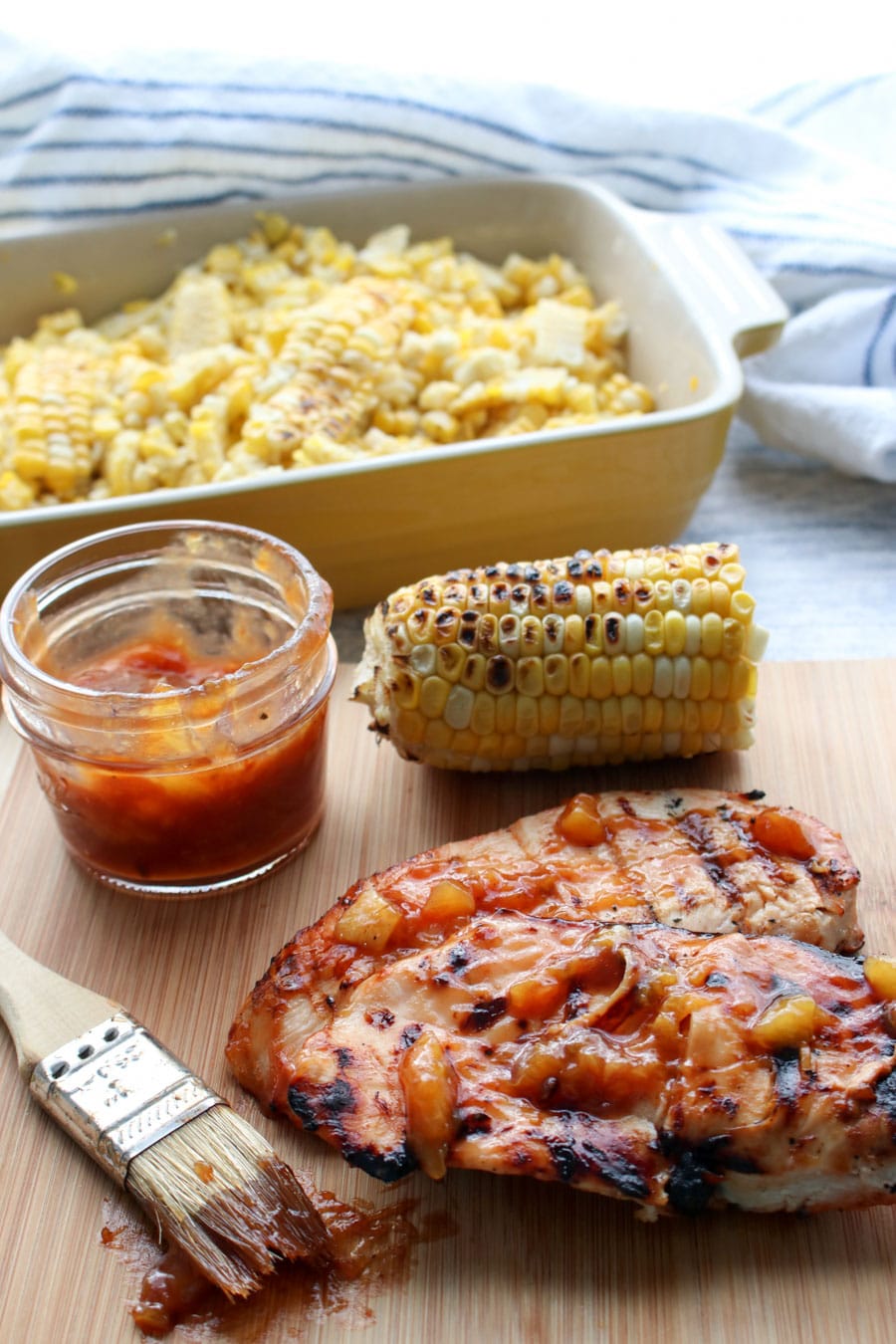 Peach Tomato Salad is bright, tangy, and summer fresh with every bite.
It's made with honey goat cheese, and fresh thyme, drizzled with blood orange-infused olive oil and honey.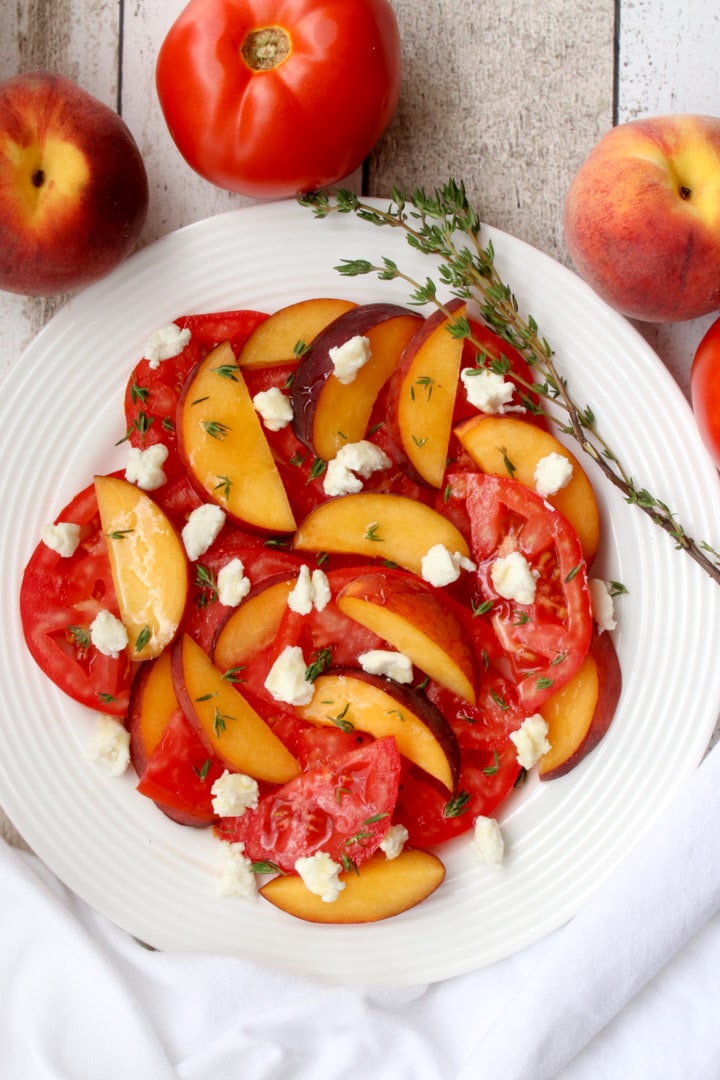 Grilled Peach Salad Dressing is full of summer sweetness and tanginess for every salad.
It's made with orange juice, lime juice, honey, and of course grilled peaches.