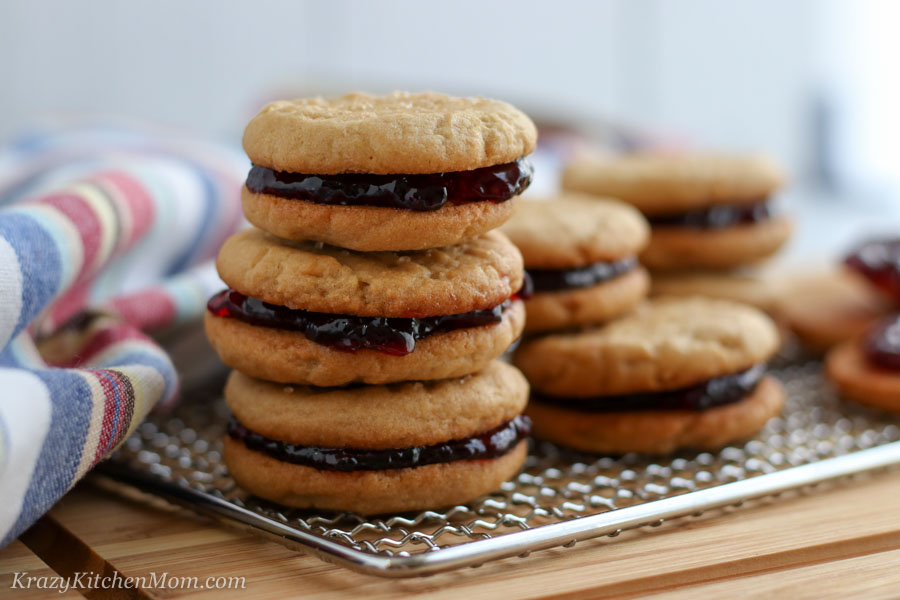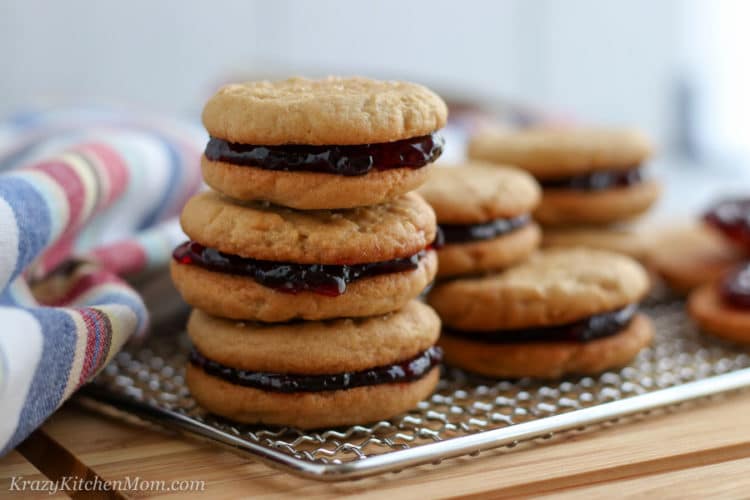 Two peanut butter cookies sandwiched together with grape jelly make the best Peanut Butter and Jelly Sandwich Cookies. ... continue reading...
Seasonal Recipes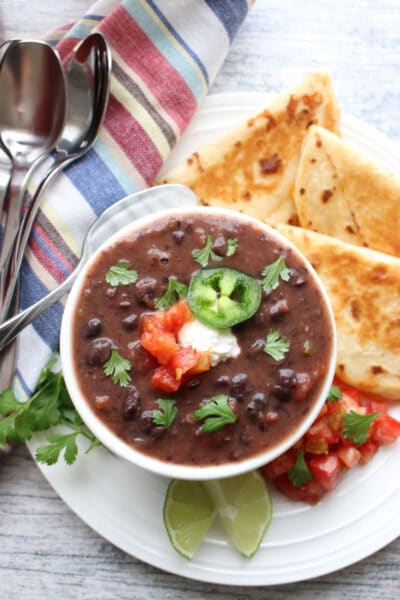 More from the Blog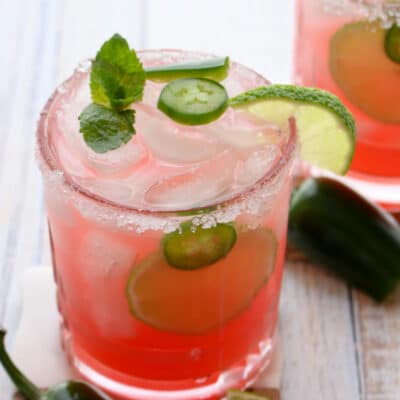 If you like a tart, sweet, spicy, refreshing cocktail, look no further. The Spicy Salty Dog Cocktail is made with vodka, pink grapefruit juice, jalapenos and splash of lime - cheers! ... continue reading...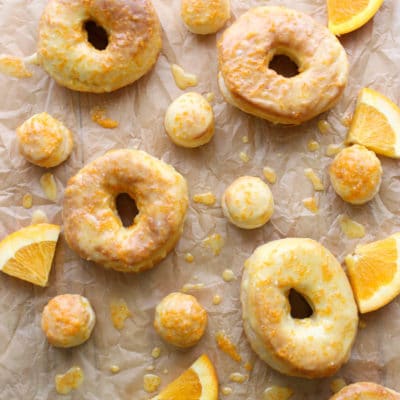 These Orange Glazed Air Fryer Donuts are so easy to make they almost cook themselves. They are topped with a sweet tangy orange glaze made from fresh OJ. ... continue reading...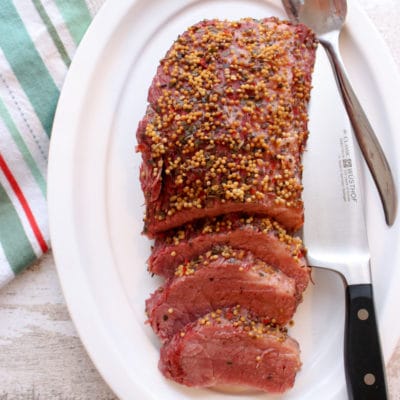 Three Ingredient Pressure Cooker Corned Beef - Moist, tender corn beef brisket every time. This recipe is no-fail and so easy to prepare. ... continue reading...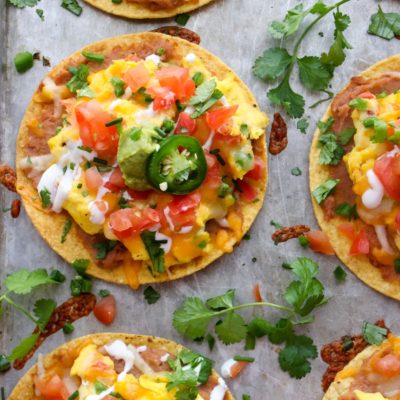 Huevos Rancheros Breakfast Tostadas is a great recipe for breakfast, lunch, or dinner. They're made with creamy refried beans, fluffy scrambled eggs with melted cheese, jalapenos, diced tomatoes and onions, sour cream, and guacamole. ... continue reading...