This post may contain affiliate links which won't change your price but will share some commission.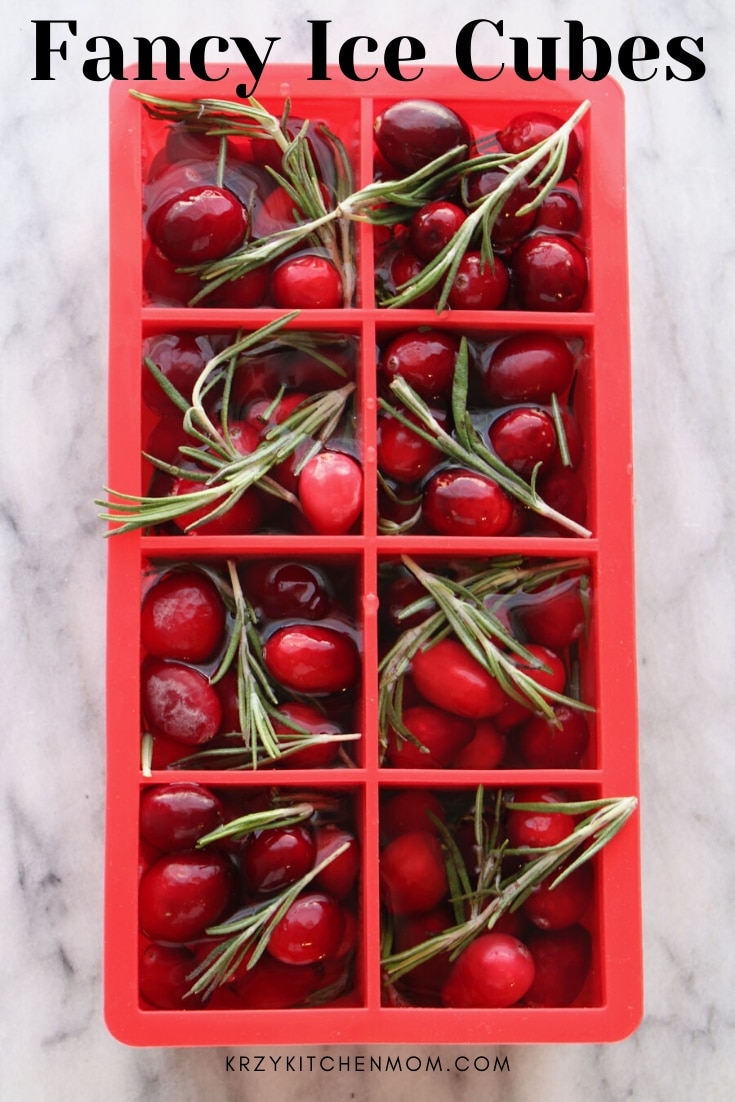 Infuse flavor into your dinks by making Fancy Ice Cubes with fresh herbs and fruits. And learn my trick for making clear ice.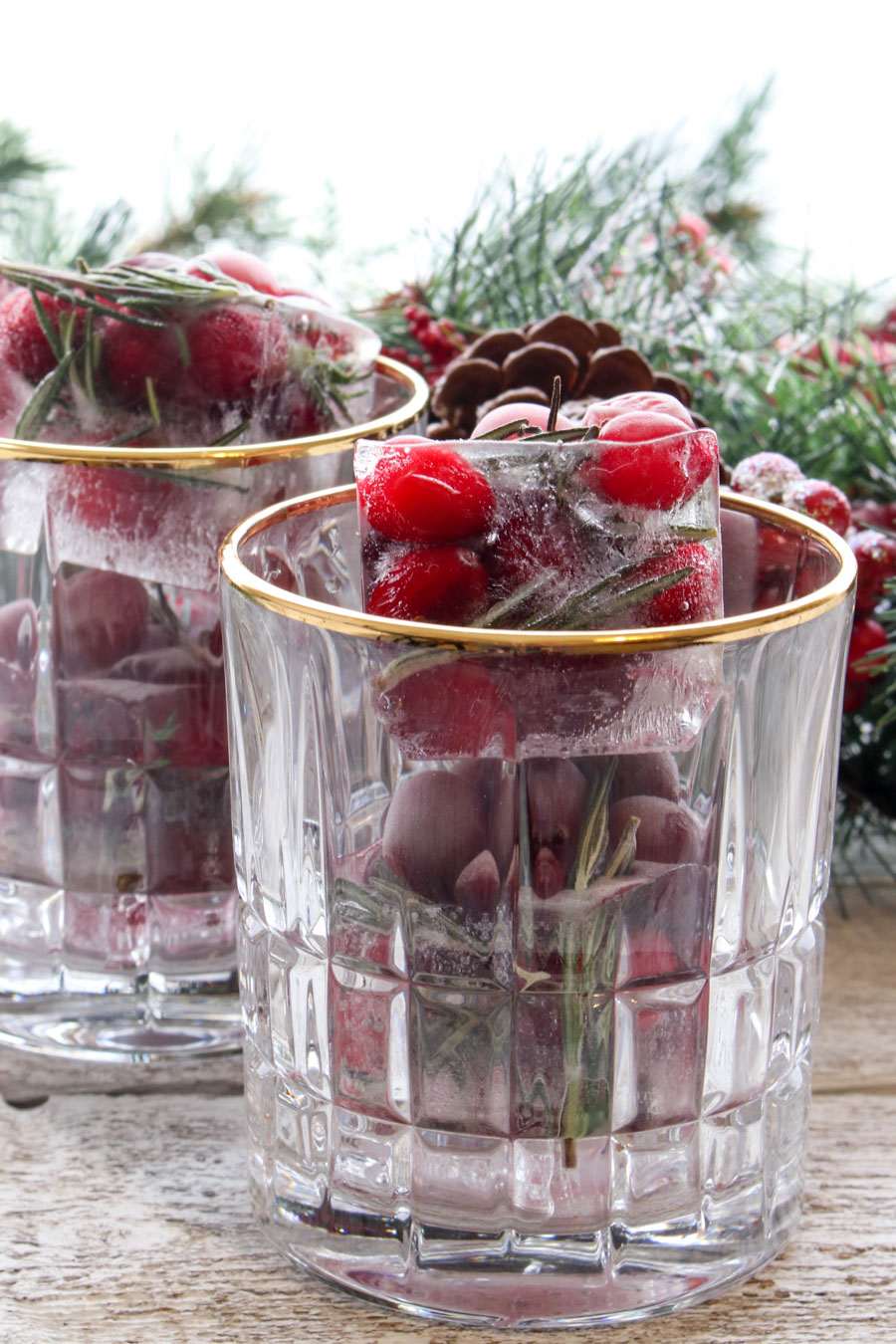 This is hardly a recipe, but I promise, it's a party idea that you will want to adopt and you'll probably use it all the time. I am famous for my Fancy Ice Cubes! It's true! If you come to my house for a party or just stop in for a drink, you'll be greeted with a large glass filled with your favorite beverage and Fancy Ice Cubes.
Let's start by making clear ice cubes
First, you boil the water. Some critics call for using distilled or "pure" water, but I find using tap water is just fine. If you are totally against the tap water in your area, feel free to use bottled or distilled.
Once the water boils, remove it from the heat and let it cool to room temperature.
When it's room temperature, boil it again. And again let it cool to room temperature.
That's it! Now you can build your ice trays.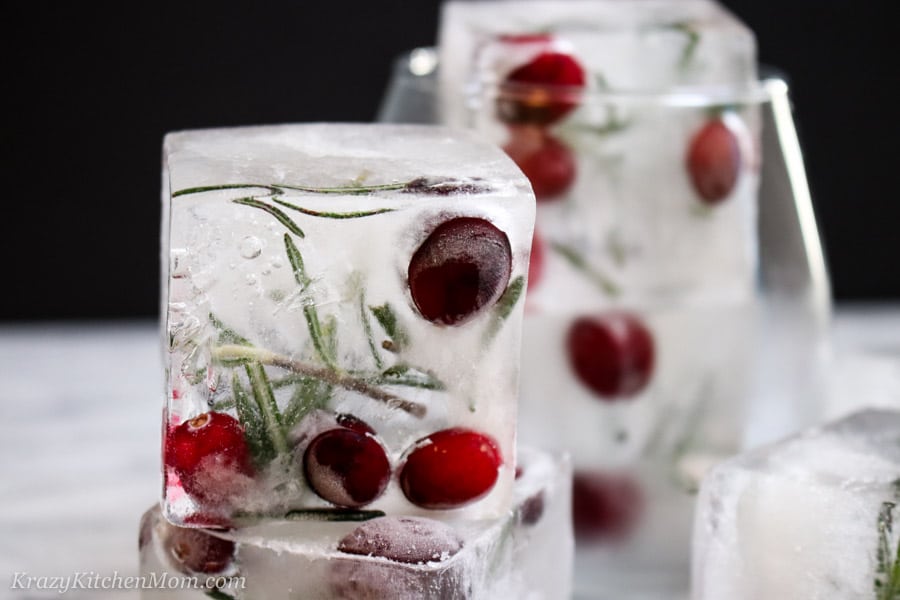 Fill the ice trays
Fill your ice tray with any combination of fruit, herbs, fruit, and herbs and freeze overnight. Here are some of my favorites:
Use single fruits and vegetables

Mangos
Cucumbers
Strawberries
Apples

Make a combo of flavors

Strawberries and basil
Strawberries and mint
Raspberries and strawberries
Oranges and blueberries
Watermelon and mint
Pomegranate and mint
layered ice cubes
Another one of my favorite fancy ice tricks is to use fruit juice and freeze it in layers. I especially like to make these smaller and use them for mimosas. Check out my Fruit Layered Ice Cubes.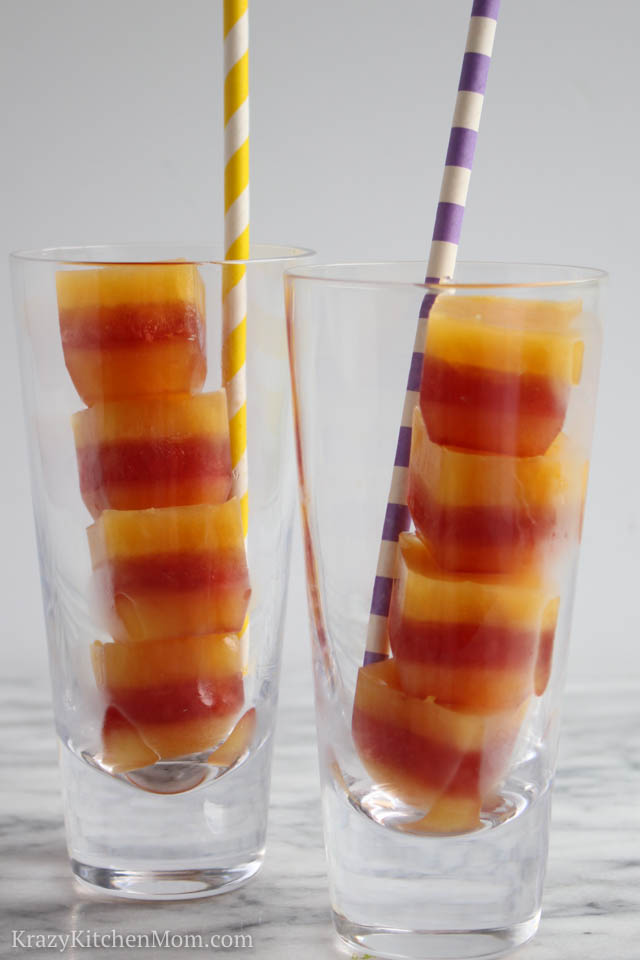 to store frozen ice cubes, put them in a zip-top bag in the freezer. they are ready to use when you are. cheers!