Infuse flavor into your dinks by making Fancy Ice Cubes with fresh herbs and fruits. And learn my trick for making clear ice.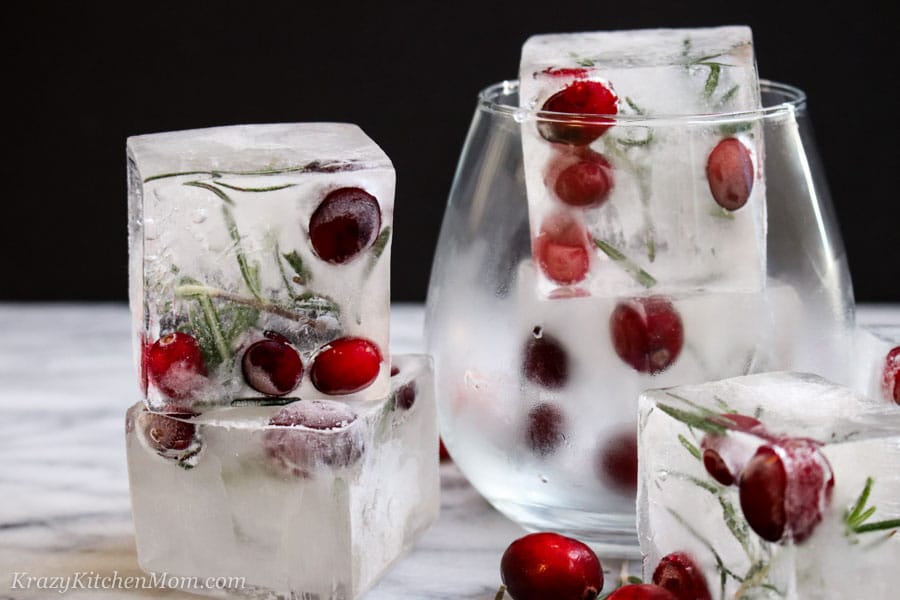 This is hardly a recipe, but I promise, it's a party idea that you will want to adopt and you'll probably use it all the time. I am famous for my Fancy Ice Cubes! It's true! If you come to my house for a party or just stop in for a drink, you'll be greeted with a large glass filled with your favorite beverage and Fancy Ice Cubes.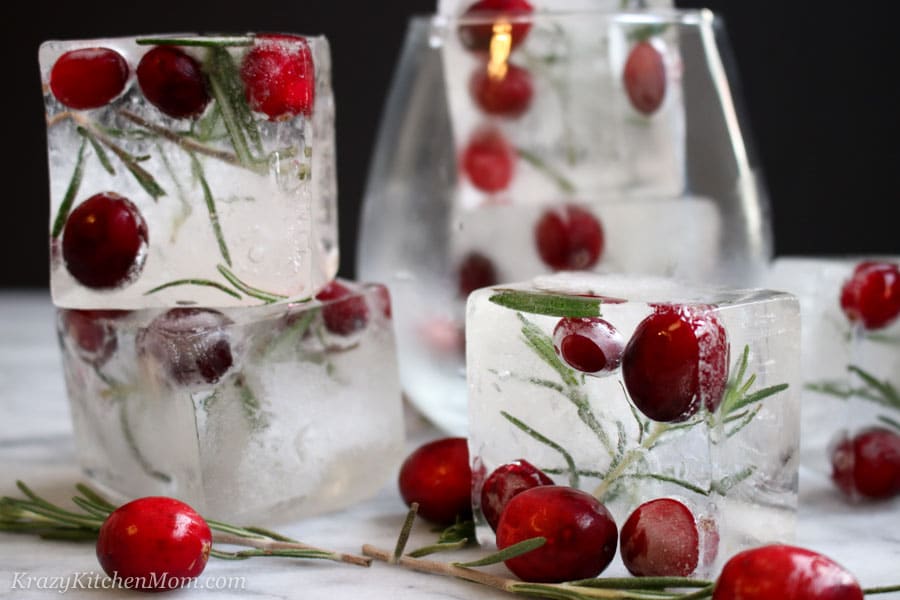 Let's start by making the ice. First, you boil the water. Some critics call for using distilled or "pure" water, but I find using tap water is just fine. If you are totally against the tap water in your area, feel free to use bottled or distilled. Once the water boils, remove it from the heat and let it cool to room temperature. When it's room temperature, boil it again. And again let it cool to room temperature. That's it! now you can build your ice trays.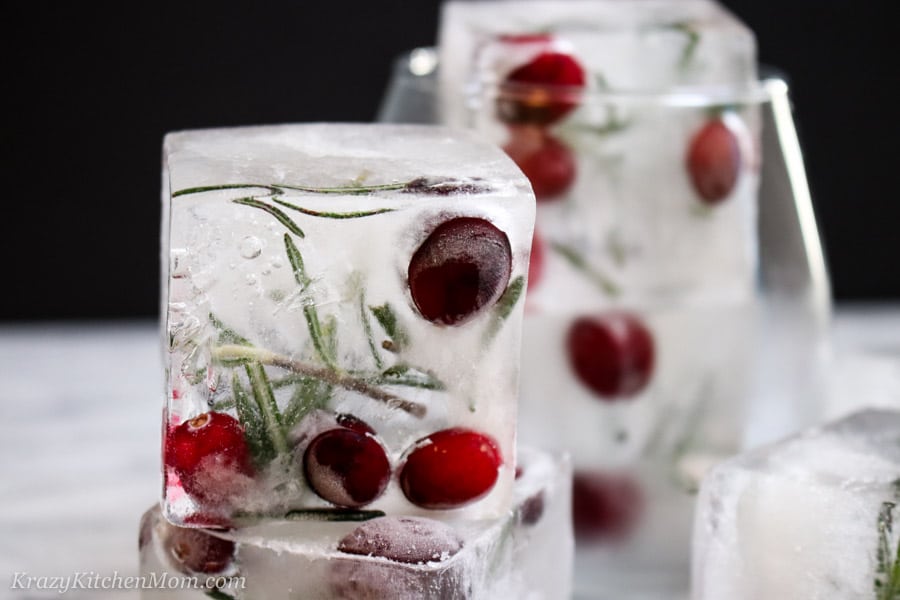 Fill your ice tray with any combination of fruit, herbs, fruit and herbs – you get the picture. Next, top them off with the room temperature water that you boiled twice. Place them in the freezer and let them do their thing – freeze – of course! To store the ice cubes, I simply put them in a ziptop bag.
I like to use different sized silicone ice trays with lids. Some don't have lids and that's OK too.