This post may contain affiliate links which won't change your price but will share some commission.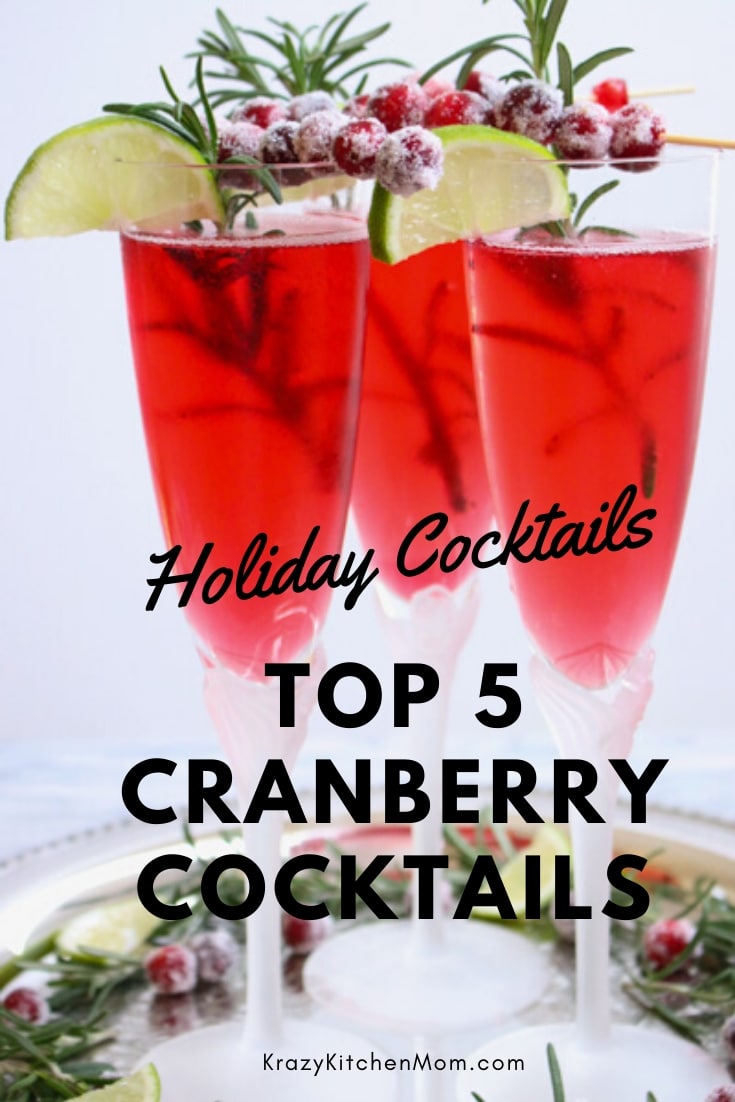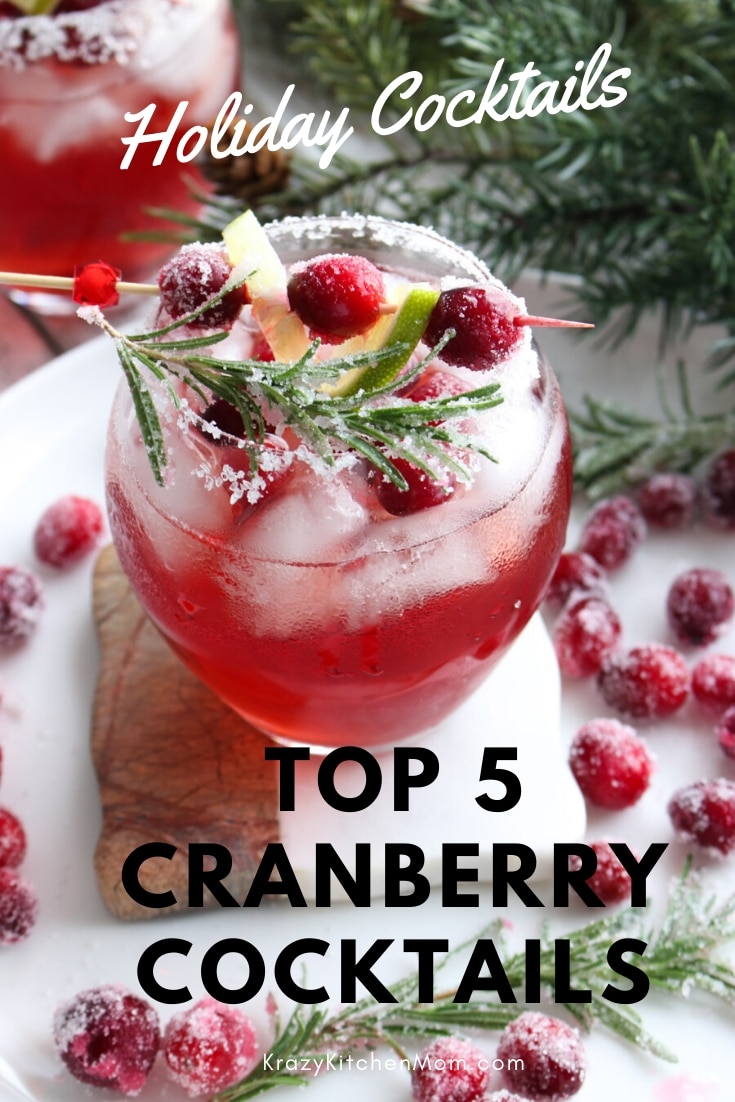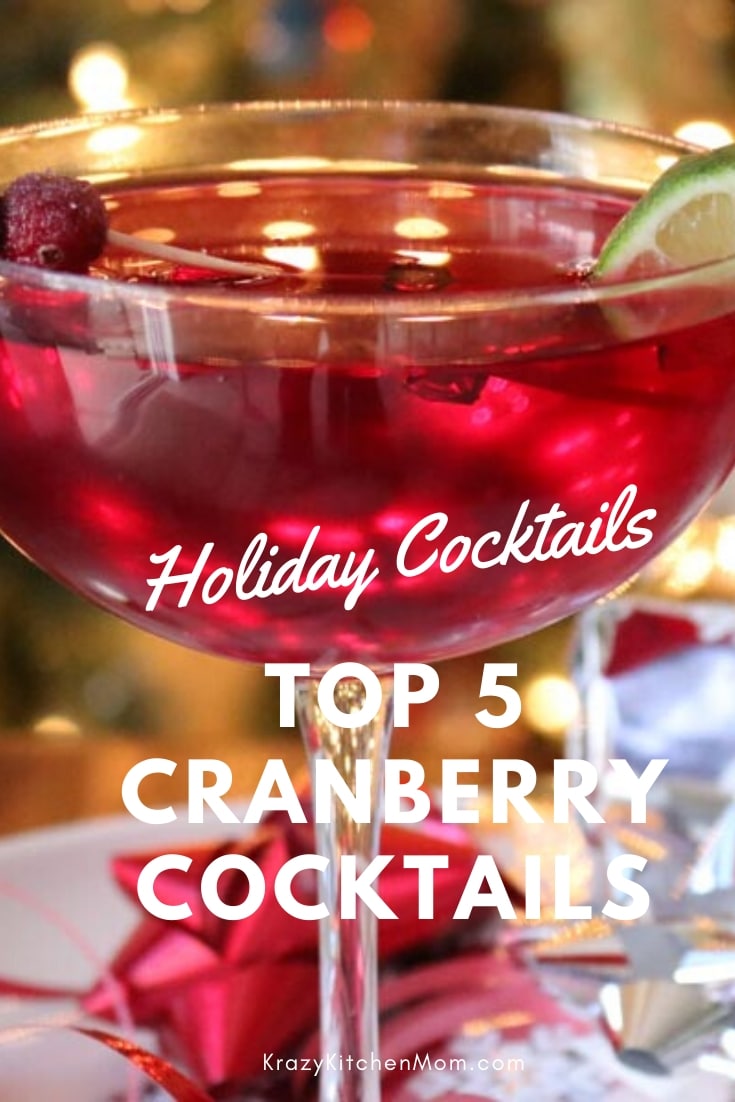 Spread the holiday cheer with some of The Best Cranberry Cocktail Recipes. They are all tasty and easy to make. Your guests will love them all.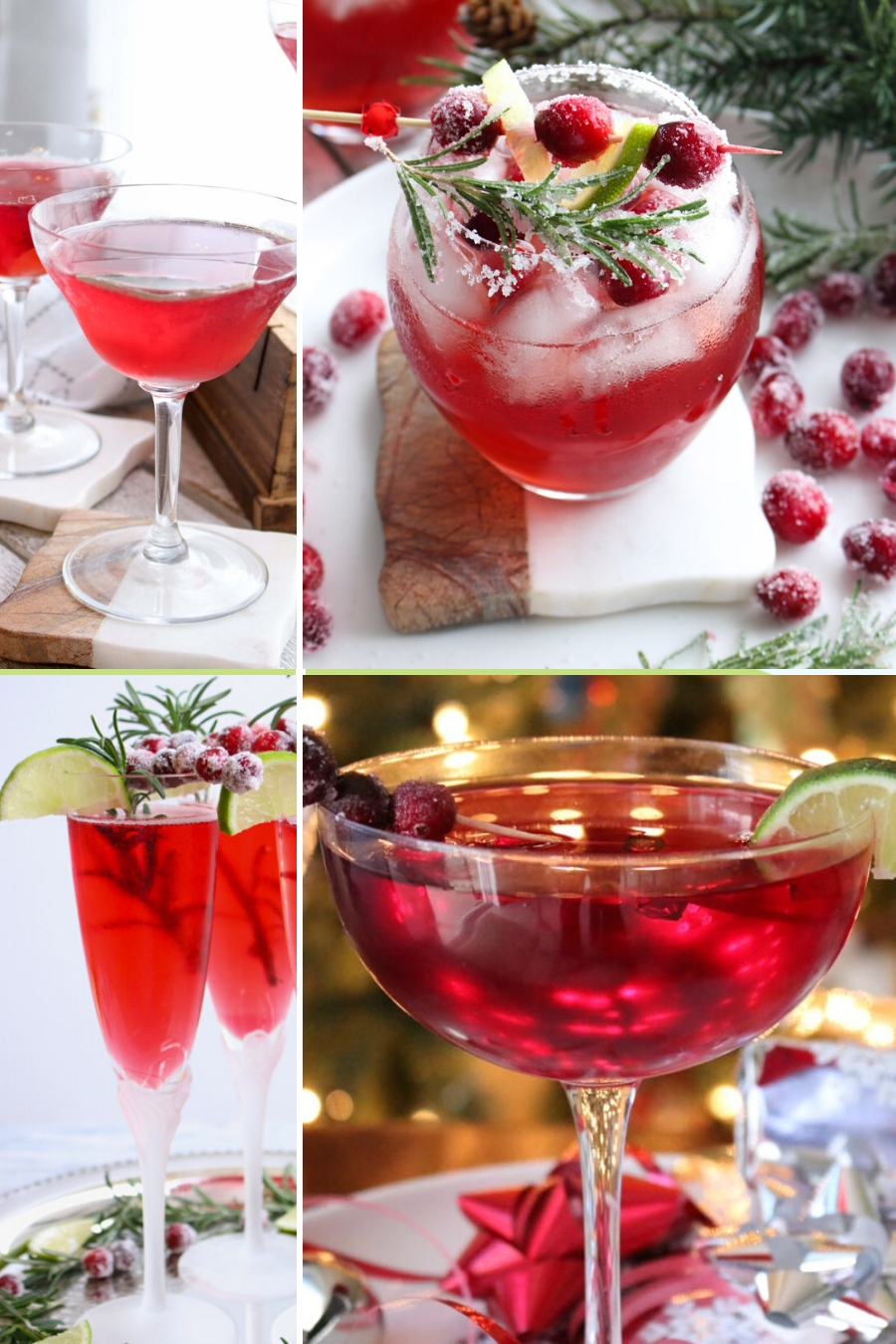 If you like cranberries and cranberry juice, I've got a treat for you! I've pulled together Krazy Kitchen Mom's Best Cranberry Recipes for the holidays. These craft cocktails will let your family and friends know that you took the time to make something very special for them. So keep scrolling to see The Best Cranberry Cocktail Recipes using cranberry juice and cranberries for your holiday gatherings.
CRANBERRY MARGARITAS: This cocktail just screams Christmas. I absolutely love the look and taste of this cranberry cocktail made with tequila, cranberry juice, lime juice, and triple sec. Easy, tasty, and very festive.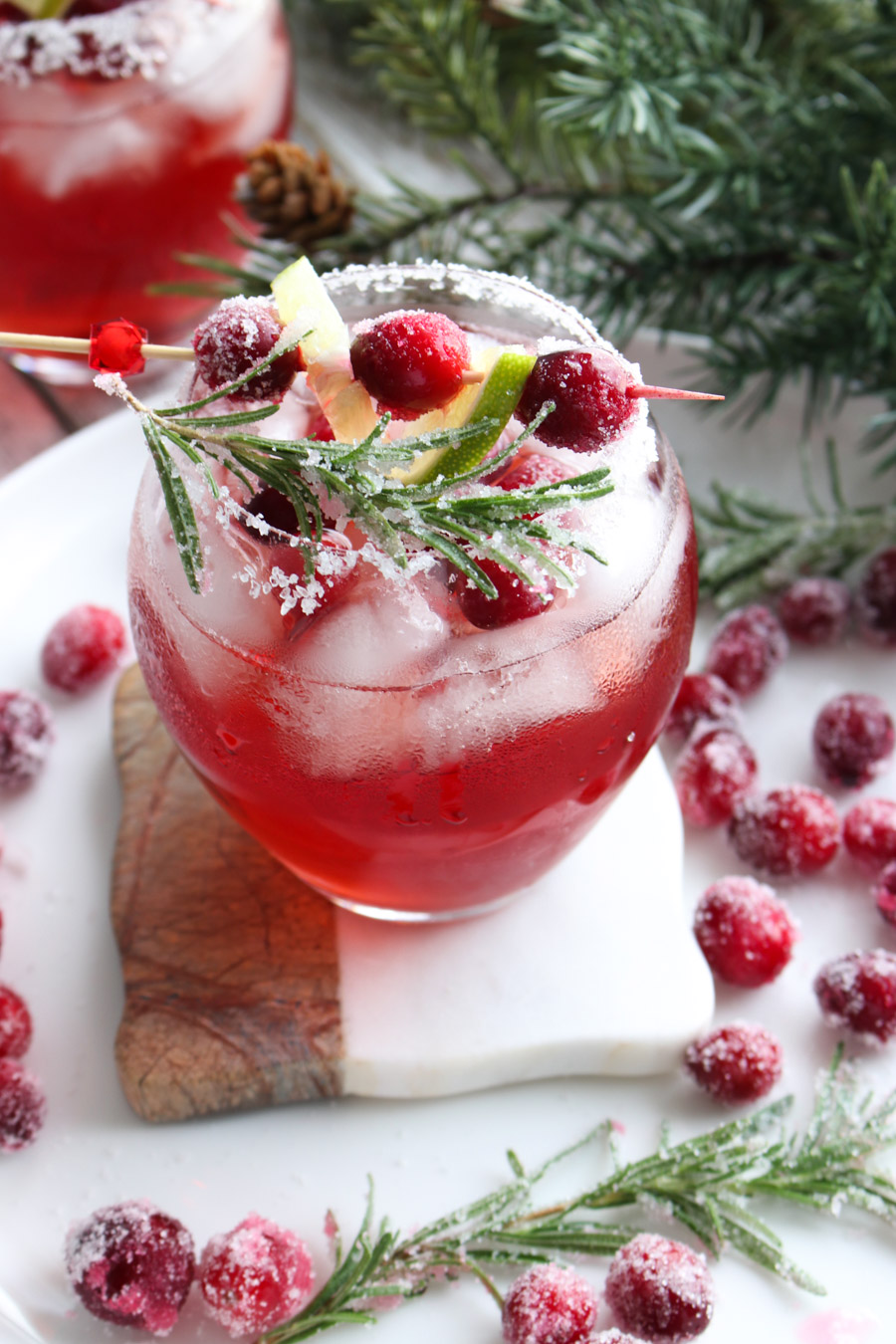 Scarlet O'Hara Cocktail
SCARLET O'HARA COCKTAIL: This is my favorite cocktail using cranberry juice. And it's probably my favorite holiday cocktail. Of course, it's my favorite because it's so yummy, but also because it brings back so many fond memories. My Mom and I used to make these starting with Thanksgiving and drink them throughout the holiday season. They were our special holiday treat and cocktail tradition. I continue to drink these as a special treat during November and December and remember all of the happy wonderful holidays with my Mom.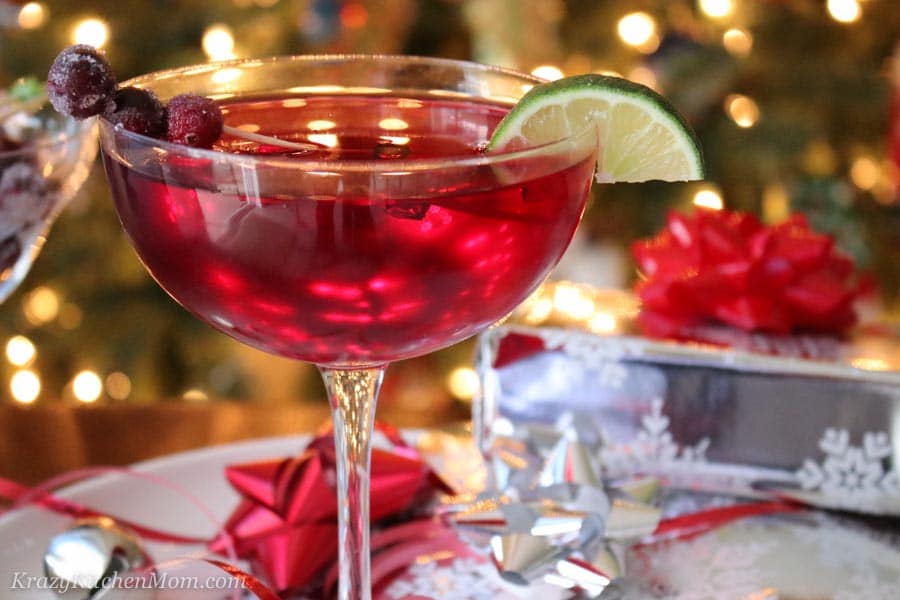 CRANBERRY MIMOSAS: Sparkling bubbly Cranberry Mimosa will put everyone in a festive mood. Toast your holiday guests with this traditional mimosa made with cranberry juice instead of orange juice.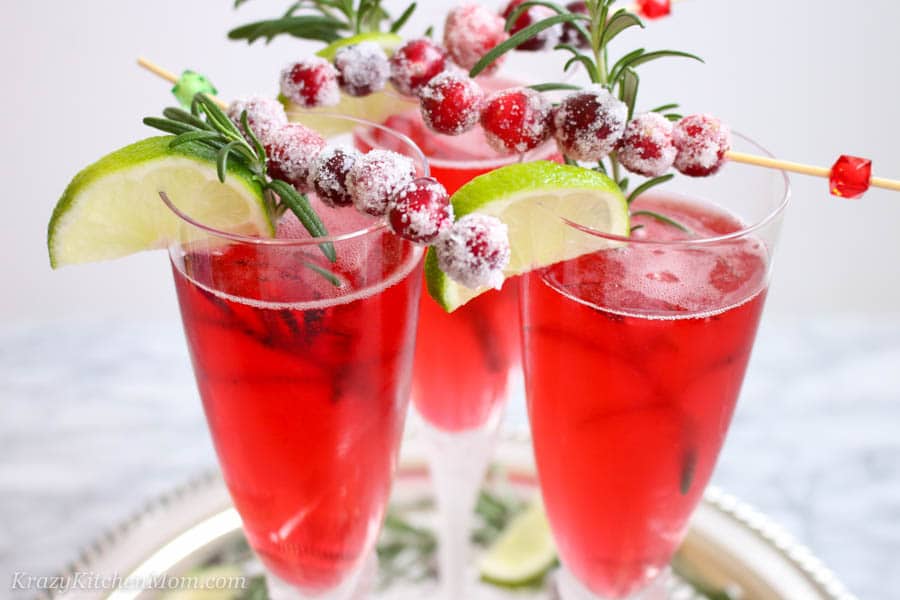 CRANBERRY SAGE MARTINI: As you can tell I love using fresh herbs in my cocktails. They perk up the flavors of the cocktails and give it much more depth. Sage is one of my favorite fall and winter herbs. It has a slightly bitter citrus flavor and lights up this cranberry cocktail with the aroma of pine the minute it hits your nose. This cocktail is a must-try!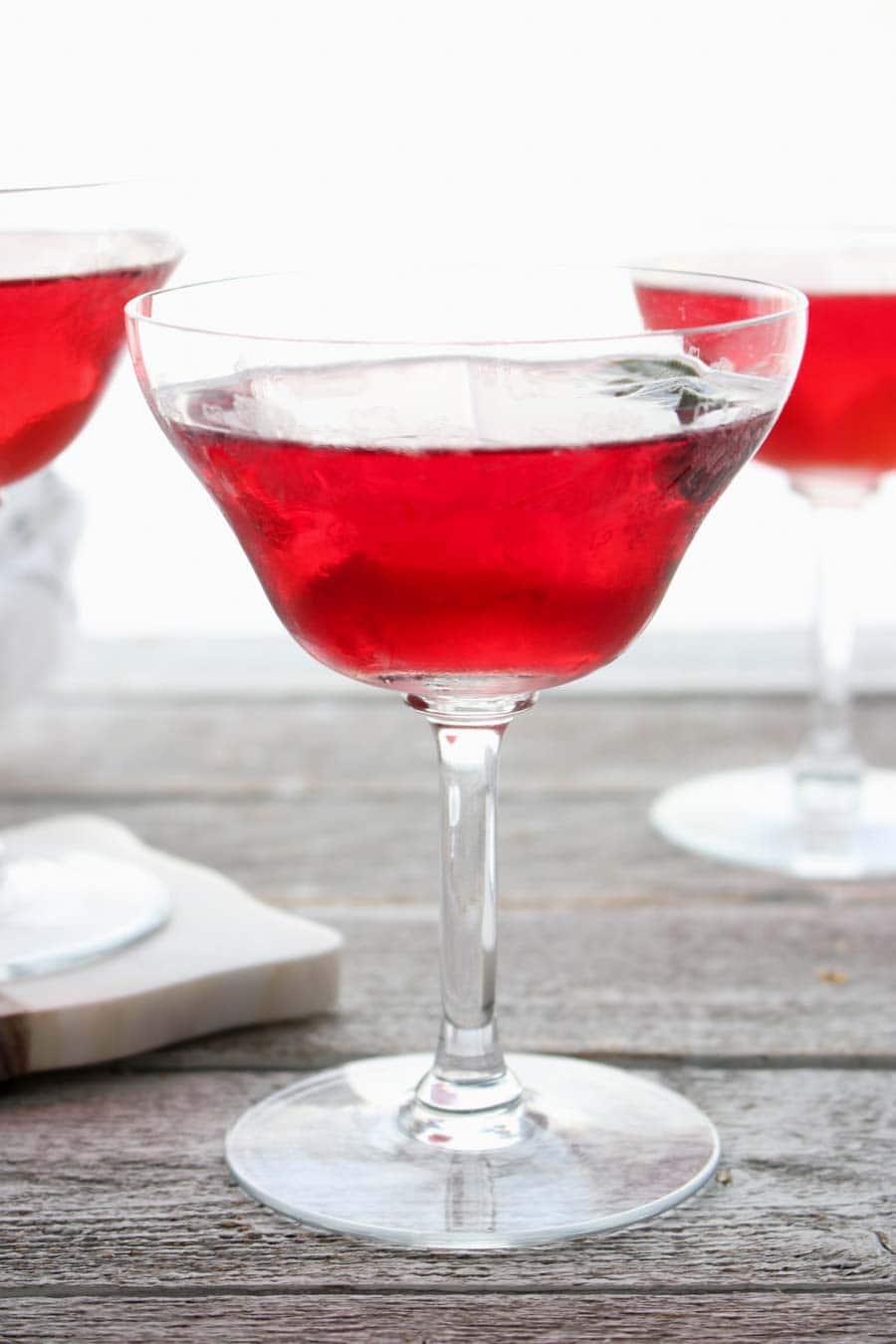 CLASSIC SEA BREEZE COCKTAIL: Feeling a little tropical this holiday season? Try a refreshing Sea Breeze Cocktail made with grapefruit juice, cranberry juice, and vodka. This is always a fan favorite when I make it. And of course, you can use some holiday garnishes like my Sugar Cranberries.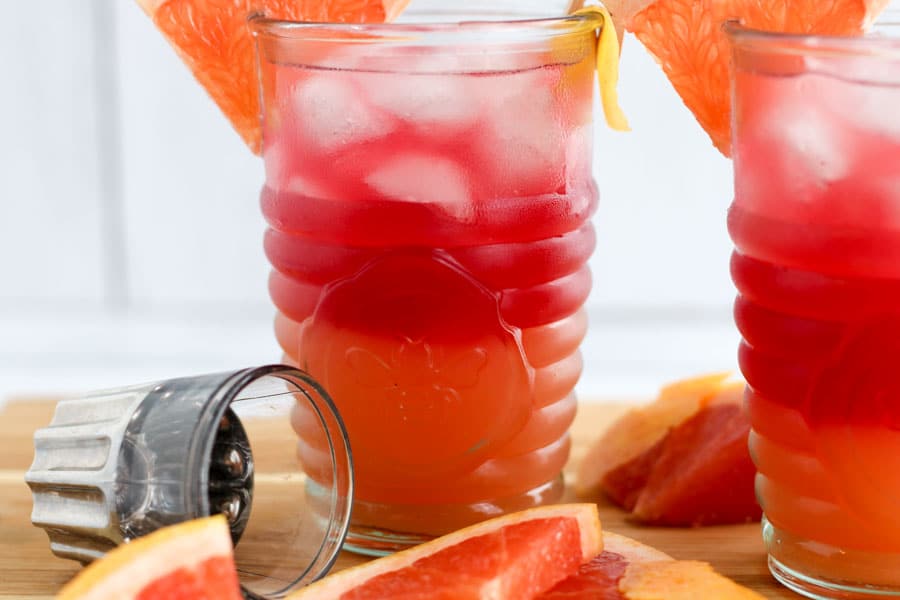 the best cranberry cocktail recipes bonus ideas
You can't have a festive holiday cocktail or any cocktail for that matter without a beautiful and tasty garnish. Not only are they decorative but they can really brighten up the drink and enhance the flavor. I've got a couple of my favorites ways to make your holiday cocktails extra special.
SUGAR CRANBERRIES: My sugar cranberries are easy to make and you cal learn how to make sugar cranberries. As you can see I use these in a lot of my holiday cocktails. They are also fantastic for decorating holiday cakes, pies, and other festive desserty.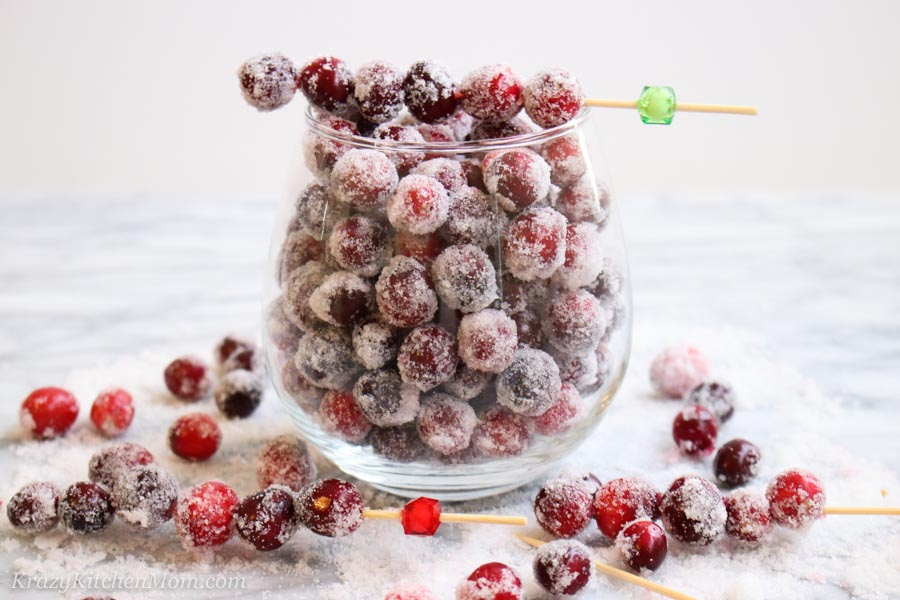 fancy ice cubes
FANCY ICE CUBES: What can be more fun than fancy ice cubes to brighten up any drink? Just use your favorite fruits and herbs to make any flavor combination you'd like. Let your imagination go wild with this bonus idea.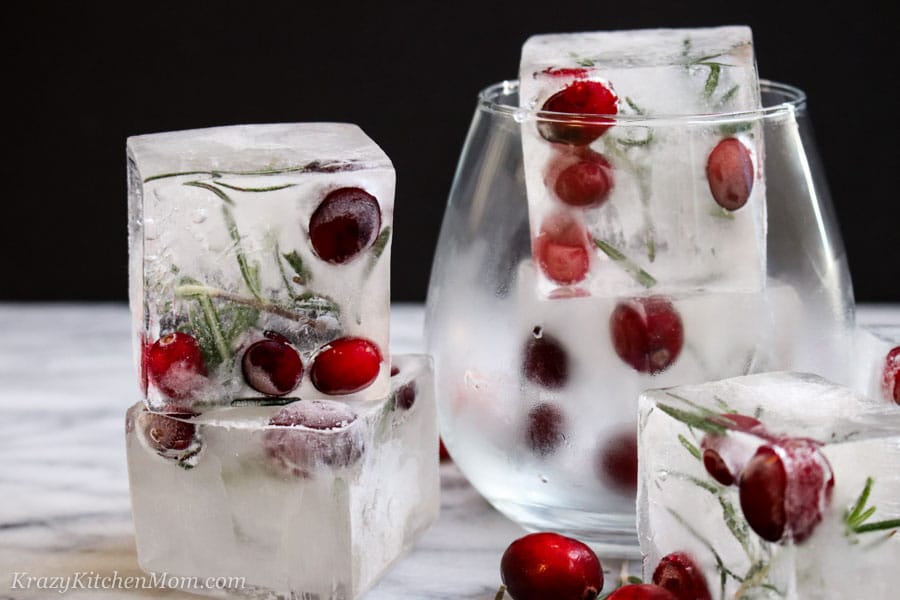 I hope you try some of these cocktails and ideas this holiday season. enjoy!