Rotisserie Chicken Bean Tostadas are an open-faced Mexican sandwich topped with beans, chicken, lettuce, tomatoes, and guacamole.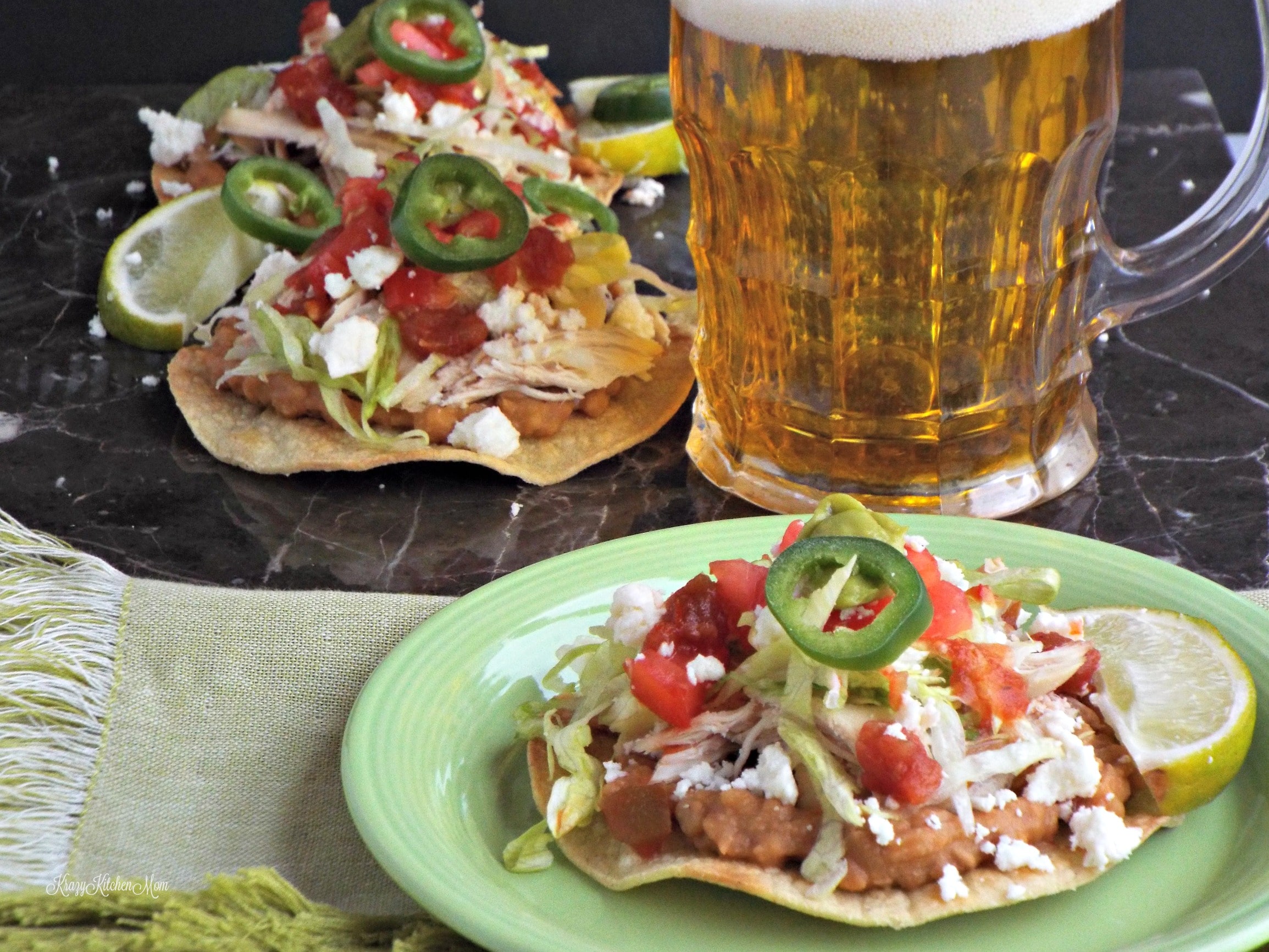 Shout out to the person who invented the rotisserie chicken. I get memorized watching the slow turn of all those lovely chickens in a perfect row going round and round on the skewers. And when it comes time for me to pick the perfect chicken, I pick up each packaged bird inspecting it carefully for evenly browned skin and weight. I find that although they all look similar in size, some are heavier than others. And I equate that heavier weight to mean more meat. I also look for an evenly browned crispy skin. What could be easier than buying a slow-cooked juicy chicken, bringing it home and making Rotisserie Chicken Bean Tostadas?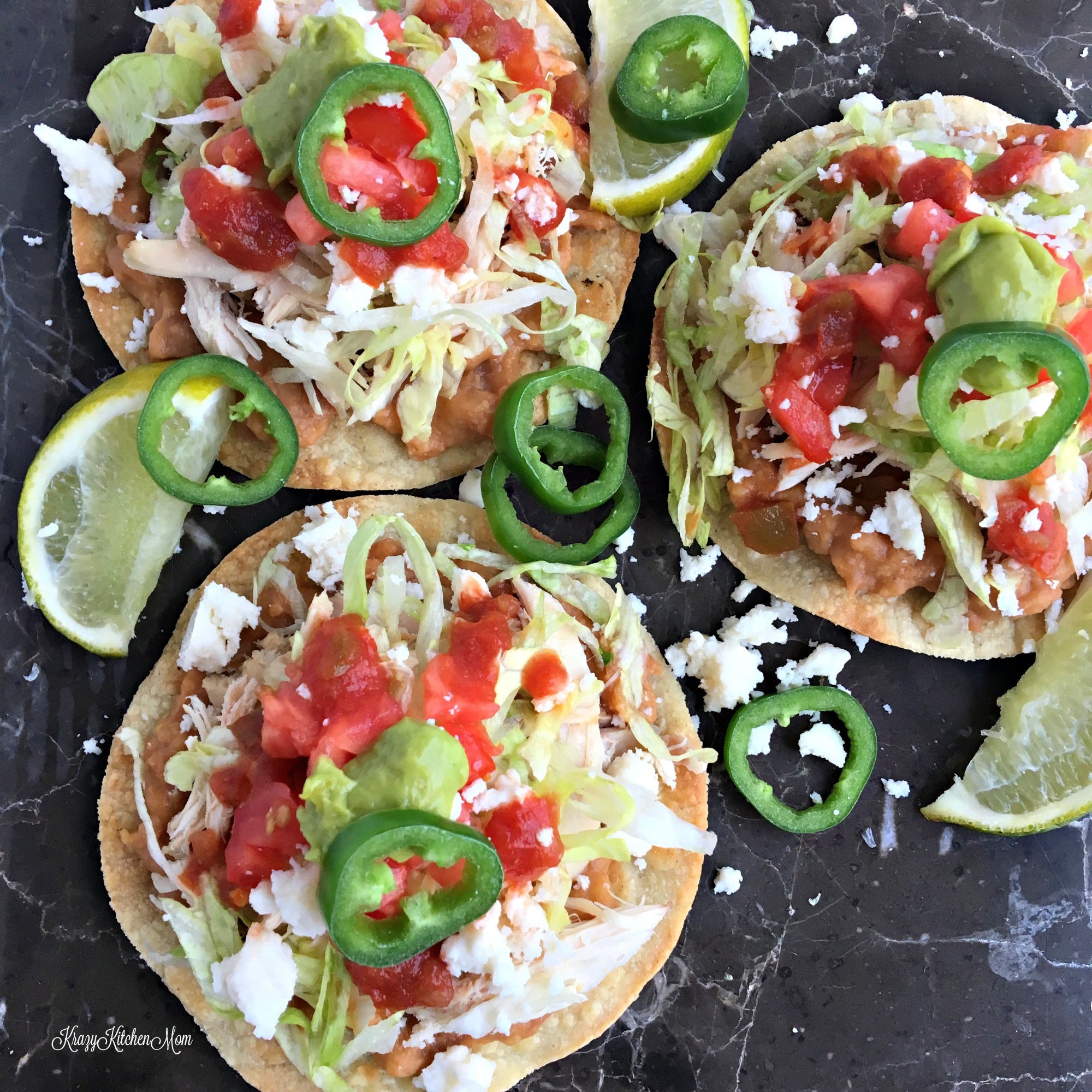 Assembly is very important when it comes to making tostadas because you don't want them to fall apart in your hand when you pick them up. I find that putting the refried beans on first, they act as a base so the chicken doesn't fall off. Then building it from there, I add the shredded lettuce, tomatoes, a dollop of guacamole. Next, I sprinkle it with the cotija cheese and then drizzle the entire tostada with salsa. My other key is to toast the tortillas ahead of time getting them crispy but not overdone or they will crumble when you eat them.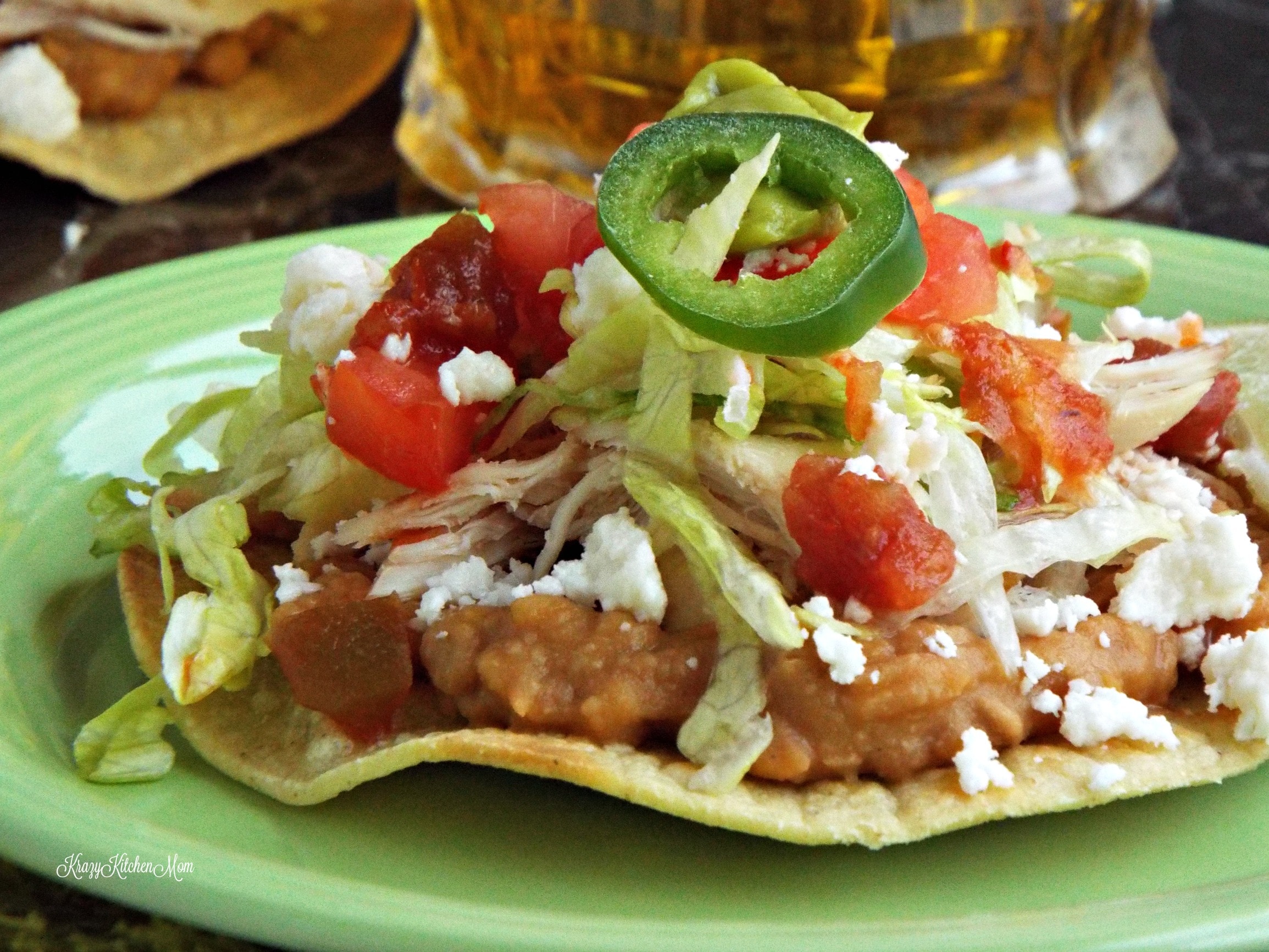 And how about a cocktail to go with these delicious hand-held tostadas?
Spice Salty Dog                               Fresh Raspberry Mojito                   Spanish Red Wine Sangria
Print
Rotisserie Chicken and Bean Tostadas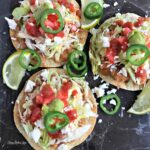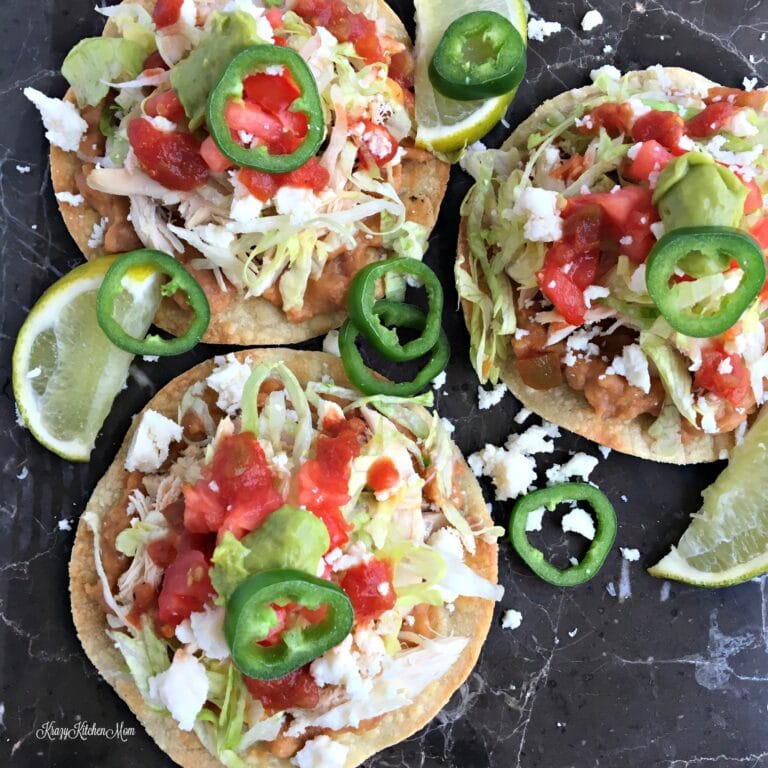 Rotisserie Chicken and Bean Tostadas are an open-faced Mexican sandwich topped with beans, chicken, lettuce, tomatoes and guacamole. 
Ingredients
1-2 cups rotisserie chicken – shredded
6 – 8 small corn tortillas
1/3 can refried bean
1/2 tomato, diced small
1 jalapeño, sliced
Shredded iceberg lettuce
Cotija cheese (Mexican queso)
1 lime – cut into wedges
6-8 teaspoons guacamole
Salsa
Instructions
Preheat oven to 350°
Place corn tortillas on a cookie sheet and back for 16-17 minutes or until the edges brown and curl.
Cool cooked tortillas at room temperature.
To build:
Spread 1-2 TBS of refried beans on each tortilla.
Top with a handful of shredded chicken.
Top with shredded iceberg lettuce
Top with diced tomato.
Top with guacamole.
Drizzle with the juice of one lime wedge.
Sprinkle with cotija cheese.
Drizzle with salsa.
Garnish with jalapeños.
Serve open-faced.