This post may contain affiliate links which won't change your price but will share some commission.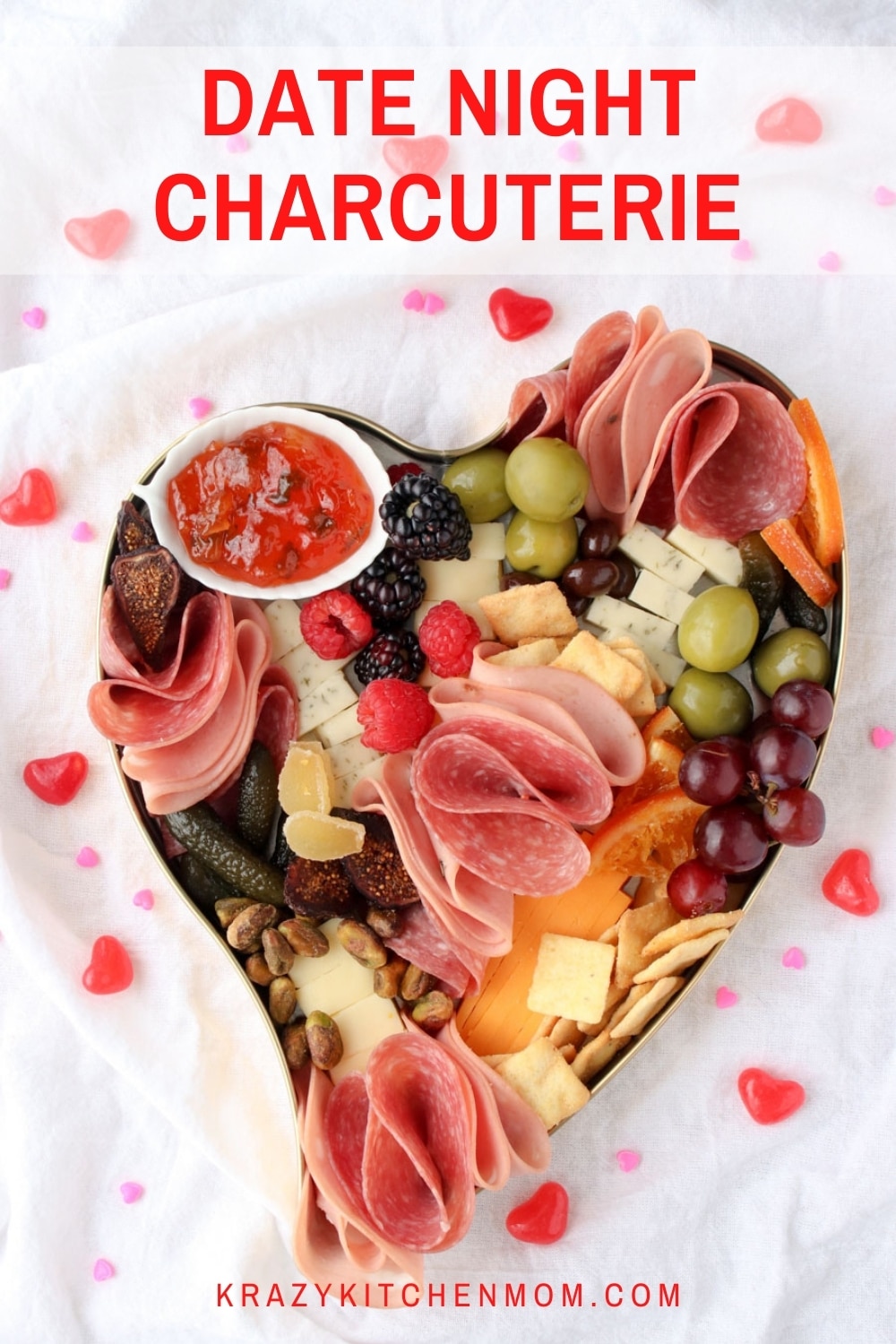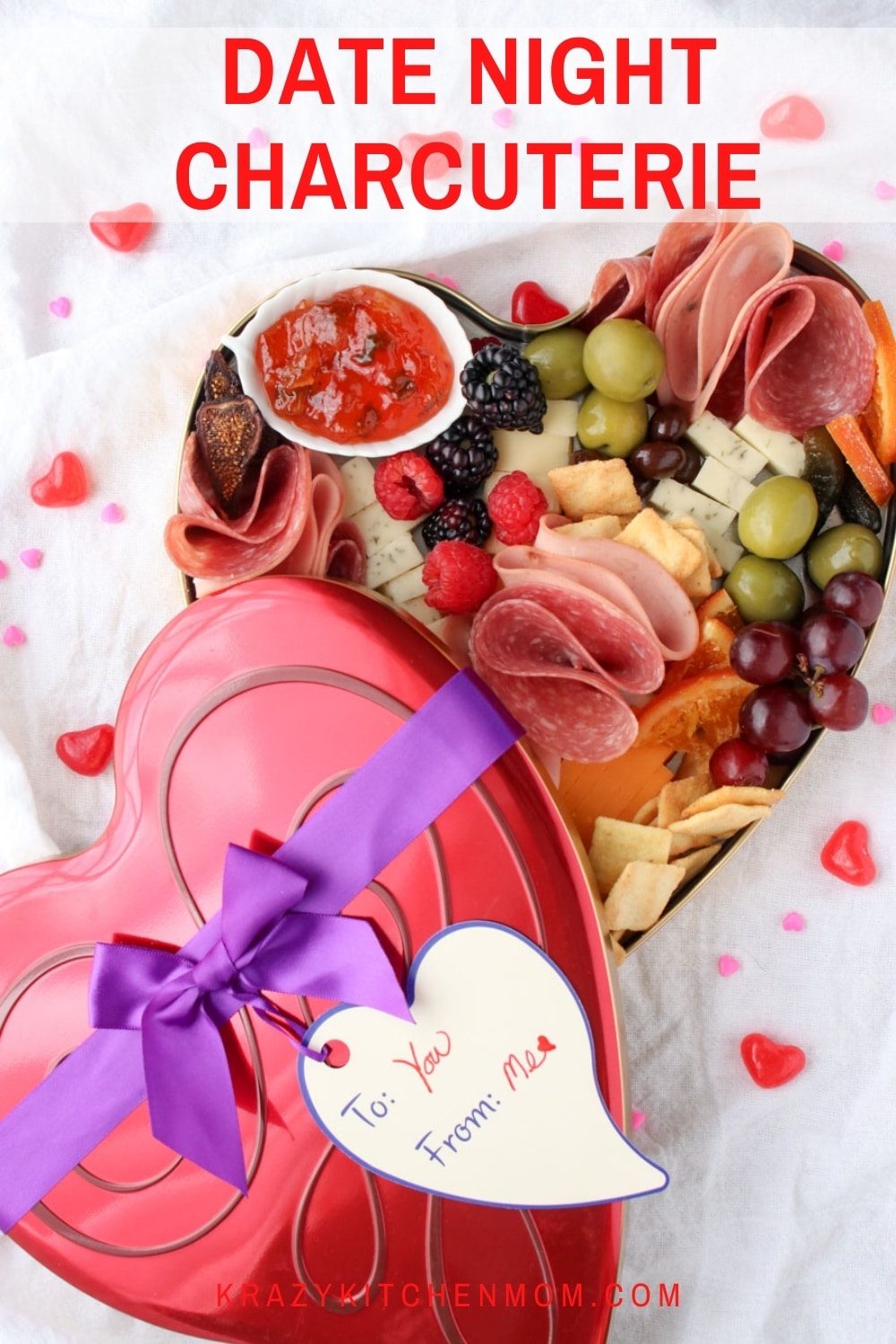 This tasty charcuterie is the perfect snack for two. Whether you are making it an official date night or settling in to watch Netflix, there's something delicious for both of you.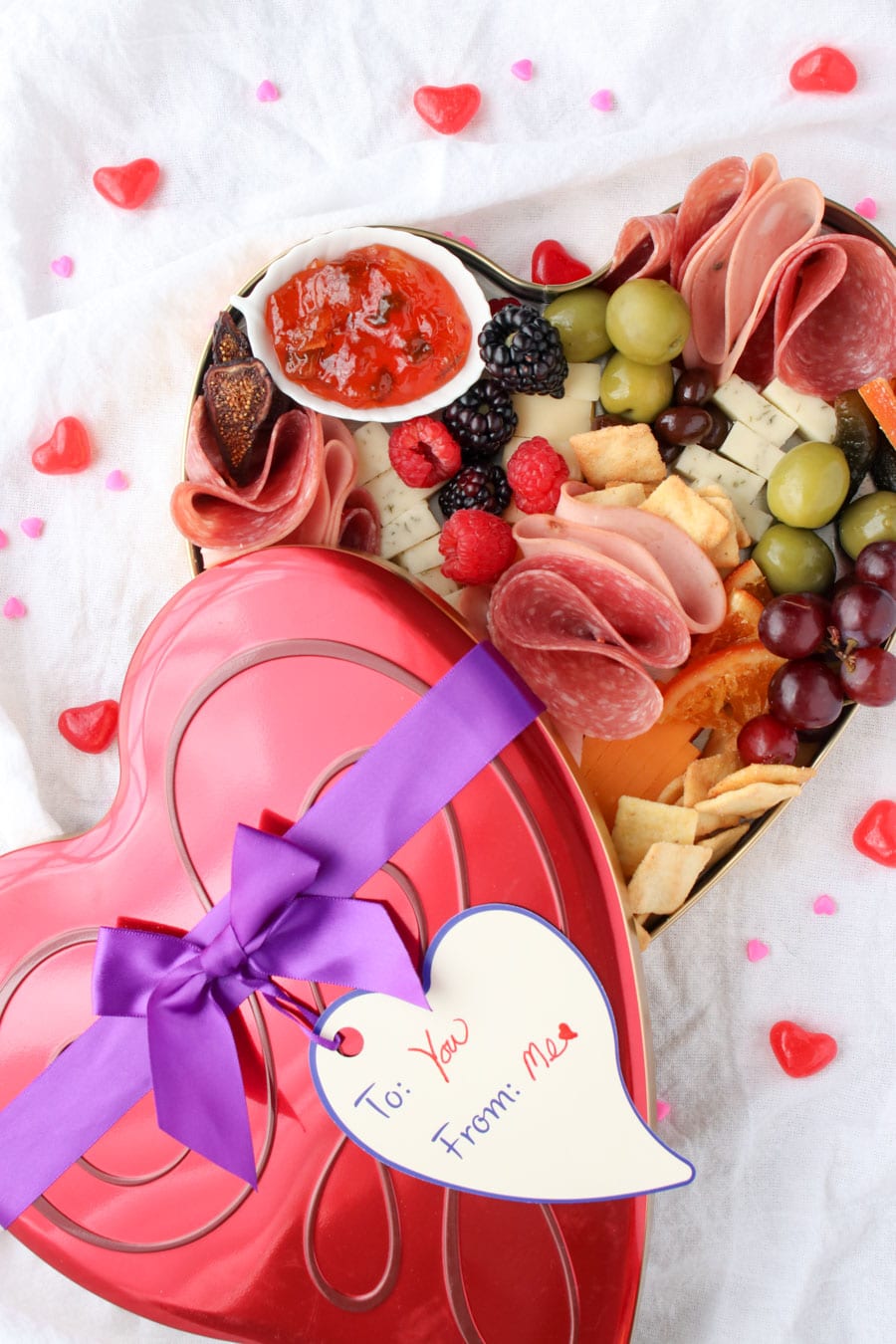 Why I Love Charcuterie
Charcuterie makes entertaining a breeze and it's my favorite go-to party and holiday appetizer.
It's an impressive array of artisanal bites of meats, cheese, nuts, fruits, and more.
A great way to feature seasonal ingredients.
It's scalable – make it as large or small as you'd like.
It's all about the sweet, salty, creamy, crunchy, tangy, and savory.
Date Night Charcuterie Ingredients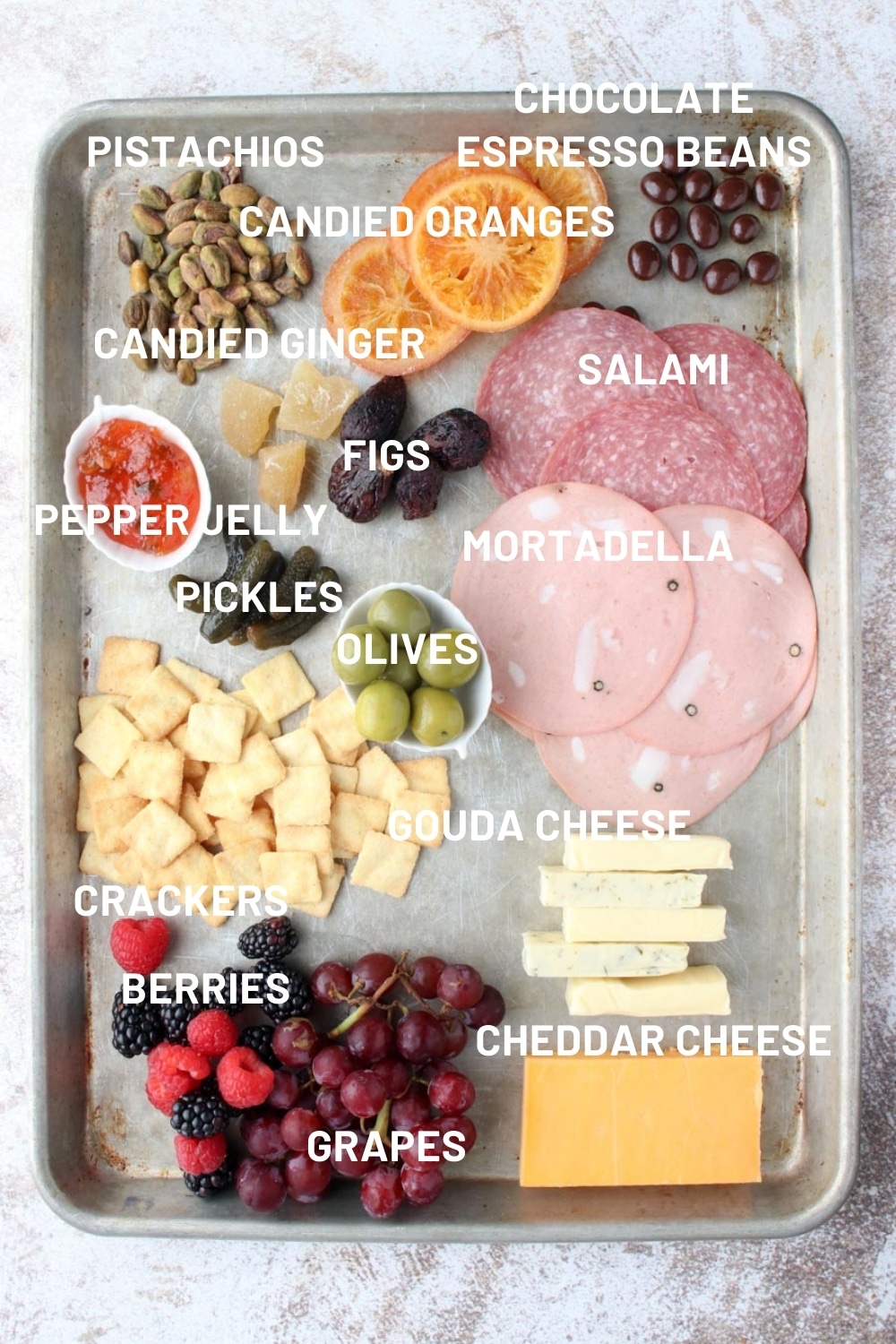 Ingredients from the Grocery Store (Shopping List)
Berries – I use both blackberries and raspberries.
Red Seedless Grapes
Salami and Mortadella
Gouda Cheese and Cheddar Cheese
Figs
Shelled Pistachios
Crackers
Olives and pickles
Ingredients from Trader Joe's (Shopping List)
Hot Pepper Jelly
Candied Orange Slices
Candied Ginger
Chocolate Espresso Beans
Let's Make Date Night Charcuterie
I used a store-bought heart-shaped chocolate candy box that I found with the Valentine candy display at the grocery store. I chose this one because it's made of metal which allows me to wash it and save it for additional uses.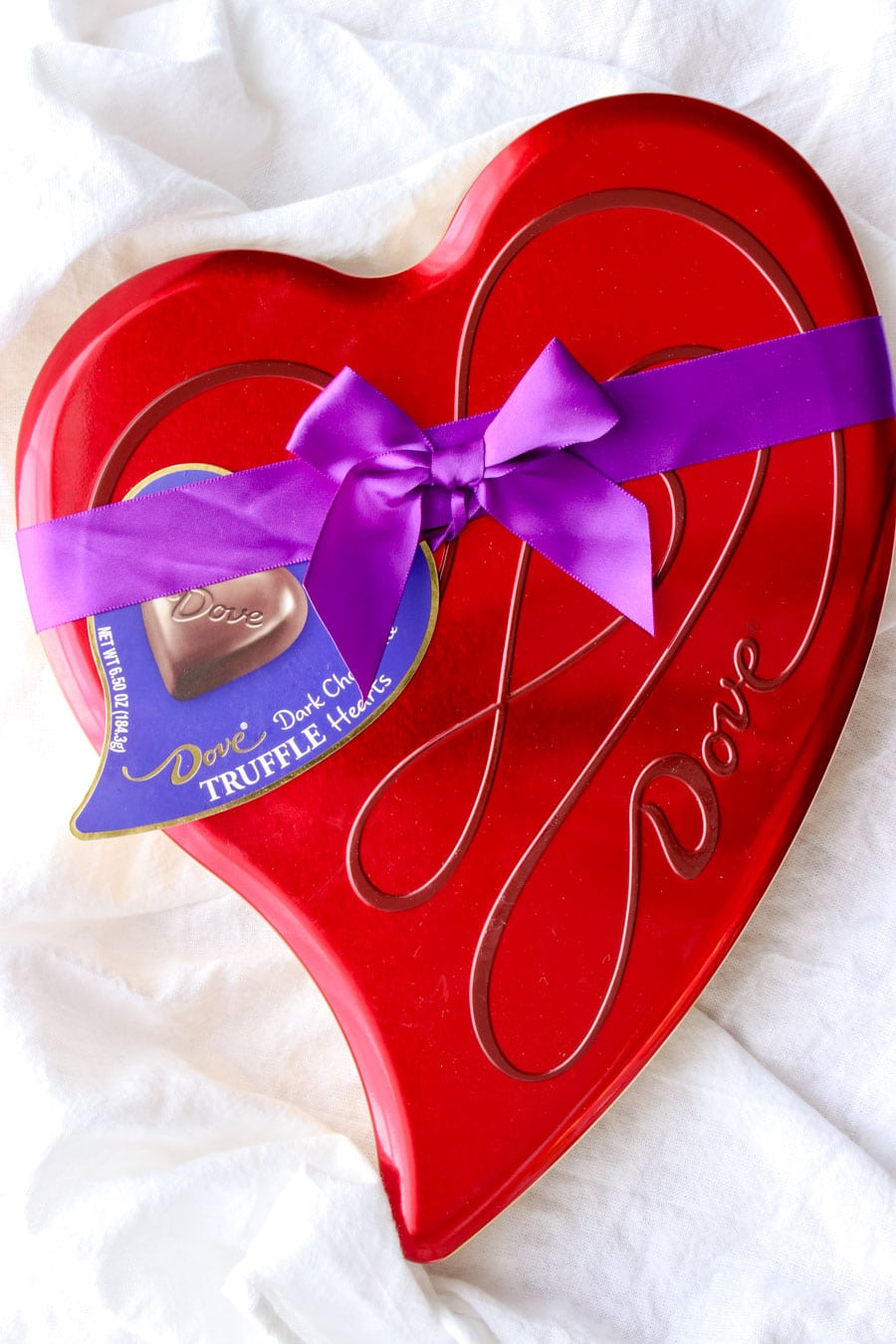 Start laying the cheese and jam on the charcuterie "board".
Next, place the meat ruffles around the cheeses. (See below on how to make meat ruffles.)
Nestle the remaining ingredients anywhere there is an open space.
Try to fill the entire "board" so there is no background showing.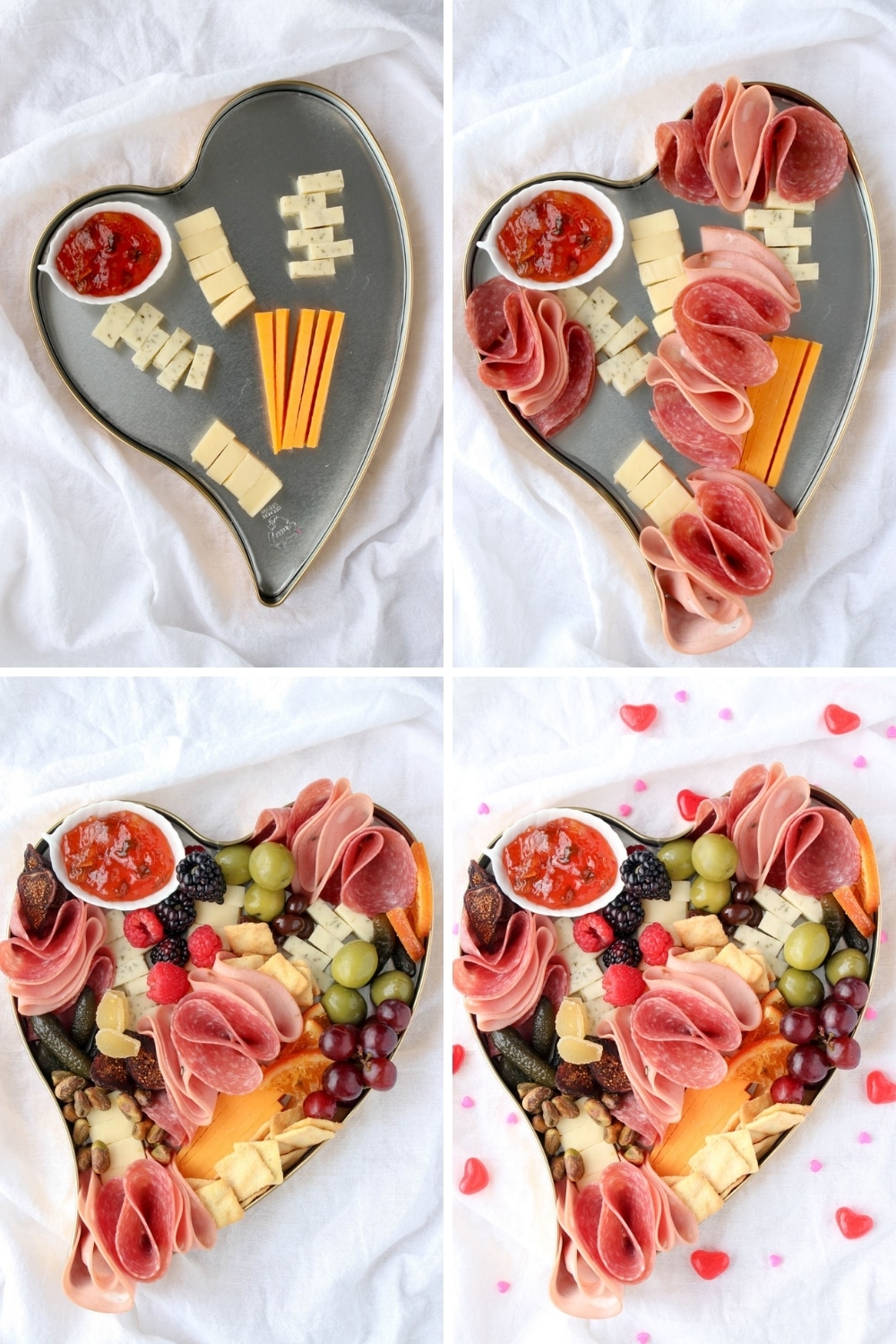 How to Make Meat Ruffles
Fold round slices of deli meats in quarters.
Pile 2-6 slices of the folded meats on top of each other.
Place a toothpick in the pointed corner.
Place them toothpick side down on the charcuterie board and fan them out if needed.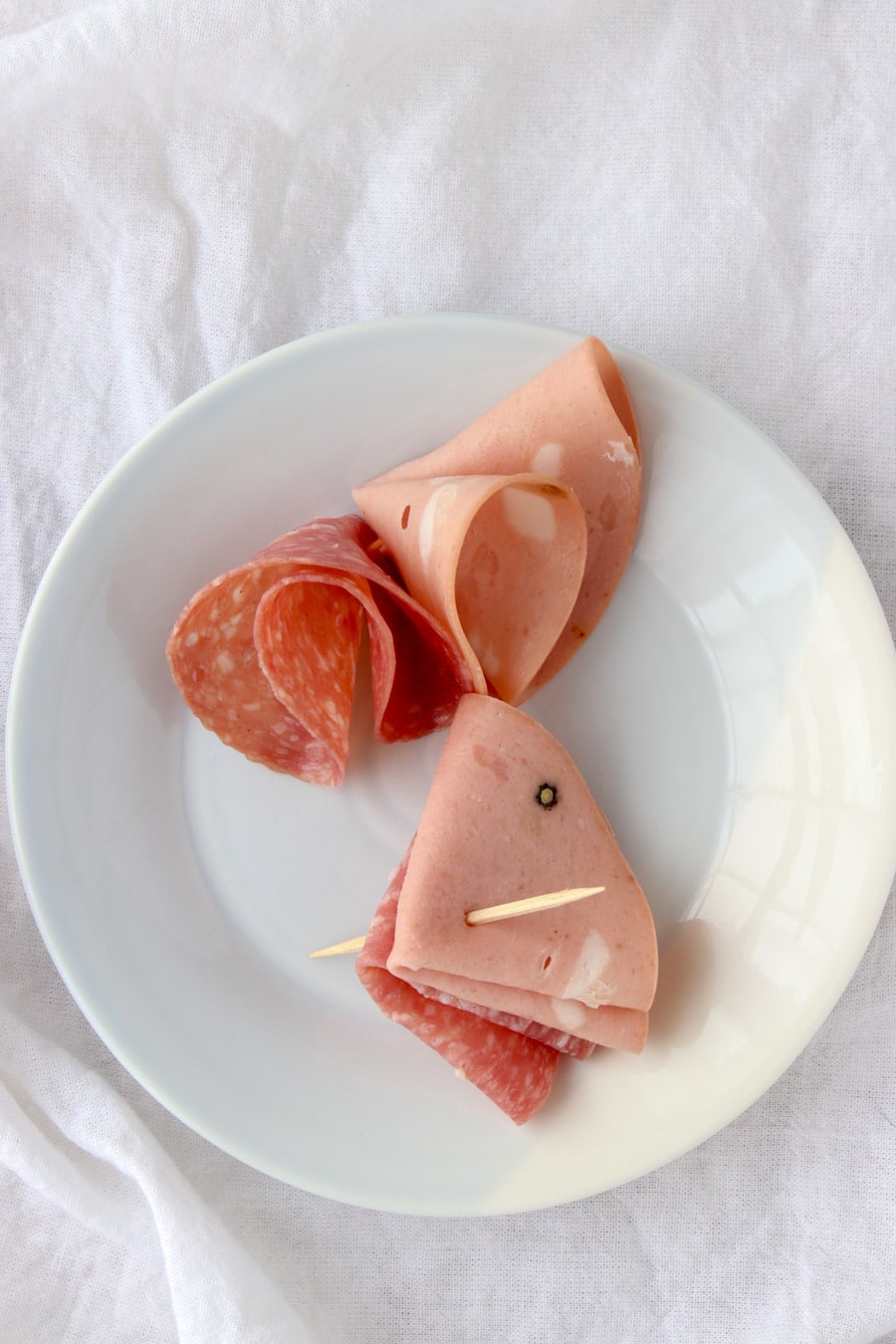 Krazy Kitchen Mom Tips
For any type of charcuterie, take the cheese out of the refrigerator 30 minutes before you are going to serve it. Room temperature cheese brings out the true flavor.
Save smaller pieces of cheese and extra lunch meats to make charcuterie any time.
Let the kids get creative and create a candy or sweet charcuterie.
Think about colors and textures when you are building the board.
Have fun!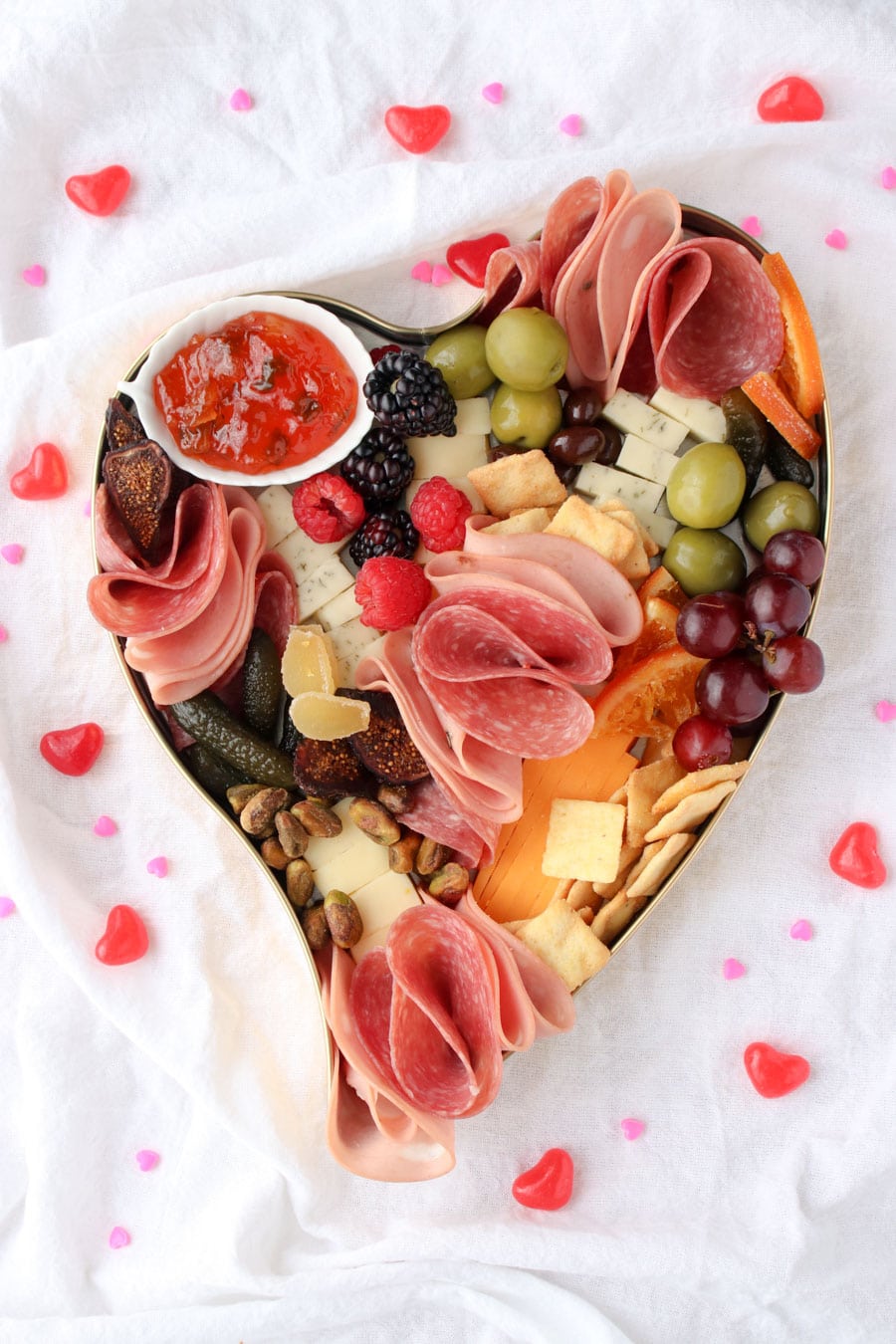 More Great KKM Recipes