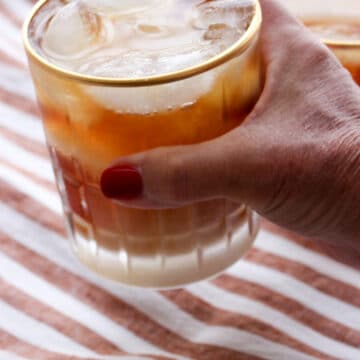 1-1/2

ounces

Irish Whiskey

6

ounces

black coffee

1

tbsp

half-n-half

1

teaspoon

sugar
When making any cocktail, always add the ice to the glass first and then build the drink from there. The ice will work to cool all of the ingredients as you add them to the glass.
Try to use high-quality liquor when making cocktails. Go for liquors that would be called premium vs. "well" or "call" liquors in a bar or restaurant. "Well" or "call" liquors are much less expensive and you get what your pay for; a much less quality cocktail.
If you want to be a bit fancier, top this cocktail with some whipped cream and maybe even some cocoa nib shavings.