This post may contain affiliate links which won't change your price but will share some commission.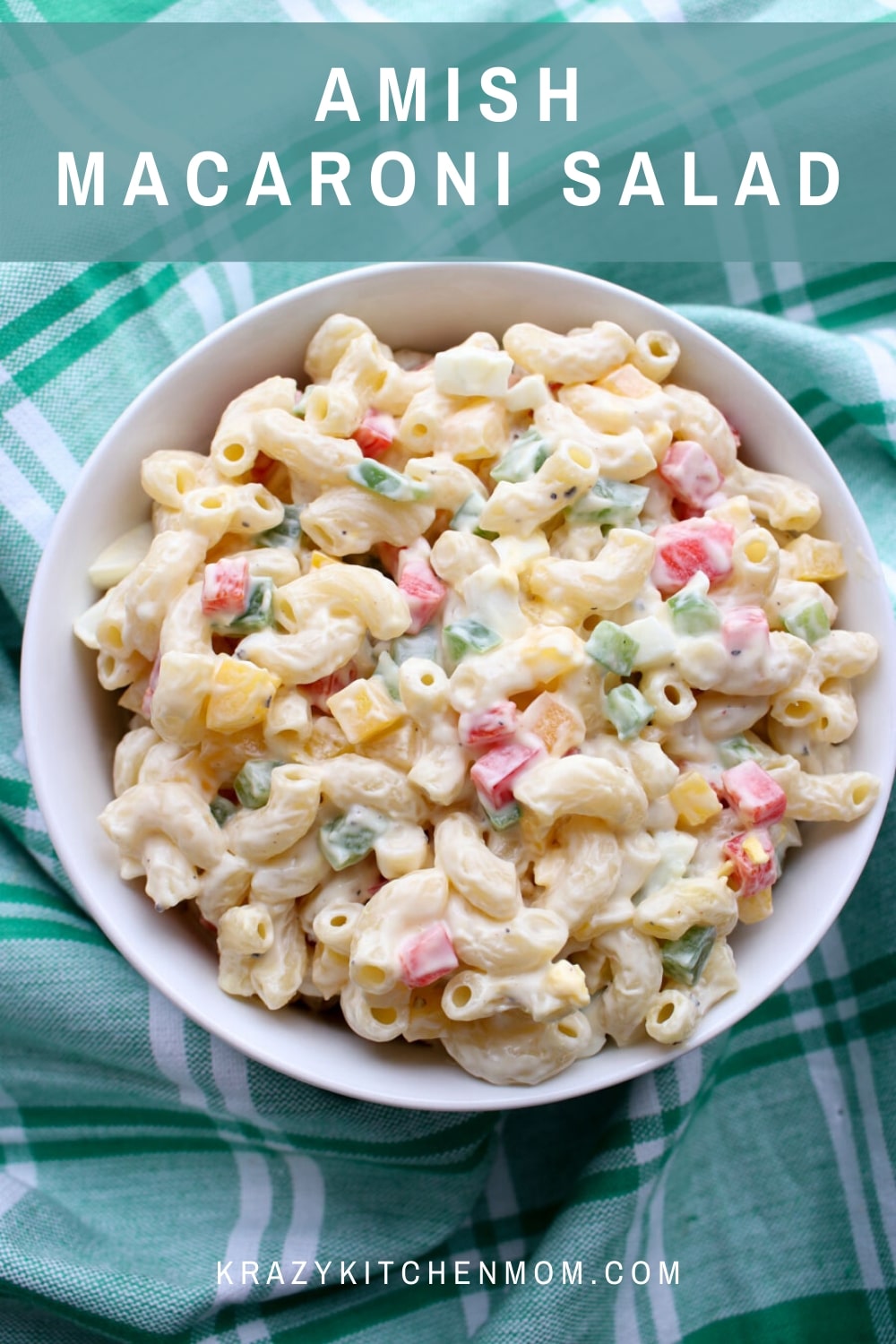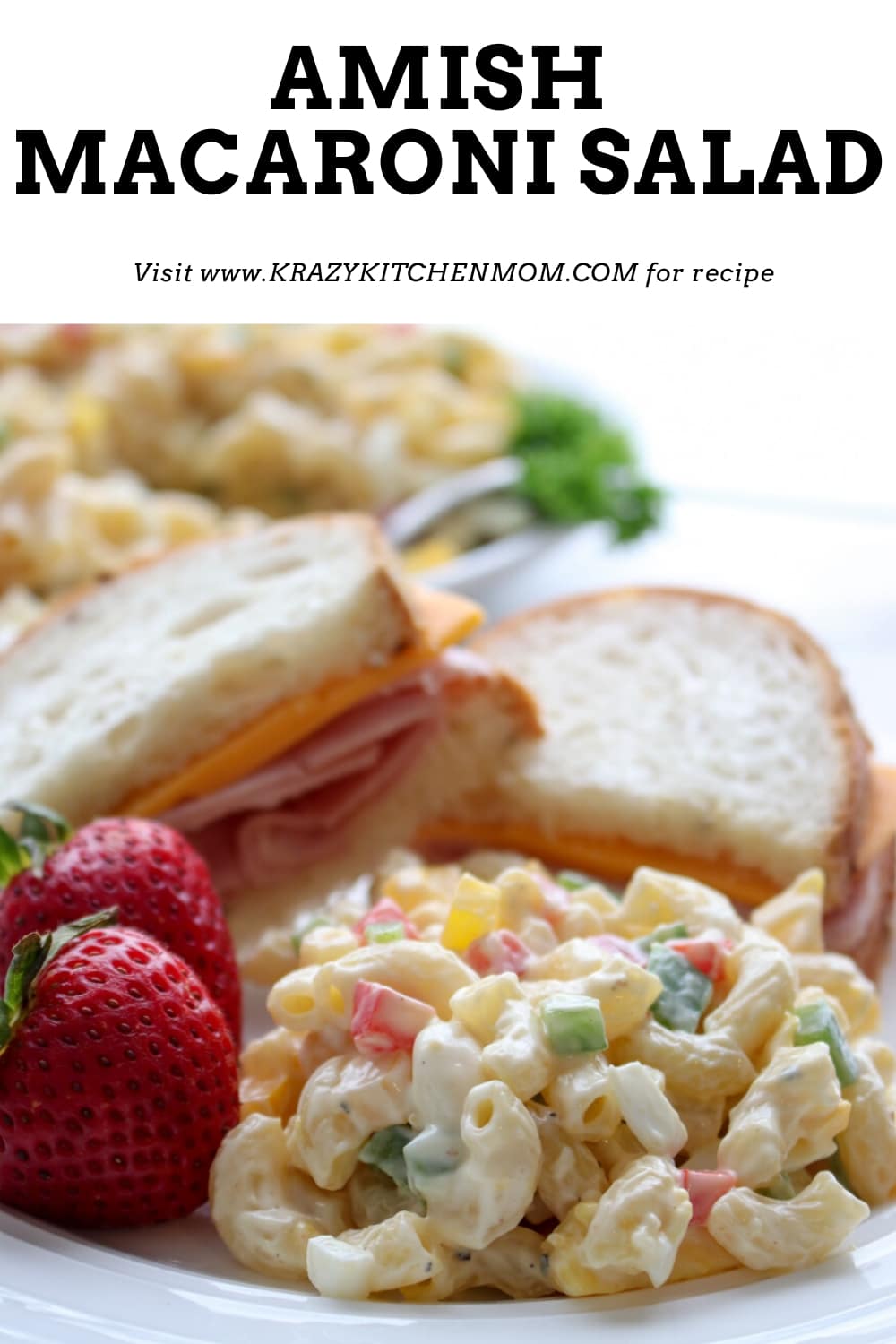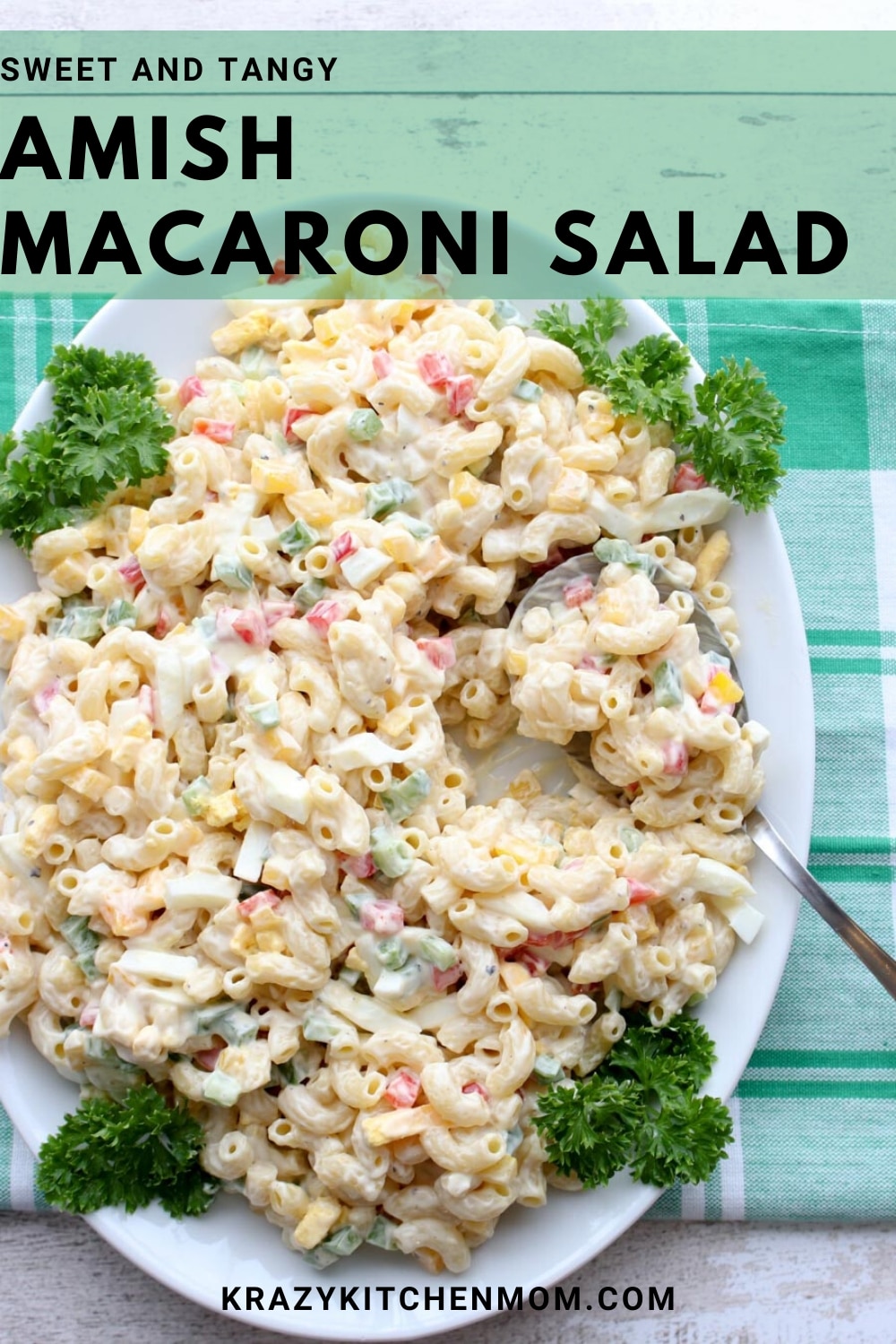 If I'm invited to a cookout, a BBQ, or a pot luck odds are that I am bringing the macaroni salad because my macaroni salad is hands-down the best you've ever tasted.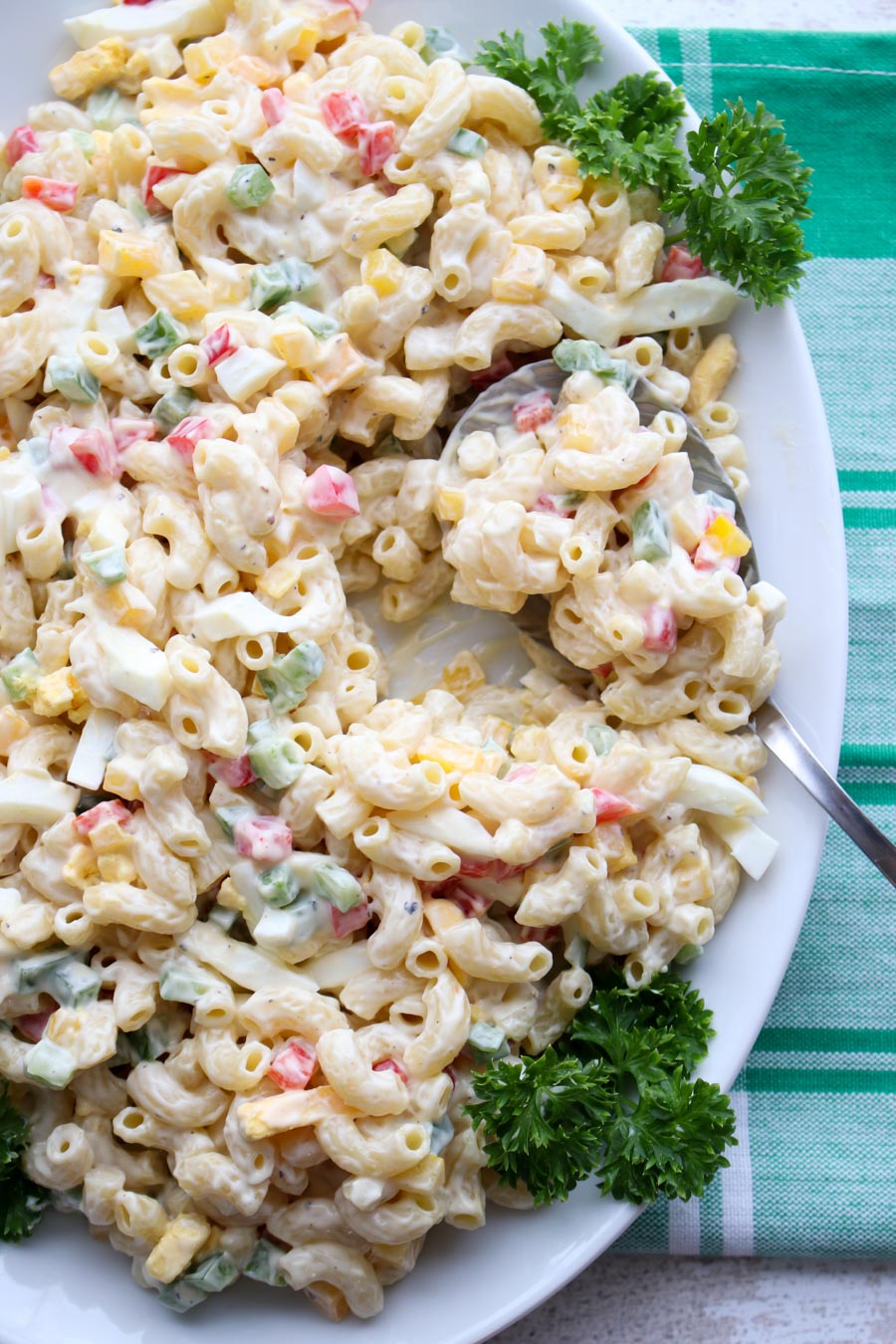 Why This Macaroni Salad Is So Good
I lived in central Pennsylvania for over 20 years. Having lived in Amish country, I've tasted and made my share of macaroni salads so I know what's good. I've perfected this recipe over the years and to get it just right.
Everyone who tries this recipe loves it.
It's creamy, sweet, and tangy from Miracle Whip dressing and extra crunchy from the vegetables. One bite and you'll be hooked!
Ingredients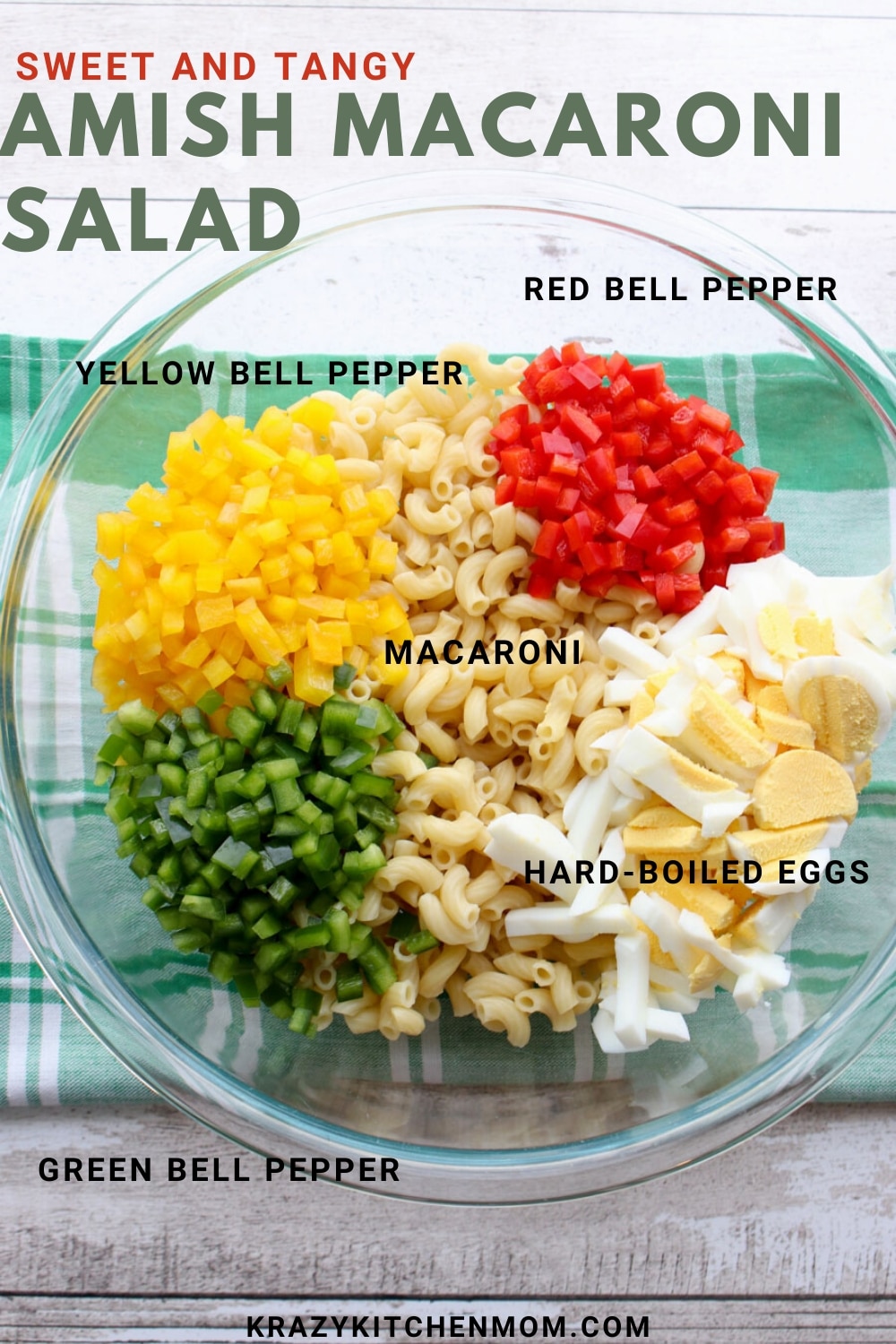 Cooked Elbow Macaroni
Hard-Boiled Eggs
Red, Yellow, and Green Bell Peppers
Celery
Miracle Whip Salad Dressing – this is the most important ingredient in the macaroni salad dressing and I do not recommend using any other type of salad dressing base or regular mayonnaise
Sugar – I have cut back on the sugar over the years because the Miracle Whip is sweet enough
White Vinegar
Yellow Mustard
Ground Black Pepper
How To Make This Recipe
Cook the macaroni according to the box directions.
Rinse the cooked noodles under cold water and pat them dry with a paper towel.
Place the noodles into a large bowl, cover them with plastic wrap, and refrigerate them for 1-2 hours.
Chop the celery, bell peppers, and hard-boiled eggs and set them aside.
In a separate dish, mix together the Miracle Whip, sugar, vinegar, mustard, and black pepper.
Remove the noodles from the refrigerator and gently fold in the bell peppers, celery, and hard-boiled eggs.
Set aside about 4-5 tablespoons of the dressing mixture to use later. Store it covered in the refrigerator.
Stir in remaining dressing into the noodles and vegetables.
Cover and refrigerate.
When you are ready to serve the macaroni salad, stir in the 4-5 tablespoons of reserve dressing.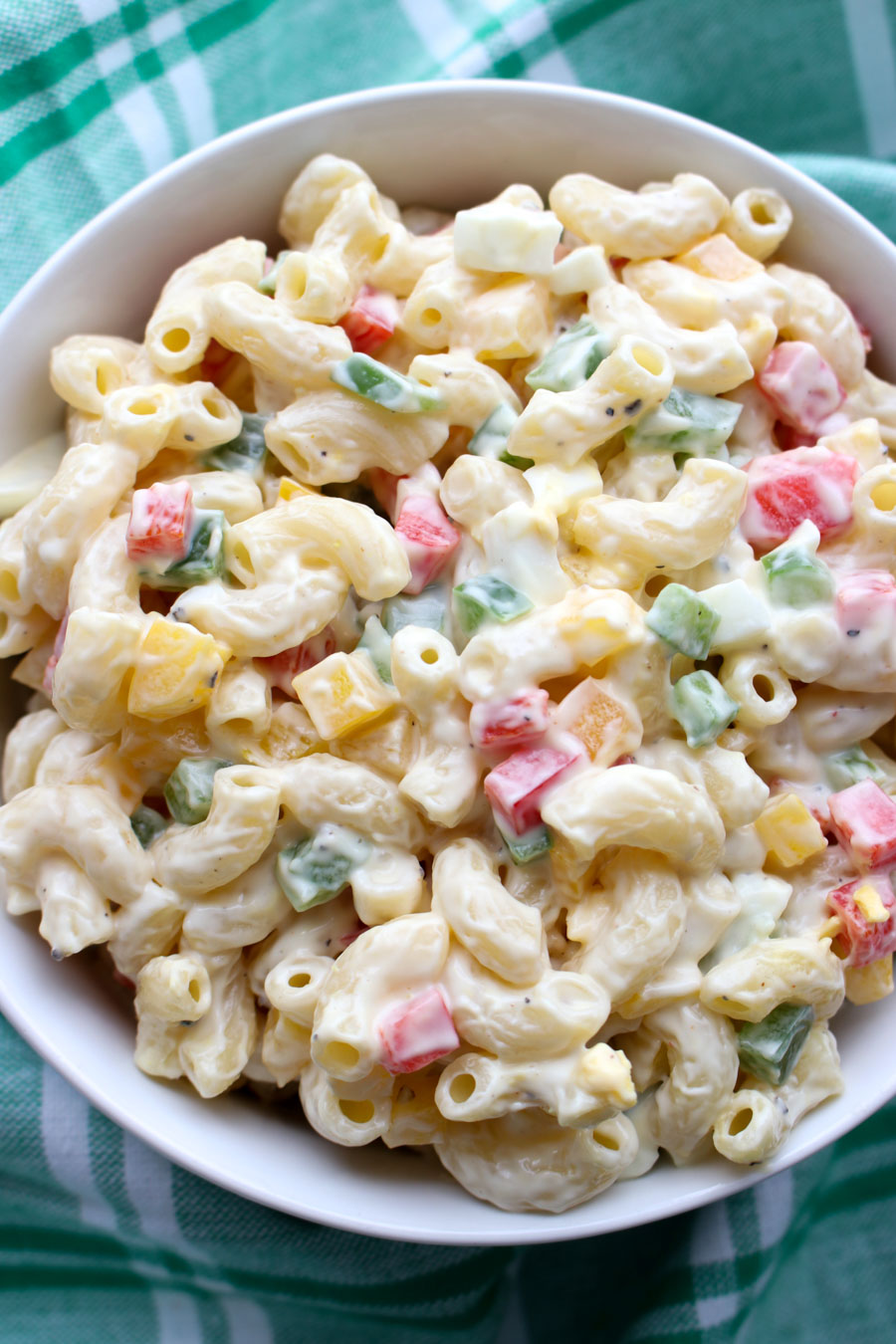 Frequently Asked Questions
What Other Ingredients Can You Add to Macaroni Salad?
1) If you're an onion lover, you can add those onions – both white onions and red onions will add an extra crunch.
2) Cheddar cheese cubes are a great addition to macaroni salad. I would recommend a medium cheddar.
3) My Mom used to add peas to macaroni salad which is a traditional ingredient for a lot of American-style macaroni salads. Just thaw a bag of frozen peas and add them to the salad with the other ingredients. Peas will definitely give it a fresh spring flavor.
4) BACON! Need I say more? Small diced ham also goes very well with this mac salad.
5) You can never go wrong with fresh herbs. I'd recommend fresh chopped parsley or fresh chopped dill for this recipe.
Should you rinse the pasta in water after cooking it?
If I am making a hot pasta dish I NEVER rinse the pasta. In that case, I want the starchiness of the pasta to meld with the entire dish.
But for cold pasta and pasta salads, I always rinse my pasta. I want the dressing to sit on top of the salad and not to be absorbed so I recommend rising the pasta before you dress it.
How do you stop the pasta from absorbing all of the dressing before you serve it?
I rinse the pasta and then I make sure it is fully cooled before I add anything.
If I'm not in a hurry I let the cooked pasta sit on the counter, uncovered, until it is room temperature and then I place it in the refrigerator until it is fully cooled.
Once it's cooled I add the dressing. If I am in a hurry, I put it right into the refrigerator, I take it out every 15 minutes and stir it so the cooler noodles fold into the warmer ones. I do this for an hour and then dress it.
What should I serve with Amish Macaroni Salad?
You can serve almost anything with macaroni salad, but I think it's the perfect summertime cookout or picnic food. Here are some of my favorites:
Any type of sandwich
Grilled hot dogs and hamburgers
Italian sausage sandwiches
BBQ pork
Sloppy Joe's
Italian sub sandwich
Nothing at all; it's good just by itself
I can definitely say this macaroni salad is a guilty pleasure for me and I have even been known to eat a big bowl of it from breakfast.
Krazy Kitchen Mom Tips
If you decided to add raw onions to this recipe, soak the slices in water for 15 minutes before you use them which will take out some of the bitter taste. This works especially well for red onions.
I find that any pasta salad tends to soak up some of the dressing when it's refrigerated, so make sure you reserve 4-5 tablespoons of the prepared dressing to add back to the macaroni salad right before you serve it. This will make it fresh and creamy.
If you have an Instant Pot or pressure cooker, try my easy perfect hard-boiled eggs. They turn out perfect every time!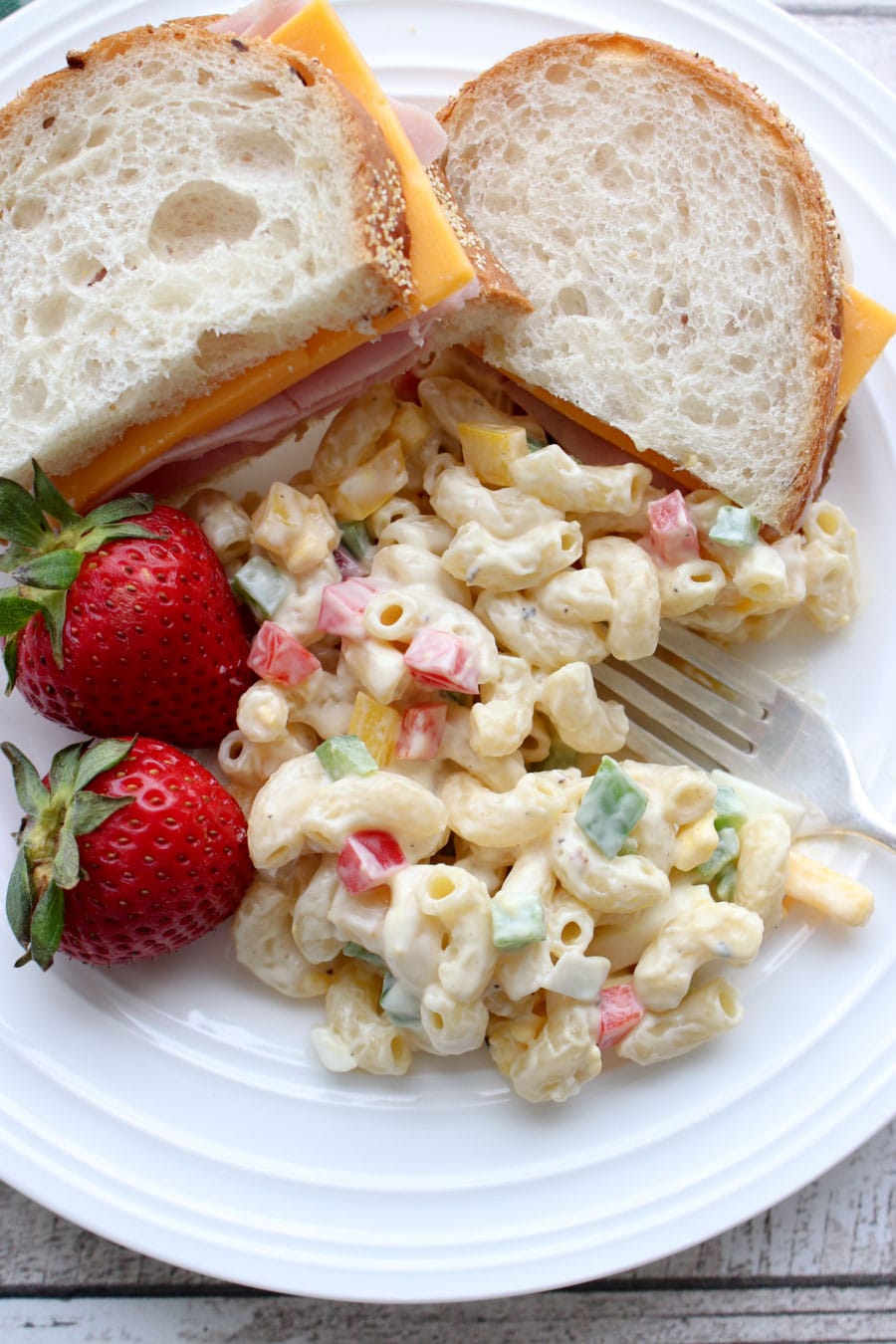 Craving more delicious recipes? Follow me on Pinterest and Facebook.