OK – I am patting myself on the back for this one – Brilliant and Delicious! Brownies in a jar layered with a chocolate sour cream frosting and fresh strawberries.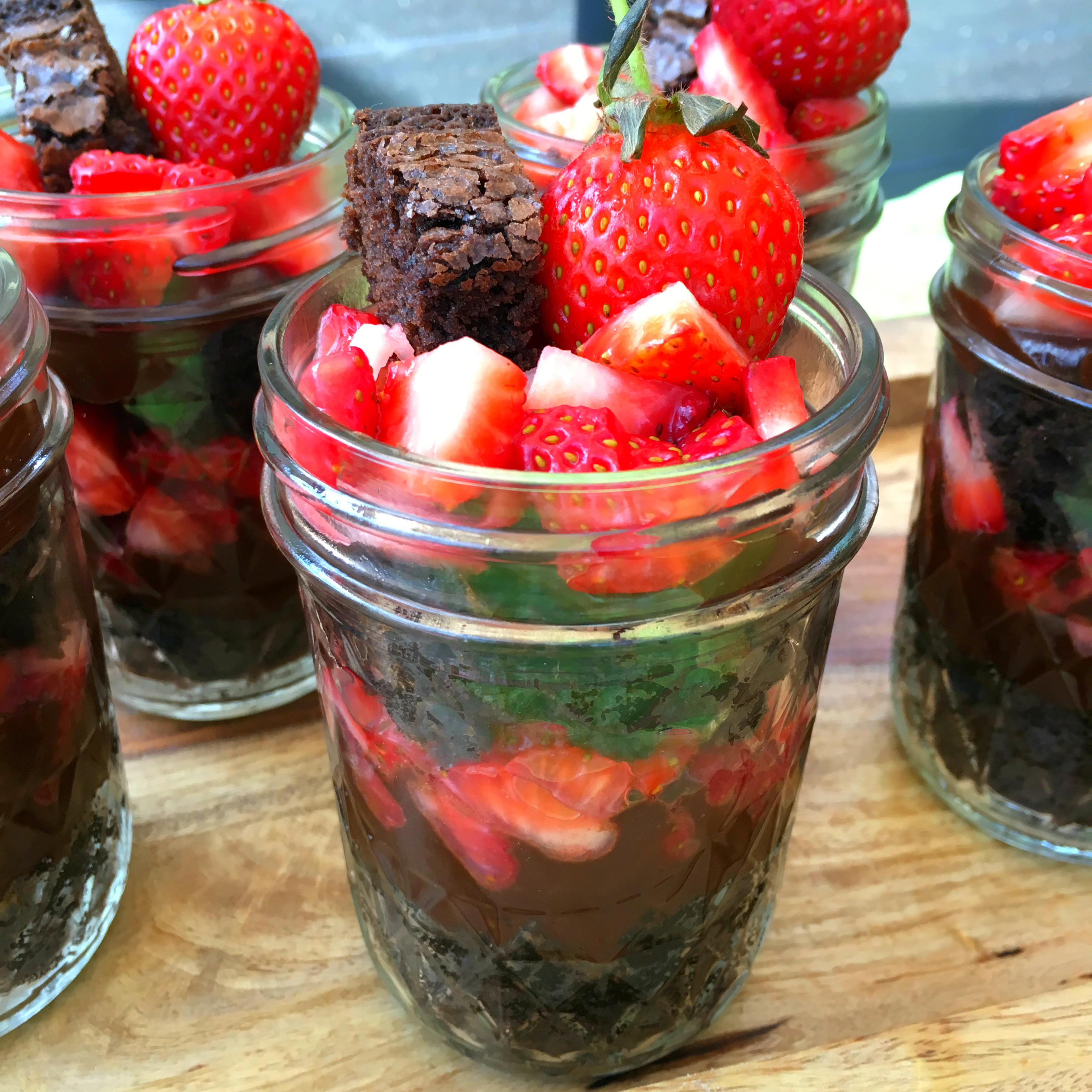 INGREDIENTS
1 box brownie mix – prepare the cake like version as directed on the box – cool after baking.
1 lb. fresh strawberries – diced
1 bag semi-sweet chocolate chips
1/3 cup sour cream
DIRECTIONS FOR THE FROSTING
Place 1 bag of semi-sweet chocolate chips into a microwave proof dish and microwave until melted. I do this 30 seconds at a time, mixing thoroughly between each 30 second interval. Cool for a few minutes and then stir in sour cream.
Using the jar upside down, cut circles from the middle of the brownie mix
Place one circle in the bottom of each jar.
Top brownie circle in jar with 2 TBS of the frosting and then a layer of fresh strawberries. Repeat layers.
Refrigerate for 1-2 hour and Enjoy!