This post may contain affiliate links which won't change your price but will share some commission.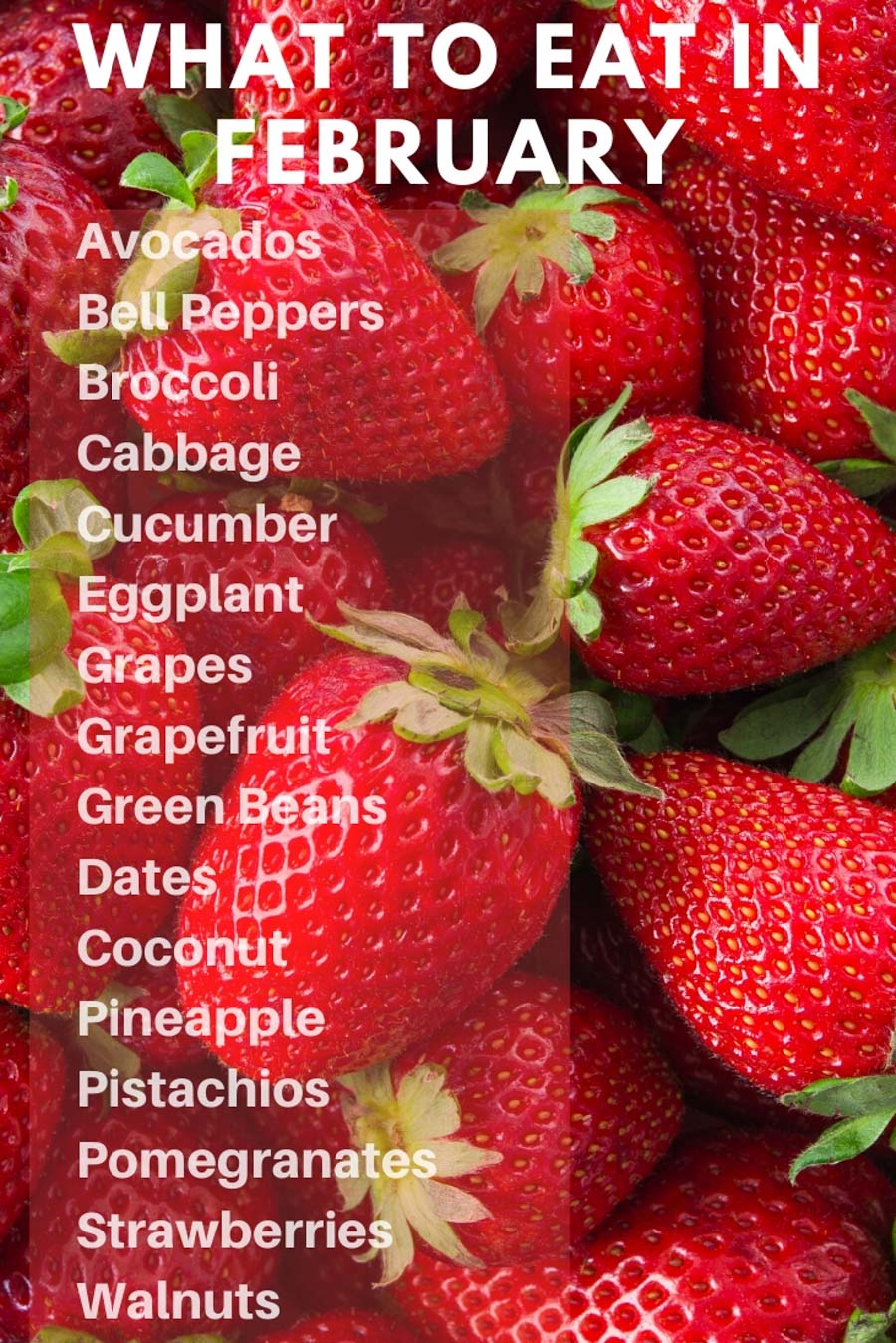 My Seasonal Food Guide for February has all of February's best produce items. I've taken this list and given you recipes for what to make in February.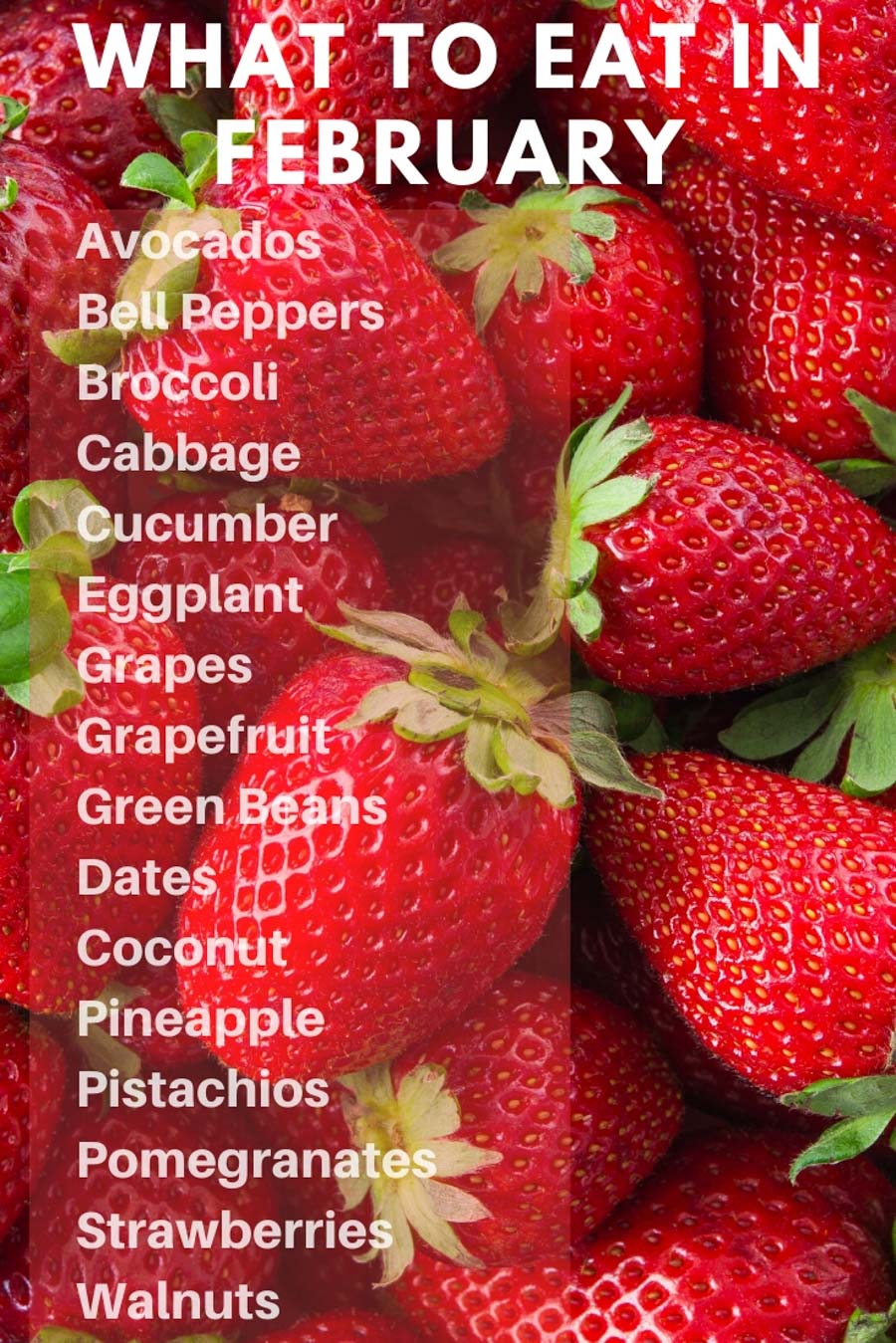 avocados
When buying avocados, give them a little squeeze. They should feel firm, but not hard. They should give a little, but certainly not be mushy. But my favorite way to test a good avocado is it use your thumbnail to pop off the little stem at the top. If the color under it is green, it is good. If it's not, try another one.
CALAMARI SALAD WITH FENNEL AND AVOCADO from Carolines Cooking
bell peppers
When buying bell peppers, look at the pepper carefully. The skin should be firm and not blemished or wrinkled. It should be heavy for its size and the color should be bright.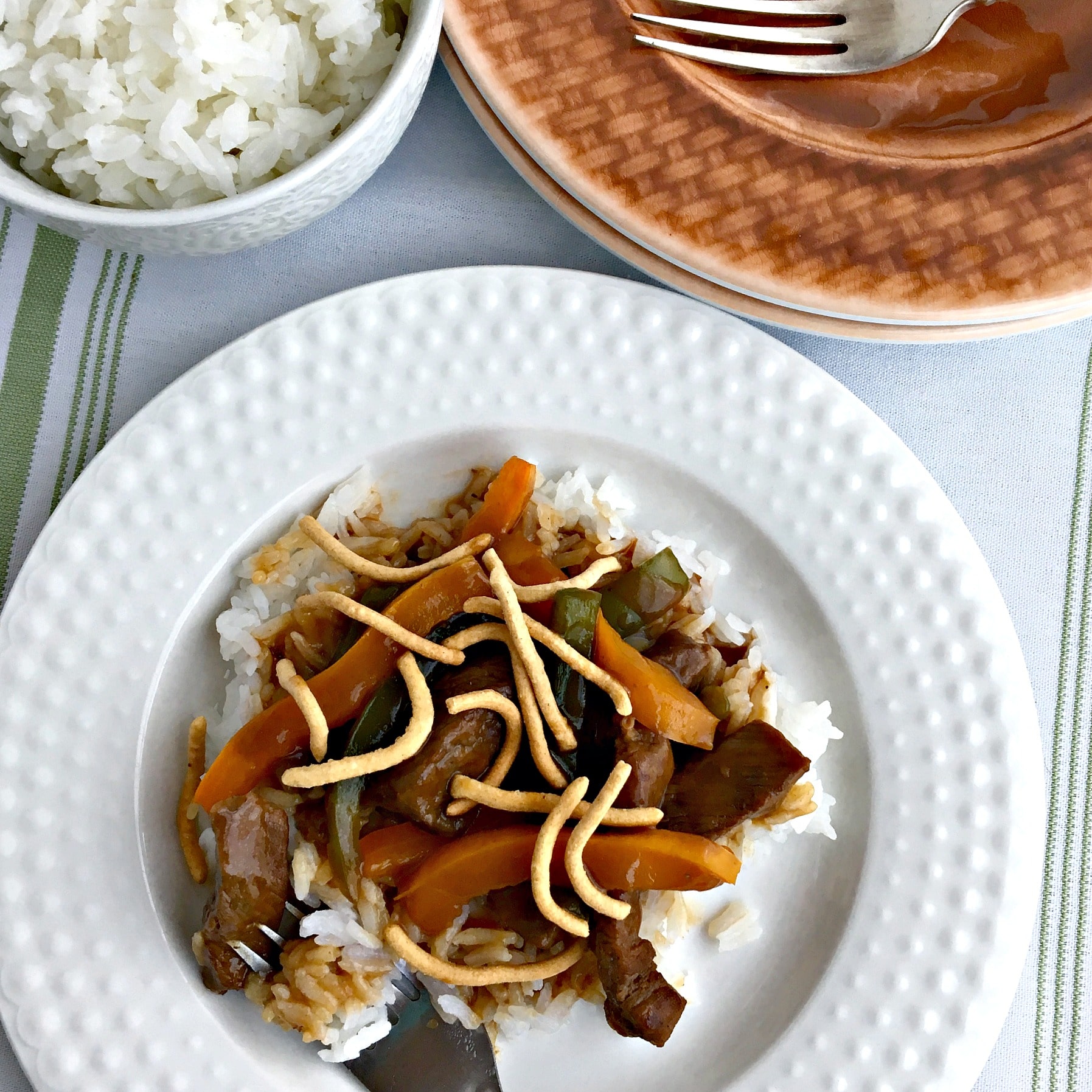 LOW CARB NACHOS – MEXICAN STUFFED PEPPERS from Taste and See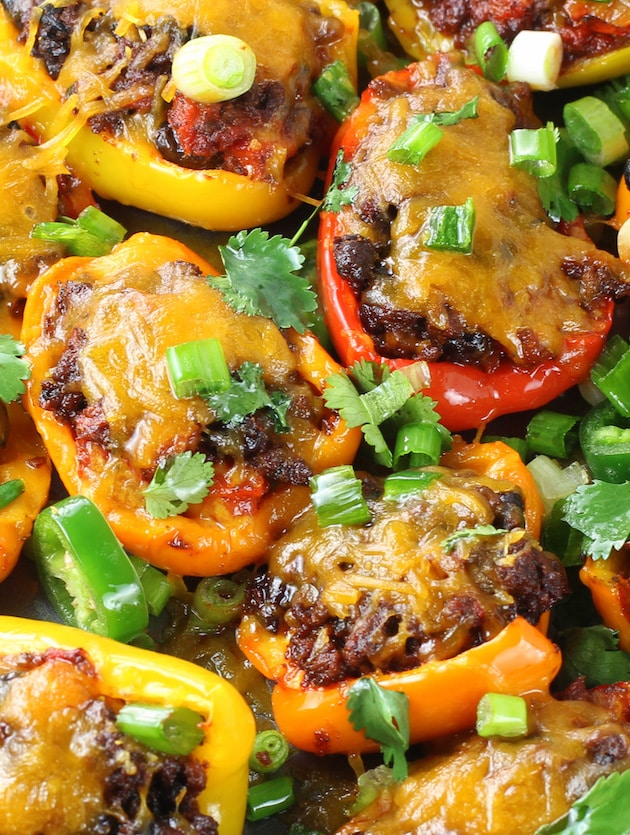 cabbage
Whether I am buying red or green cabbage, I go for weight. You should select cabbage that is heavy with leaves that are together tightly. Don't by a cabbage with loose or damaged leaves.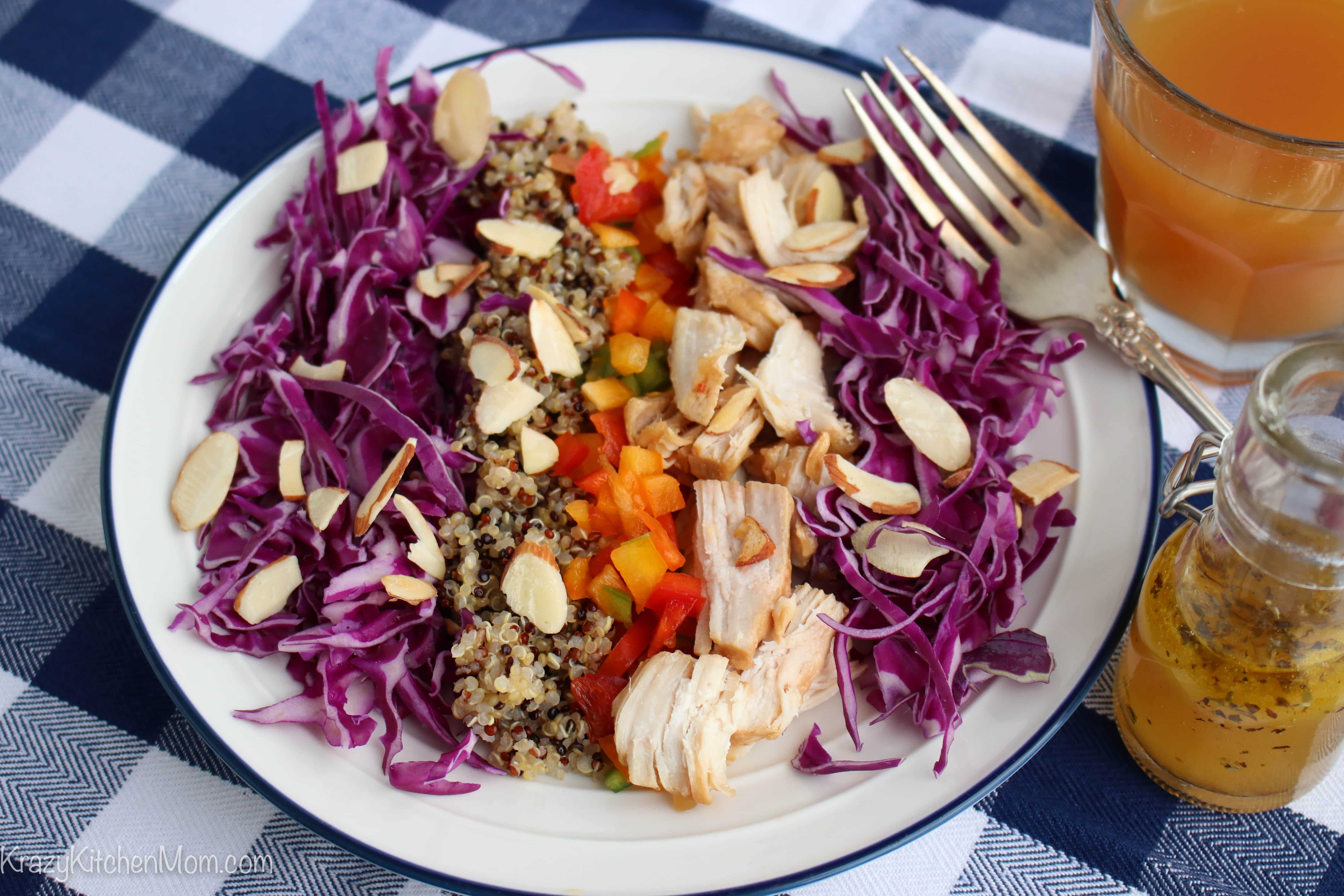 cucumber
I use English cucumbers all the time. In the grocery store, I select cucumbers that are 9 to 12 inches long, have a shiny and firm texture. I shy away if they are too short or too long or mushy in any way.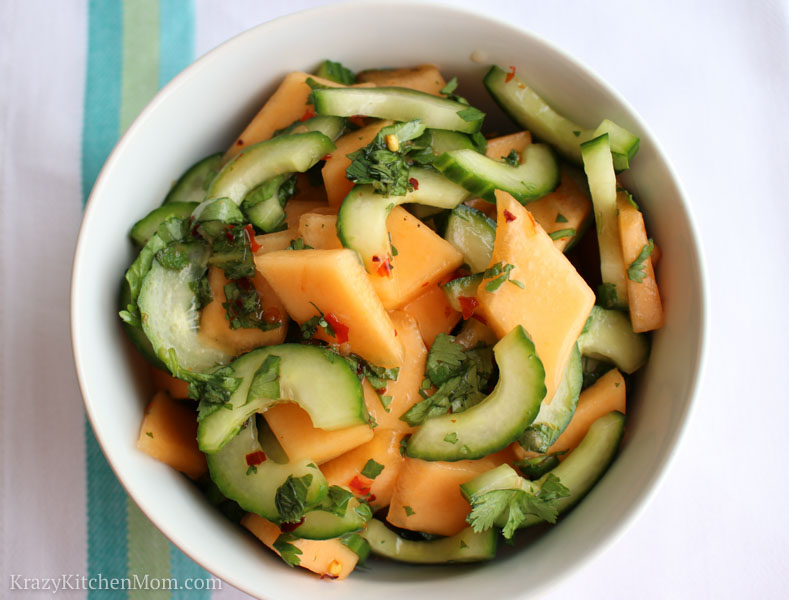 grapes
I'm not sure everyone really examines grapes as much as I do before buying them. First I look for the color. I want a bright color that doesn't look dull. I look for firm, but not hard grapes and finally check the stem. The stem should be greenish in color and be flexible. And did you know that you can break into that pre-measured bag of grapes they have at the grocery store? Just grab another plastic bag and pull out the amount you want and seal up the pre-measured bag. That way you are only buying as much as you want or need.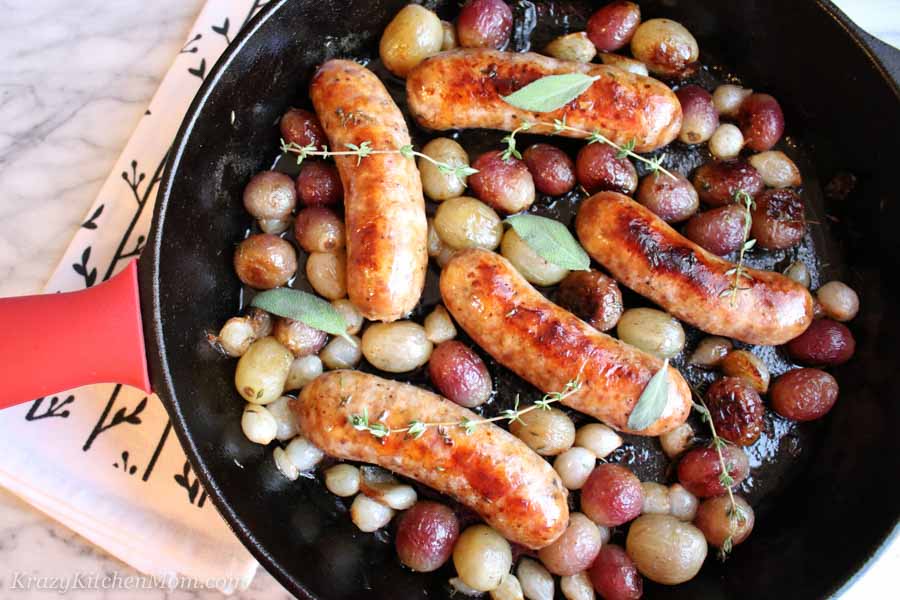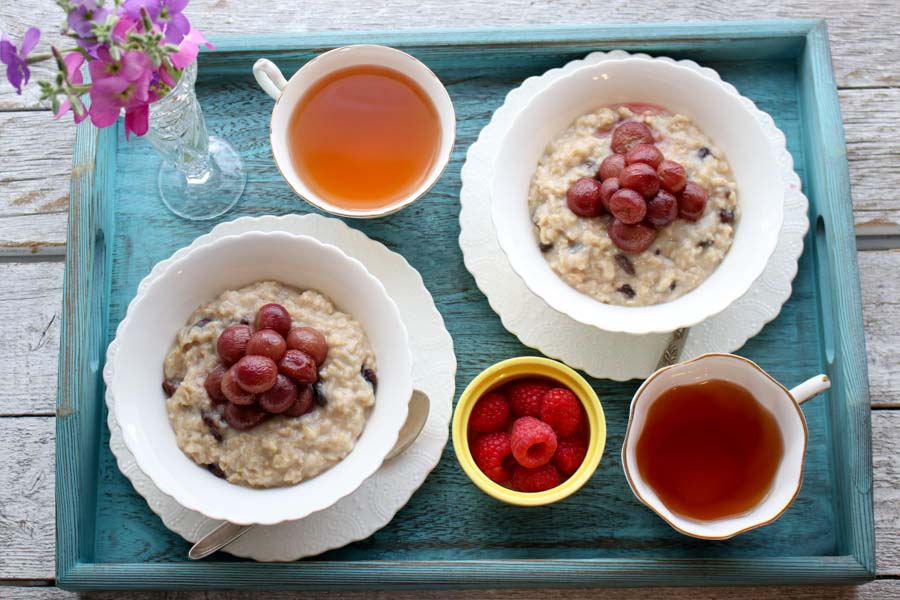 grapefruit
I use the smell test first when I'm buying grapefruit. I want to smell the citrus through the skin. Grapefruit should be round and a little flat on the top and bottom. I also go for weight – a heavier grapefruit is usually juicy.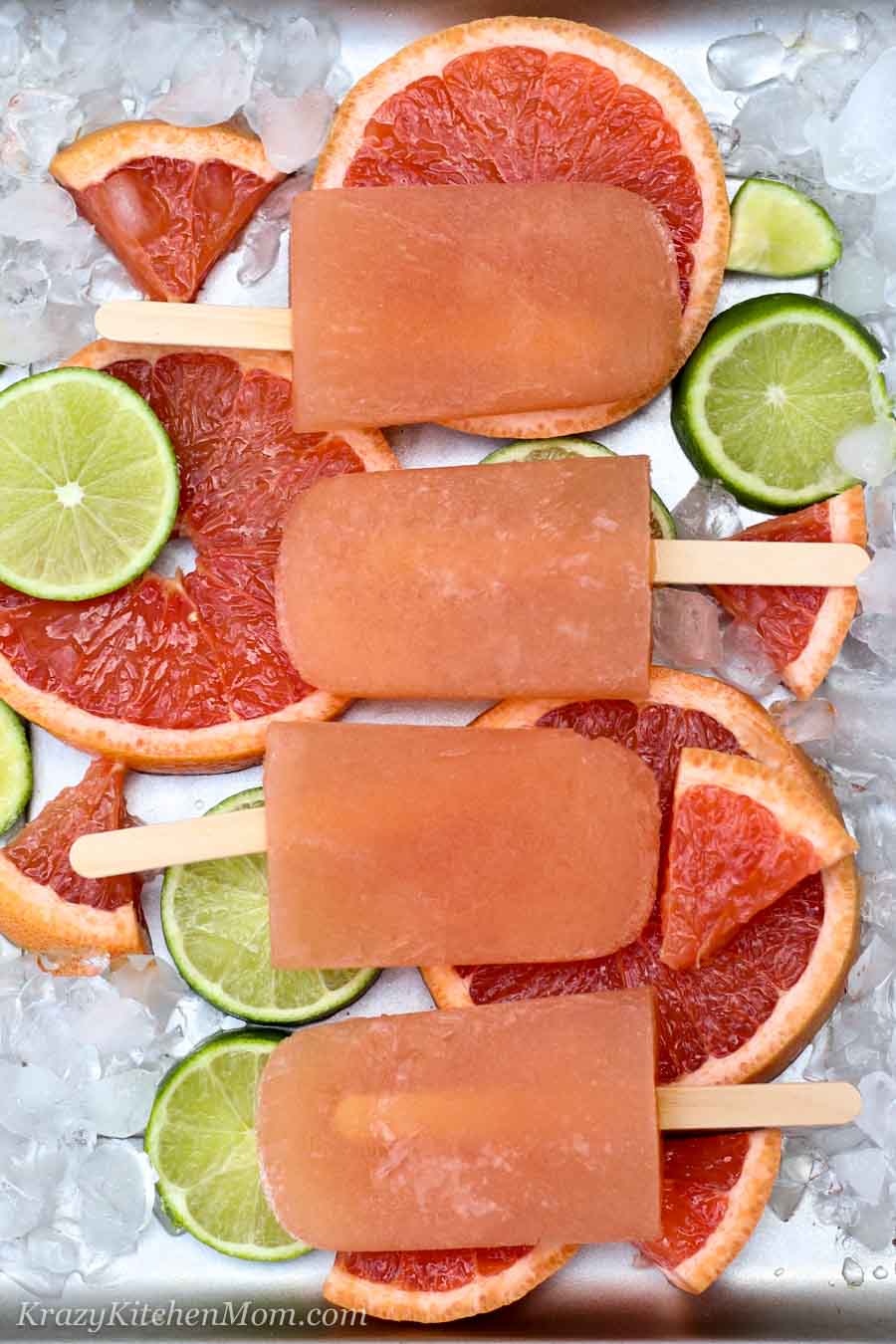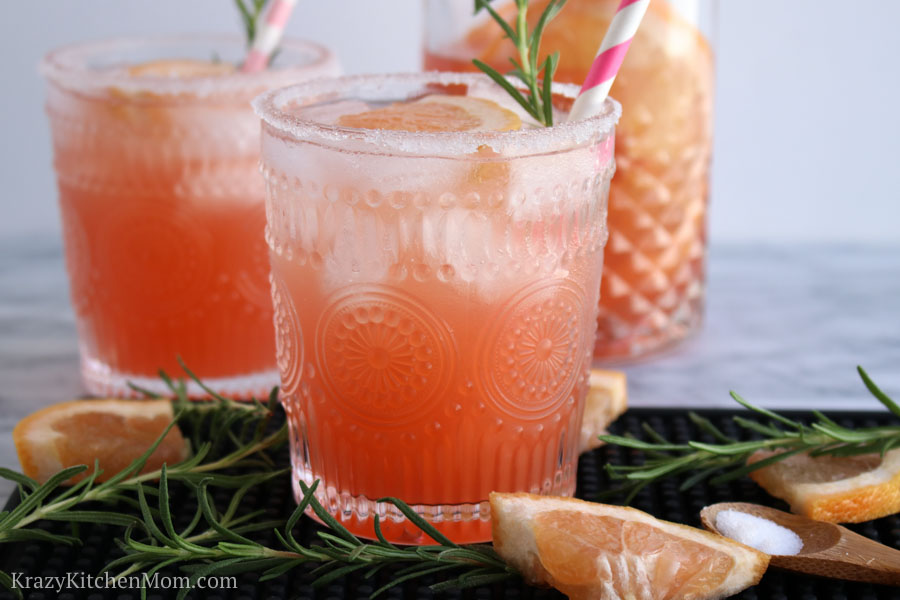 dates
All of the Medjool dates I've found come in packages that cannot be opened. I look for the expiration date and make sure they are all dark in color.
BACON WRAPPED DATES STUFFED WITH GOAT CHEESE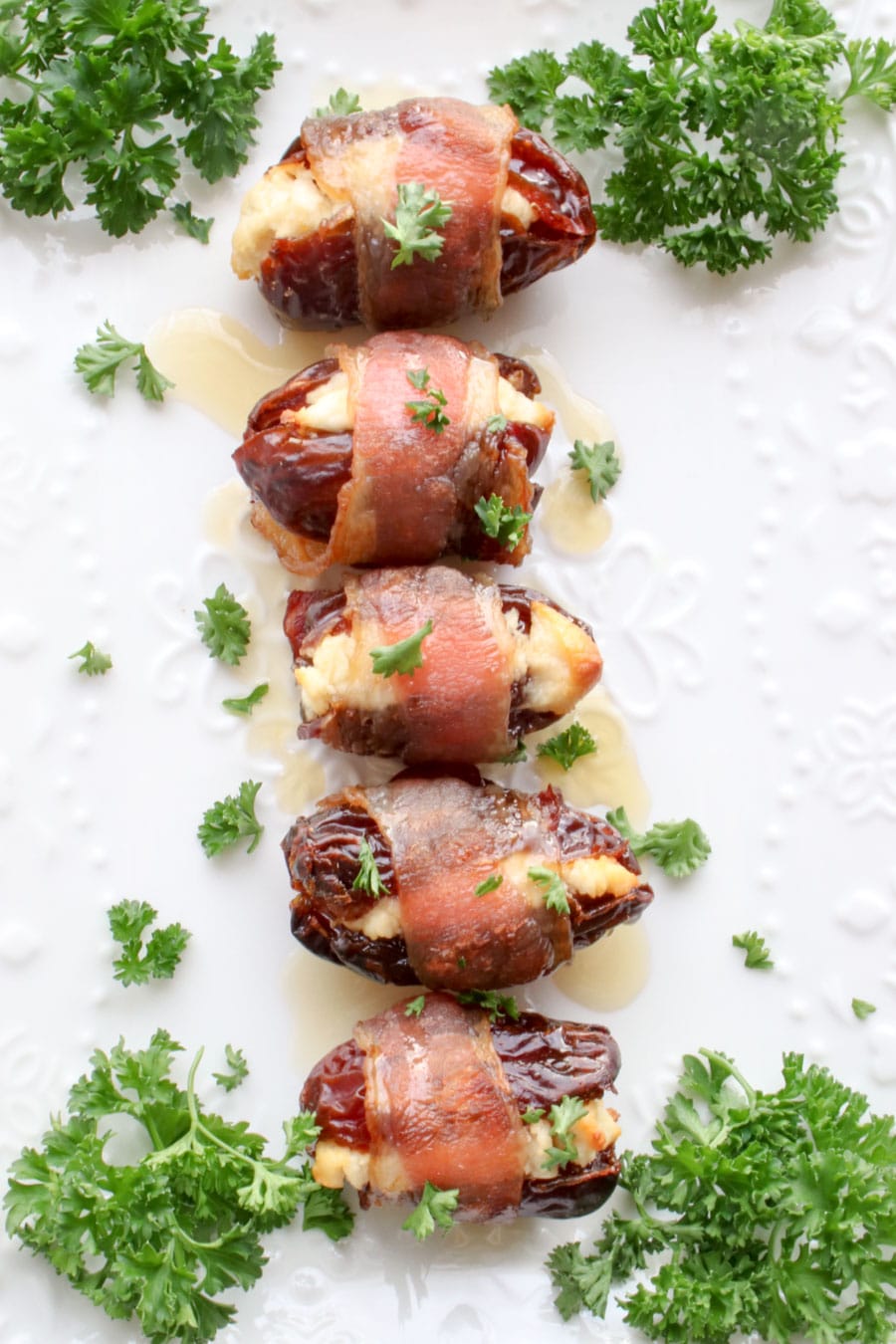 PEANUT BUTTER AND JELLY DATES STUFFED MEDJOOL DATES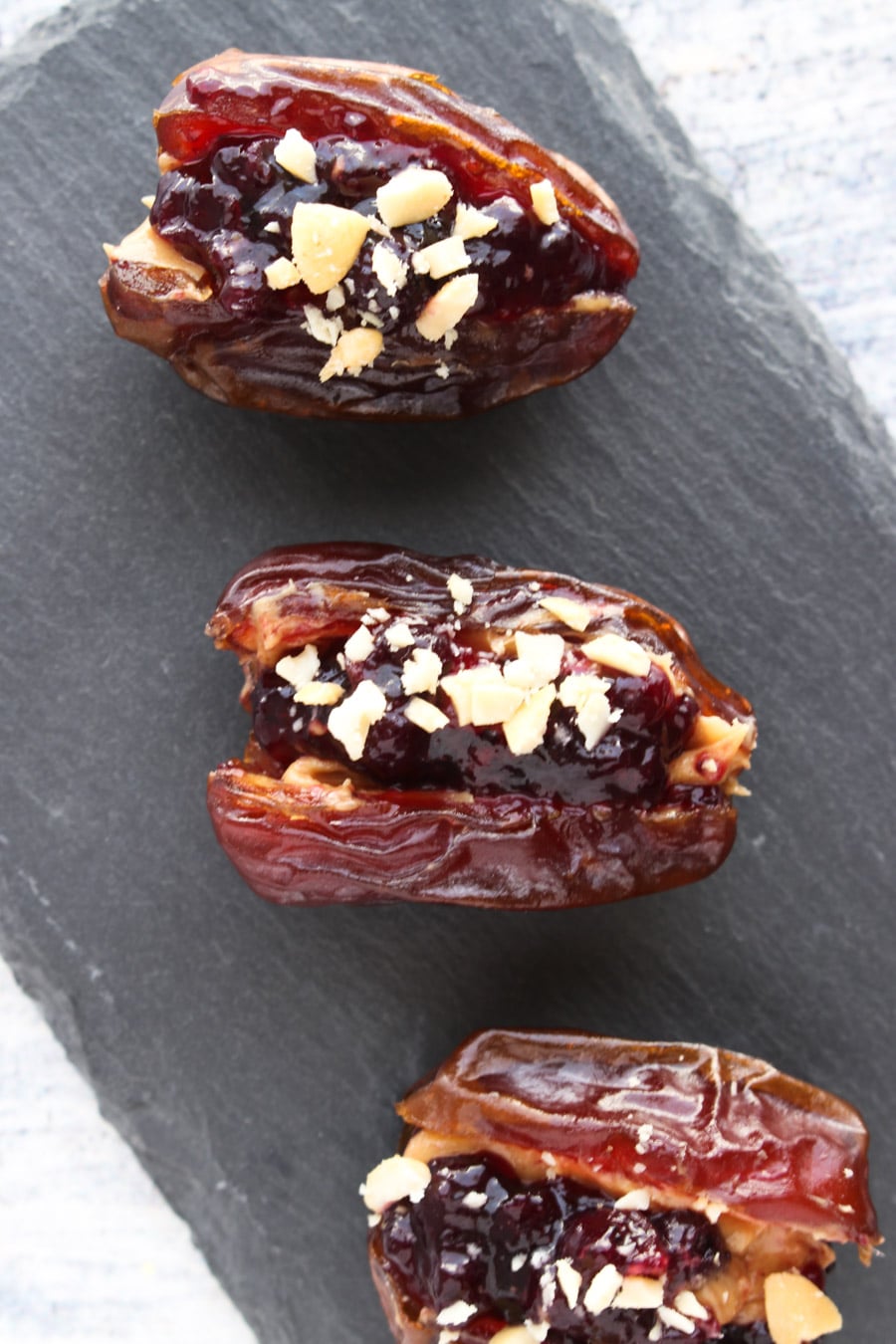 PINEAPPLE
While the recipe below uses canned pineapple, I still want to share how to buy a ripe pineapple. Go for the smell! Smell the stem and you should get the sweet smell of fresh pineapple. It should also be firm and heavy and consistent in shape. Make sure there are no soft spots. I've also heard that you can try to pull off one of the leaves and if it comes off easily, it's ripe – although I've never really tried that method. The good news is that if you must buy an unripe pineapple, it will ripen on your countertop in 2-3 days.
PINA COLADA BARS from Fresh April Flours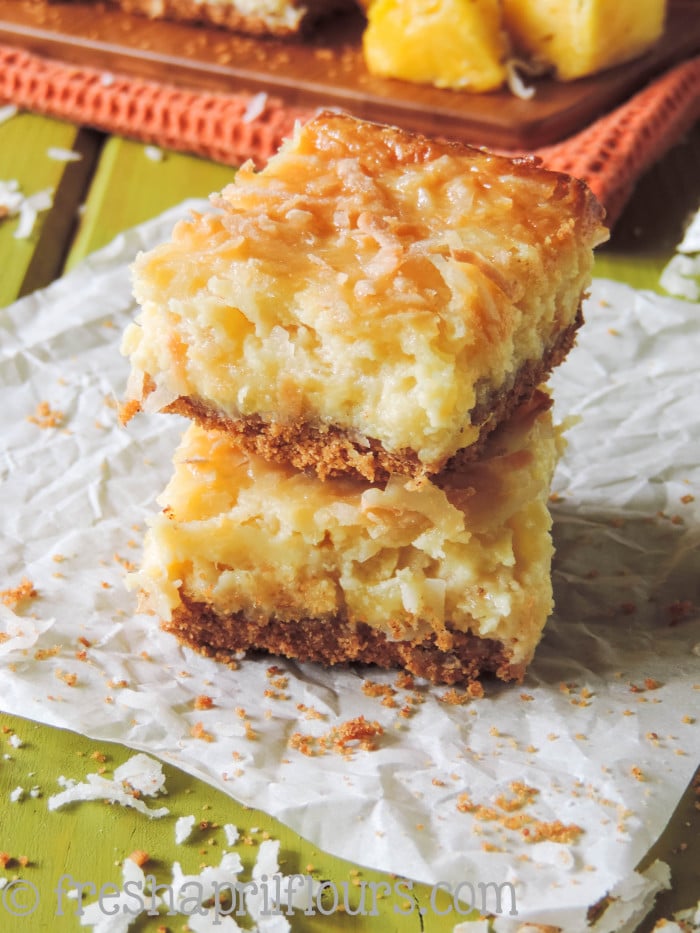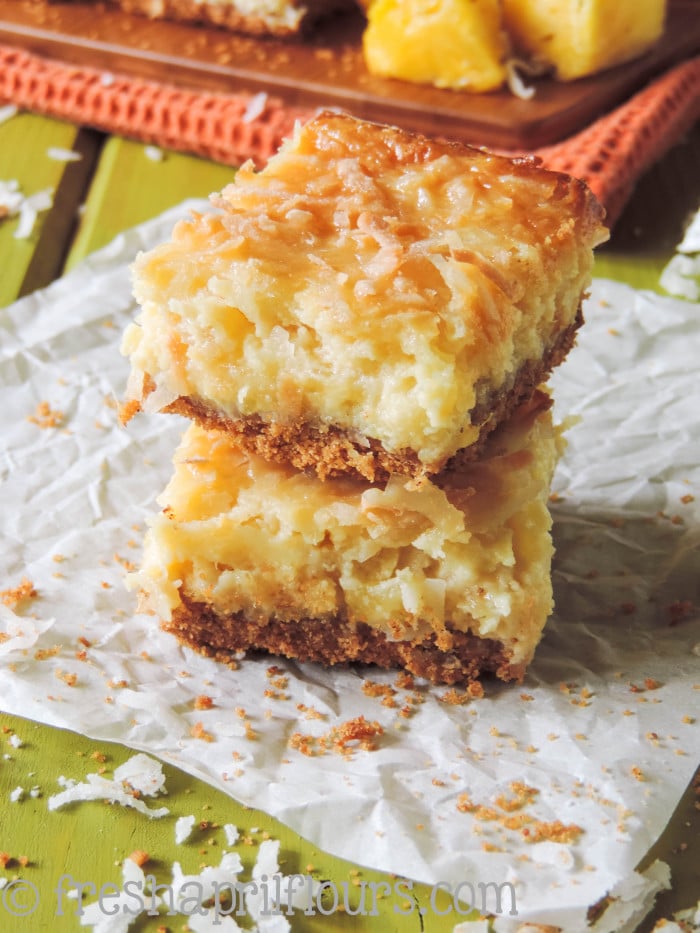 pistachios
If you buy nuts in bulk like me, storing them can become a problem. I store all of my nuts, whether they are shelled or not, in mason jars with an airtight lid in the refrigerator. Then they are readily available to snack on or to use in a recipe.
PISTACHIO WHITE CHOCOLATE CHIP BISCOTTI from Fresh April Flours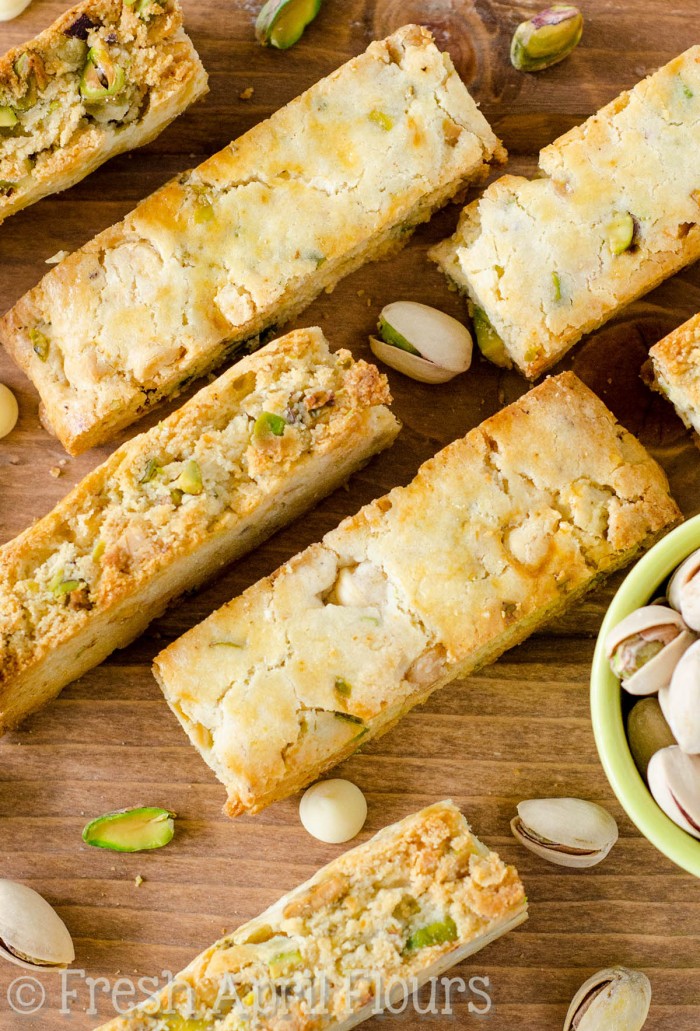 strawberries
Did you know that peak strawberry season in Florida is December – March with the best months being late January – February? Since I live in Florida, it's the perfect time of the year to get the very best strawberries. The first thing I look for when buying strawberries in the grocery store is mold. Strawberries have a lot of moisture and moisture means they can mold very easily. Next, I look for a bright red color and fresh green leaves. I also look for a consistent size of strawberries.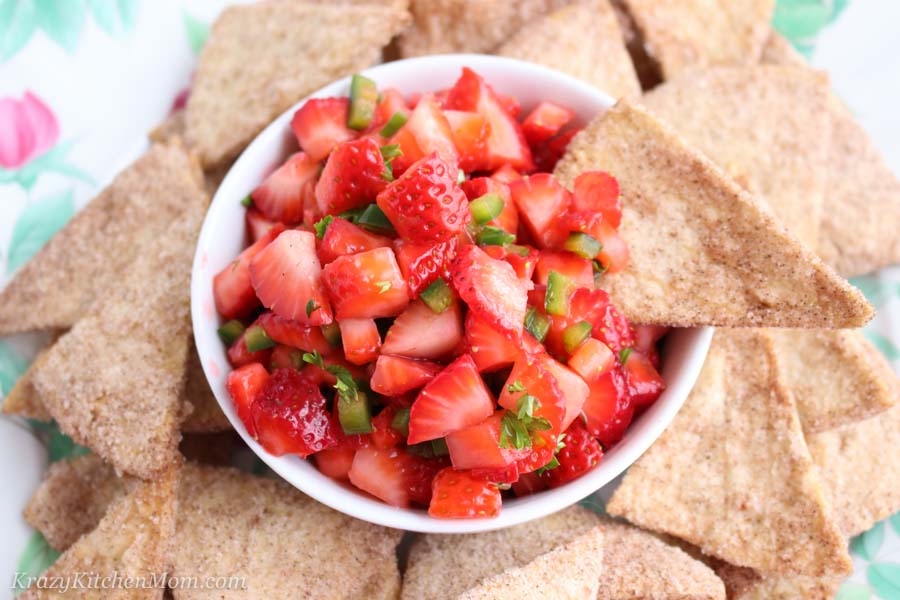 I hope you enjoyed my Seasonal Food Guide for February and that you found some great recipes for "What to Make in February".
Stay tuned for the Seasonal Food Guide for March coming next month.