Sweet, creamy, salty crunchy – it doesn't get any better than a Salted Caramel Milk Shakes.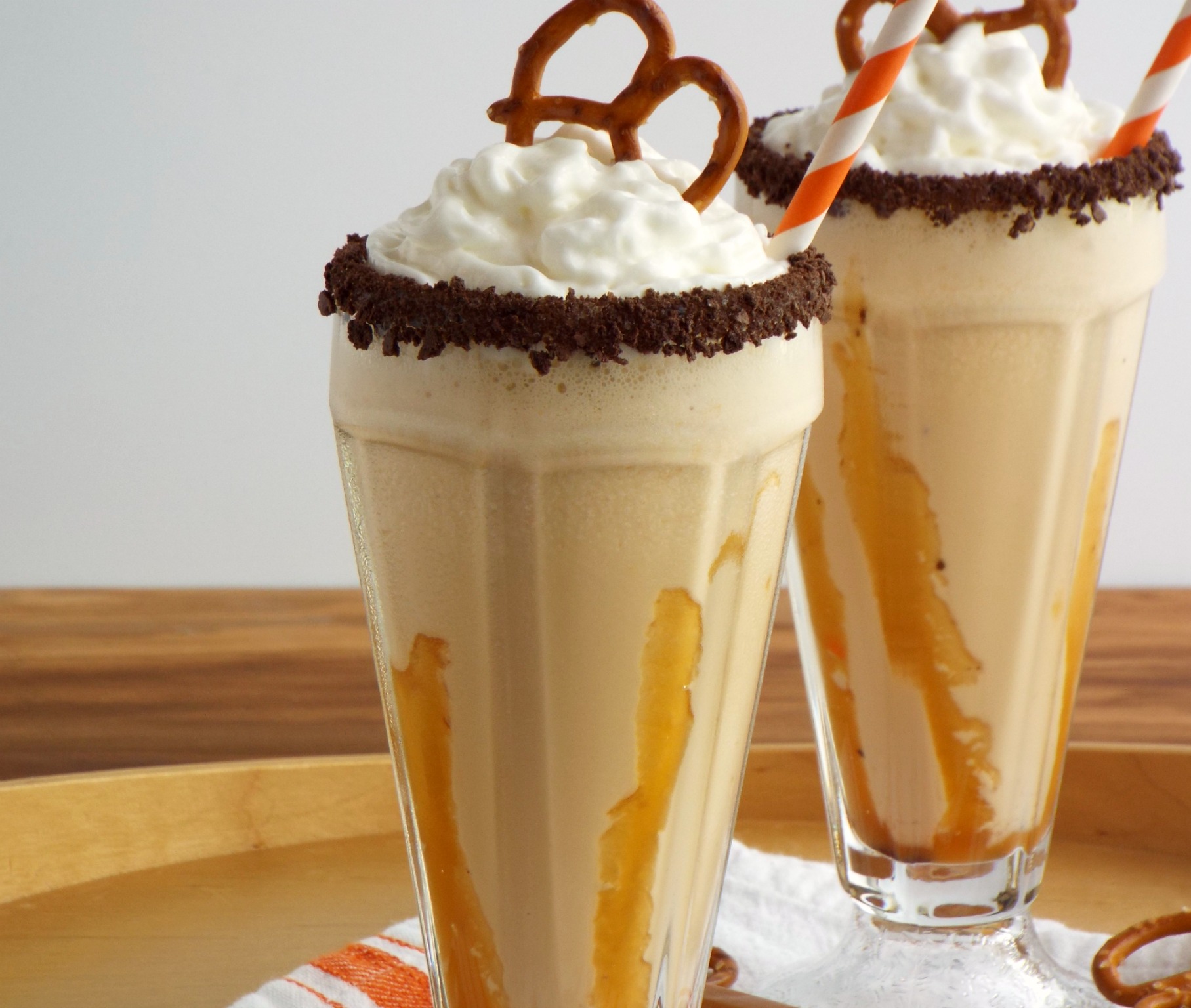 It's my birthday today and I am celebrating with these Salted Caramel Milk Shakes. So if you're a zodiac fan, then you know my sign is Cancer the Crab. Cancers are said to be deeply intuitive and tenacious and take great comfort in family and home. Cancers tend to keep people very close. And if you know me, that sums it all up! I'm not really a zodiac specialist, but it is amazing how they really do pinpoint strengths in a person.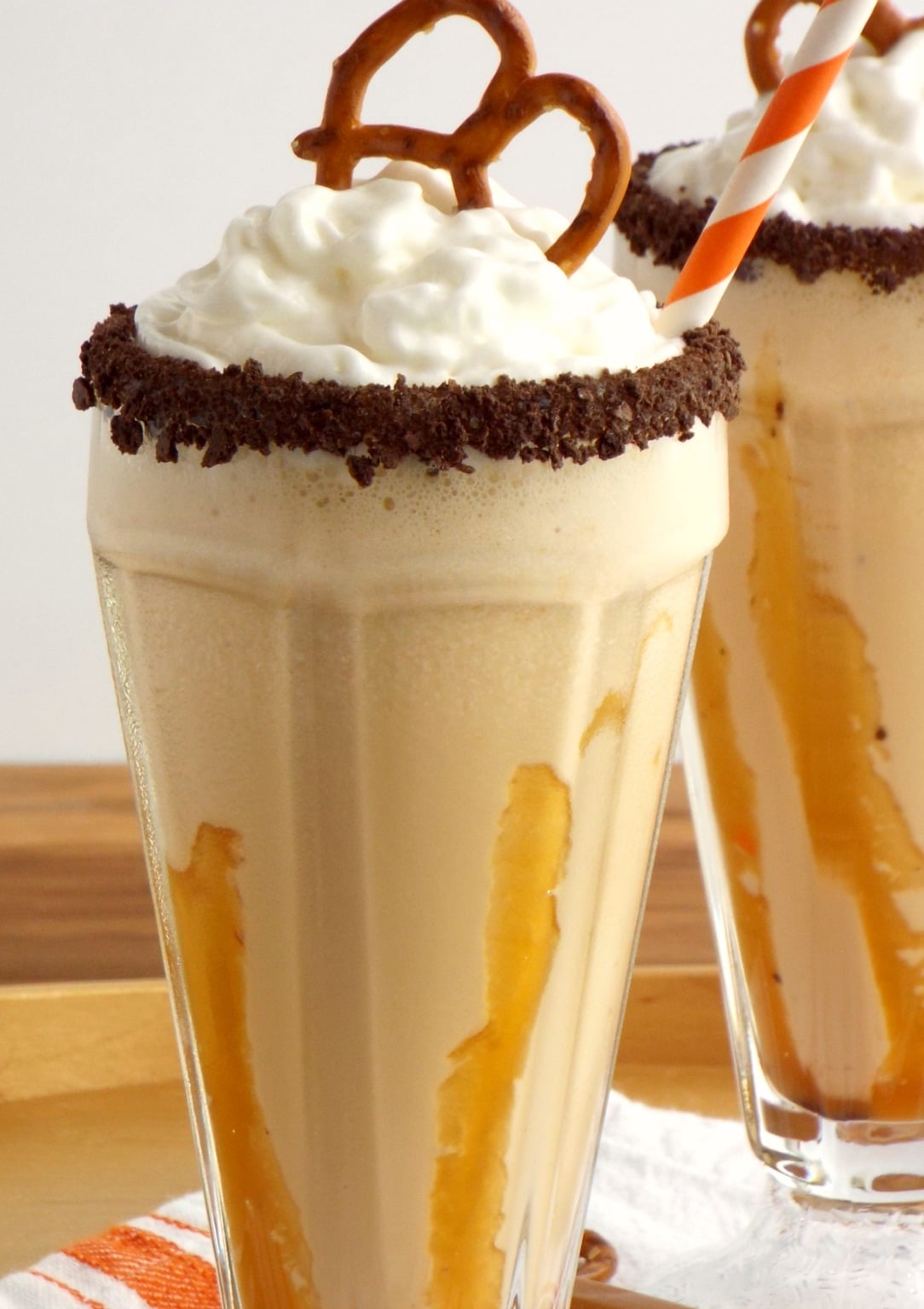 Let's get back to these yummy milk shakes. When I think of milk shakes, I think of old times ice cream parlors that you see on TV. Truth is, I am hoping that milk shakes make a comeback. I made these with Gelato for extra creaminess. And here's the trick to getting the caramel on the inside of the glass: simply drizzle store bought or homemade caramel sauce down the inside of the glass…after you add the crumb topping, of course. Another great part of this milk shake is that I use Flake Salt which is large piece of salt that you use to finish or garnish food. I especially like Cyprus Flake Salt.
So Happy Birthday to me! Hope you enjoy today as much as I will.
Print
Salted Caramel Milk Shakes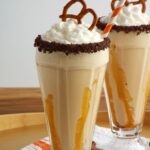 Sweet, creamy, salty crunchy – it doesn't get any better than a Salted Caramel Milk Shakes.
Scale
Ingredients
6

–

8

scoops of caramel or vanilla ice cream (I used gelato for extra creaminess)

1 cup

cold milk
Caramel sauce

2

chocolate graham crackers, crushed
Flake salt

2

pretzels for garnish
Instructions
To prepare the glass:
Place 2 TBS caramel sauce on a flat dish or small paper plate.
Place the crushed chocolate grams on another flat dish or paper plate.
Turn the glass upside down and dip it into the caramel sauce and then into the crushed grams.
Tipping glass slightly drizzle caramel sauce on the inside of the glass (hint: I use a store bought sauce in a squeeze bottle and squeeze the caramel down the inside on the glass).
For the Shake:
Blend the ice cream and milk in a blender until smooth.
Pour into prepared glasses.
Sprinkle with flake salt.
Garnish with a pretzel.