Another easy, but impressive recipe folks! For Easter this year we decided to forgo the traditional scalloped potatoes (although mine are delish) and go with something a bit more rustic and rich. I was also looking for something easy that I really didn't need to think about or labor about. Behold – to our taste bud happiness; we ended up with these remarkable potatoes.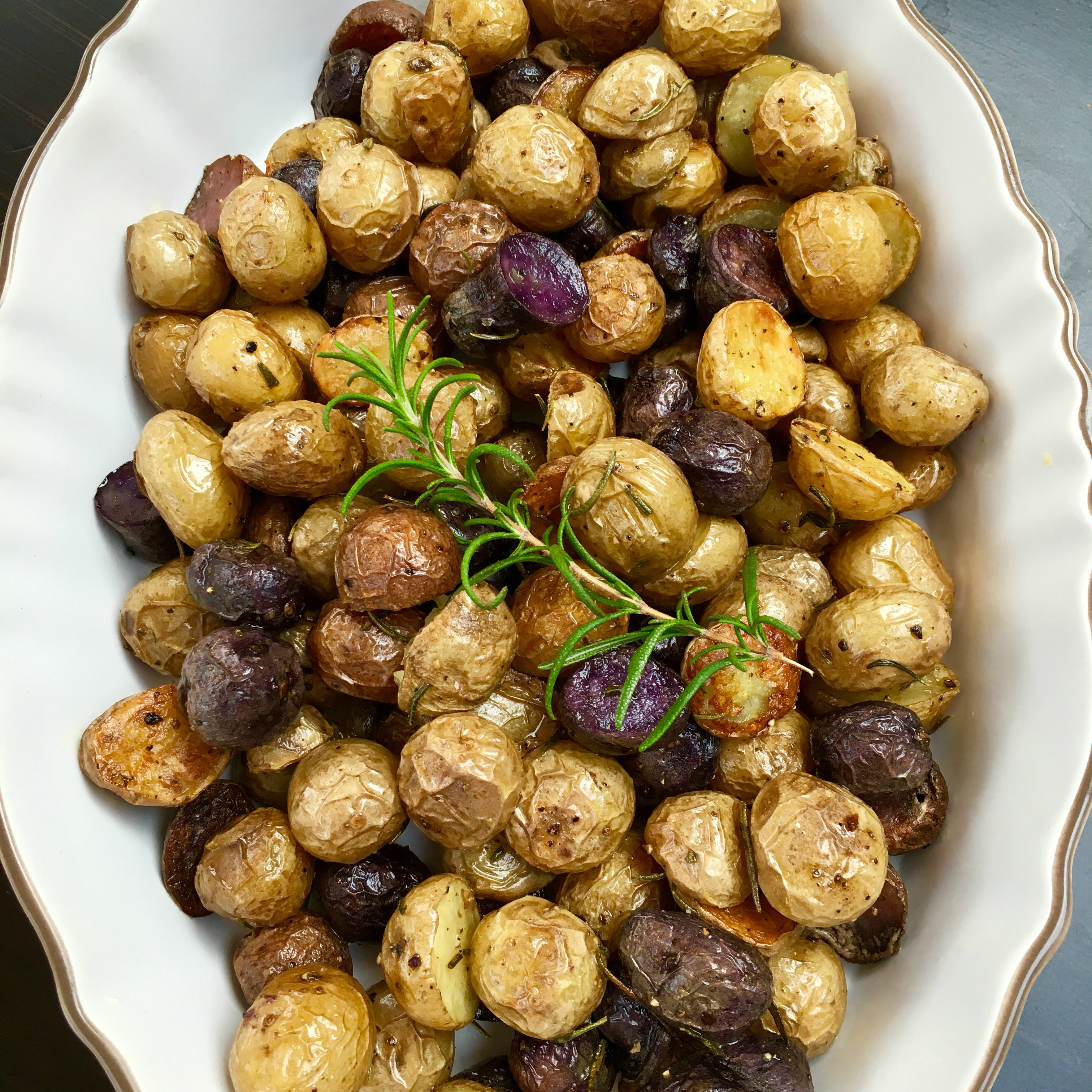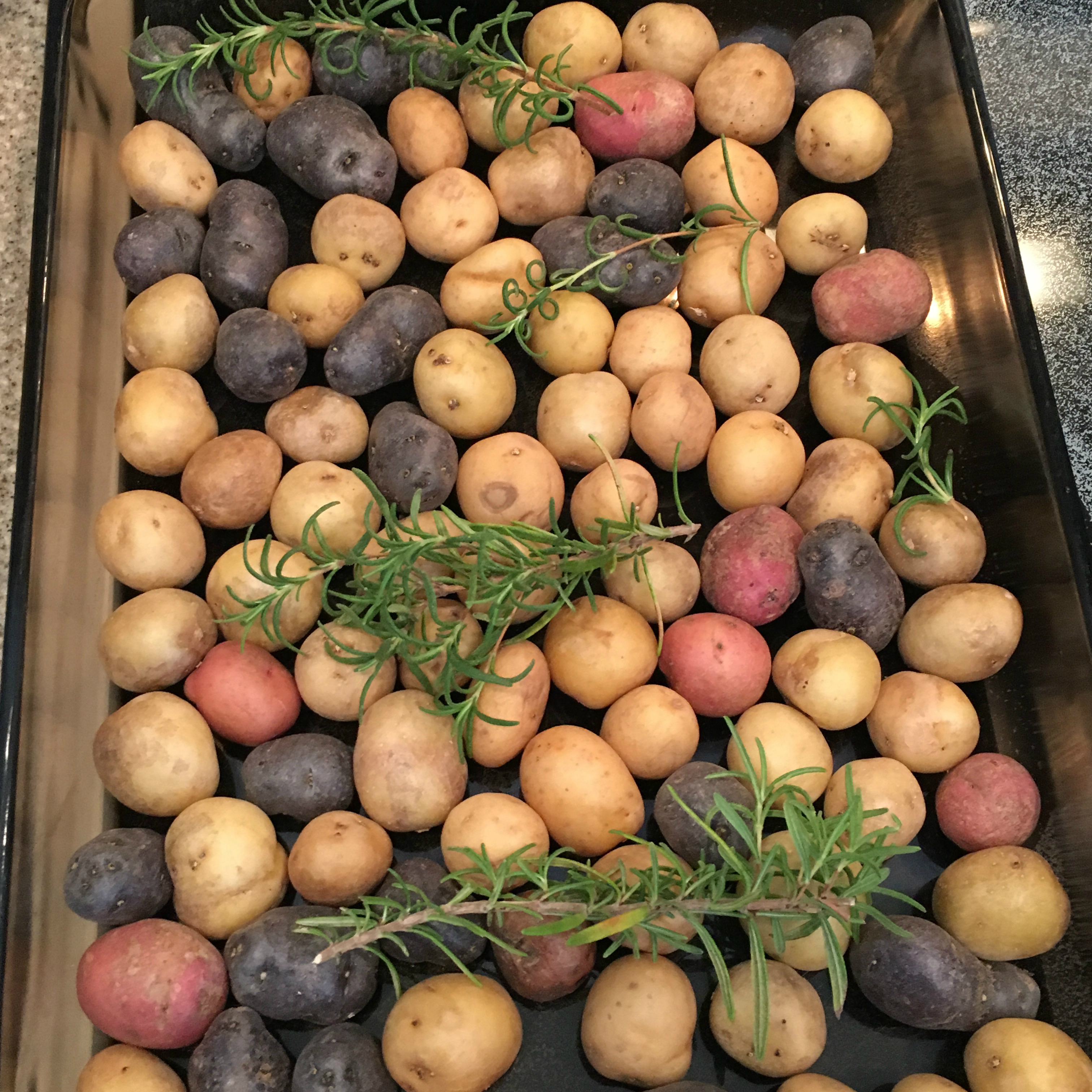 Print
Scale
Ingredients
1

bag of small fingerling or round potatoes
Extra virgin olive oil

5

fresh rosemary sprigs (

4

for cooking and

1

for garnish because rosemary is the best garnish ever!)
Lots of coarse sea salt and ground pepper
---
Instructions
Preheat oven to 375 degrees
Spray a glass baking dish or cookie sheet with non-stick spray
Rinse potatoes under cool water and dry thoroughly (I like to do this a couple of hours before cooking so I know they are dry).
Place potatoes in baking dish; drizzle with at least 4-6 TBS olive oil and liberally salt and pepper.
Add 4 rosemary sprigs and toss.
Place in oven for 50-55 minutes making sure that you stir them 3-4 times during the full cooking time.
---