This post may contain affiliate links which won't change your price but will share some commission.
Rich, creamy, tart, sweet – Cheese Blintz are one of my all time favorite things to order when we go out to breakfast. I made these with Ricotta cheese and lemon zest – yes there's that lemon again which officially puts these on the top of my favorites list. I topped these with my homemade berry coulis (fancy French word for sauce). Fancy sauce or not – they are delish!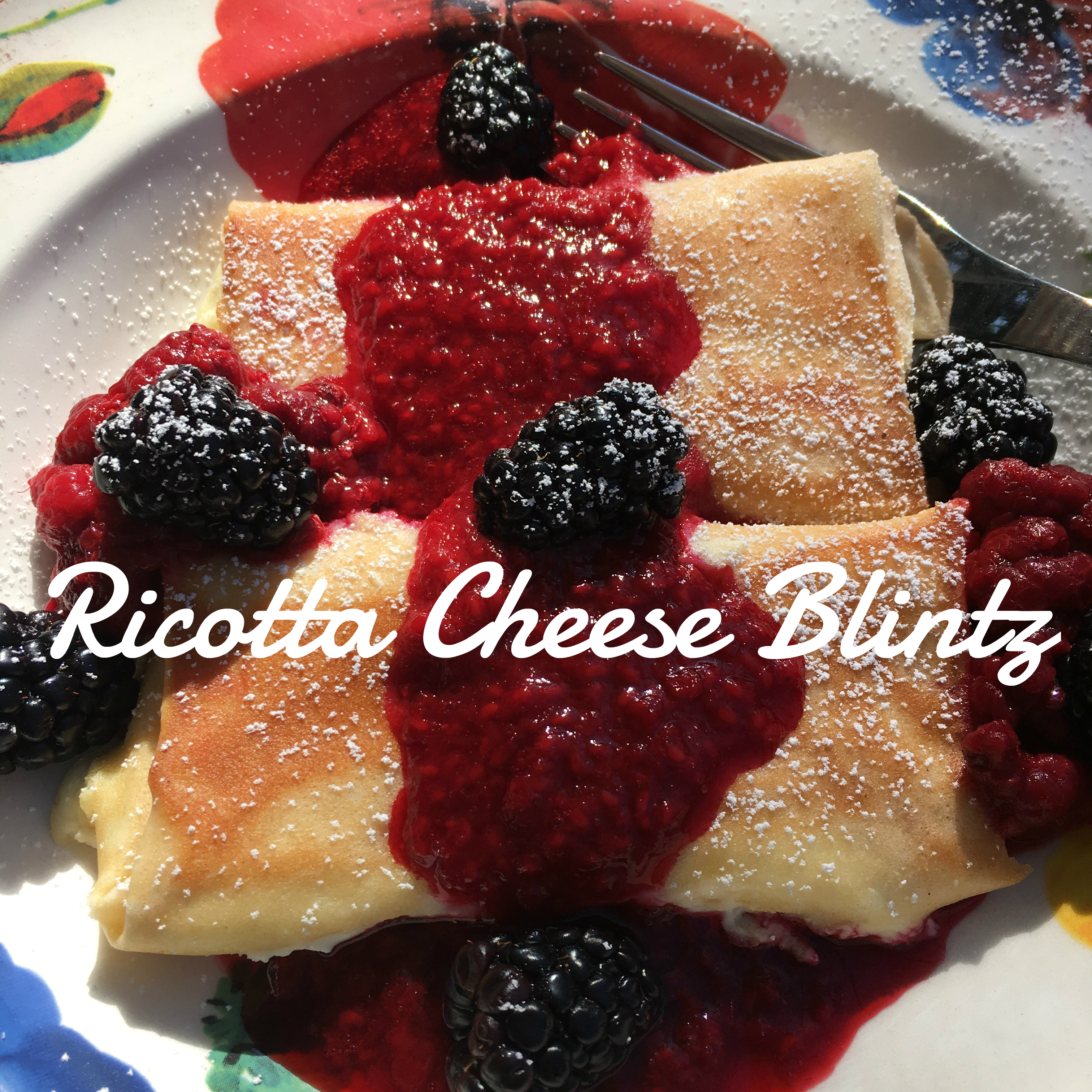 INGREDIENTS
1 package prepared Crepes
1 egg
2 cups whole milk ricotta cheese
8 oz. cream cheese – softened as room temperature
3 TBS powered sugar
Juice from 1/2 lemon
Zest form a whole lemon
DIRECTIONS
Preheat oven to 400 degrees
Mix egg, ricotta, cream cheese and powered sugar in a bowl. Add the lemon juice and the lemon zest.
Spoon 1/4 cup of filling onto one third of the crepe, and carefully roll like a burrito. Set each blintz on a large plate until all of the crepes are filled.
Place 1 TBS butter in a stove top skillet and brown both sides of the blintz – about 2 minutes per side. Be careful turning them as the crepe is very delicate and tears easily.
As each blintz is finished browning, place them in a glass oven proof dish.
Bake for 10 minutes.
FOR THE BERRY COULIS
Cop 1 cup of strawberries and place them in a stove top pan with 1/4 cup water and 1/4 cup sugar. Cook on low until they turn to a creamy sauce.
Dust with powered sugar and serve with Berry Coulis. Enjoy!