Happy hour just got a whole lot more fun with Pink Prosecco Ice Pops. So easy to make and so fun to eat or drink or eat or drink or…you get it!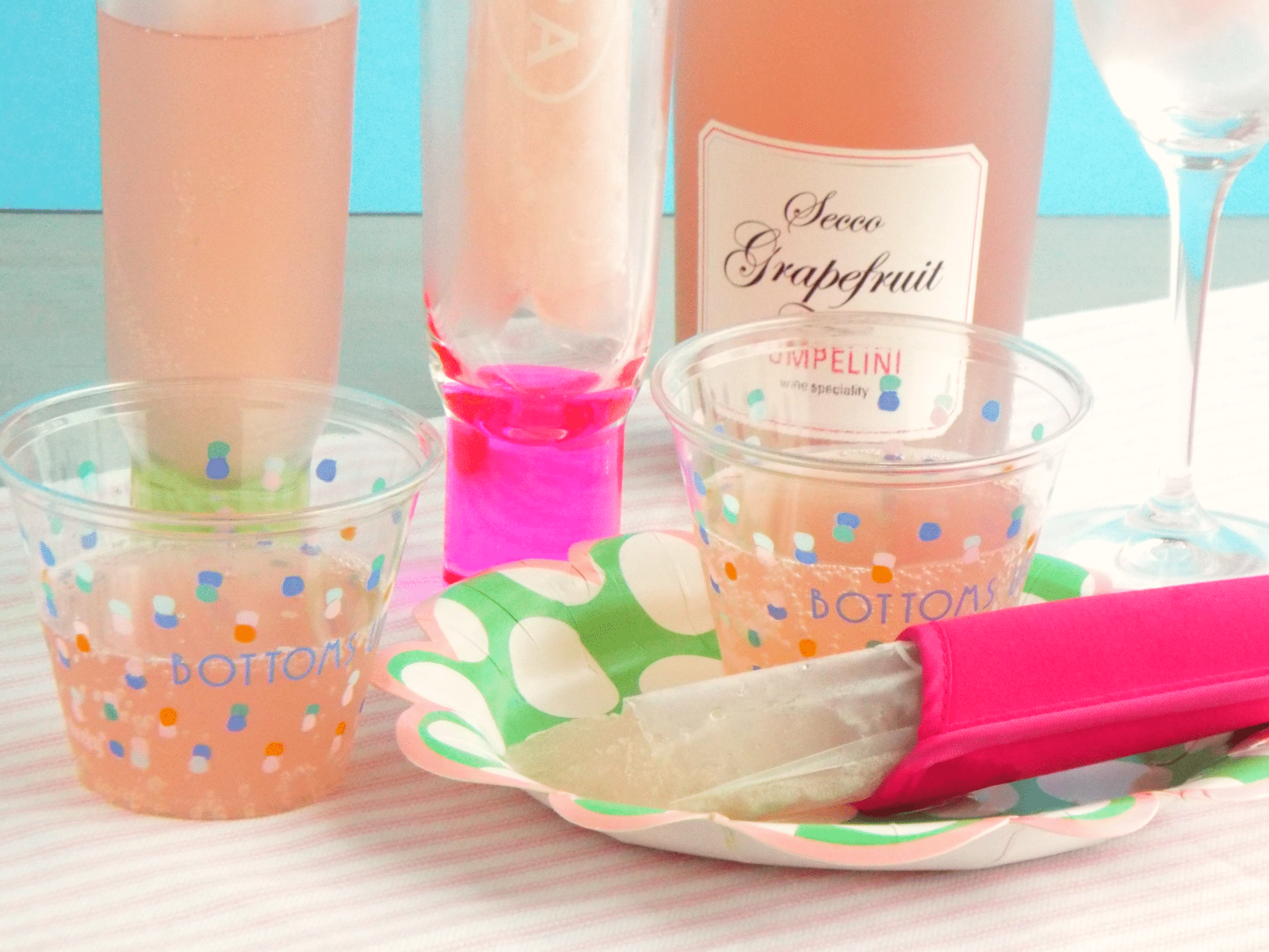 I was so excited when I found these perfect little Popsicle Mold Bags by Ozera  that I had to buy them I knew exactly what I was going to do with them. Pink Prosecco Ice Pops because who doesn't love Prosecco? And who doesn't love a ice pop when it's hot and steamy outside? And then, to top it off,  I found the Ice Pop Sleeves  which I had never seen before; so that was another purchase. Where were these when I was a kid?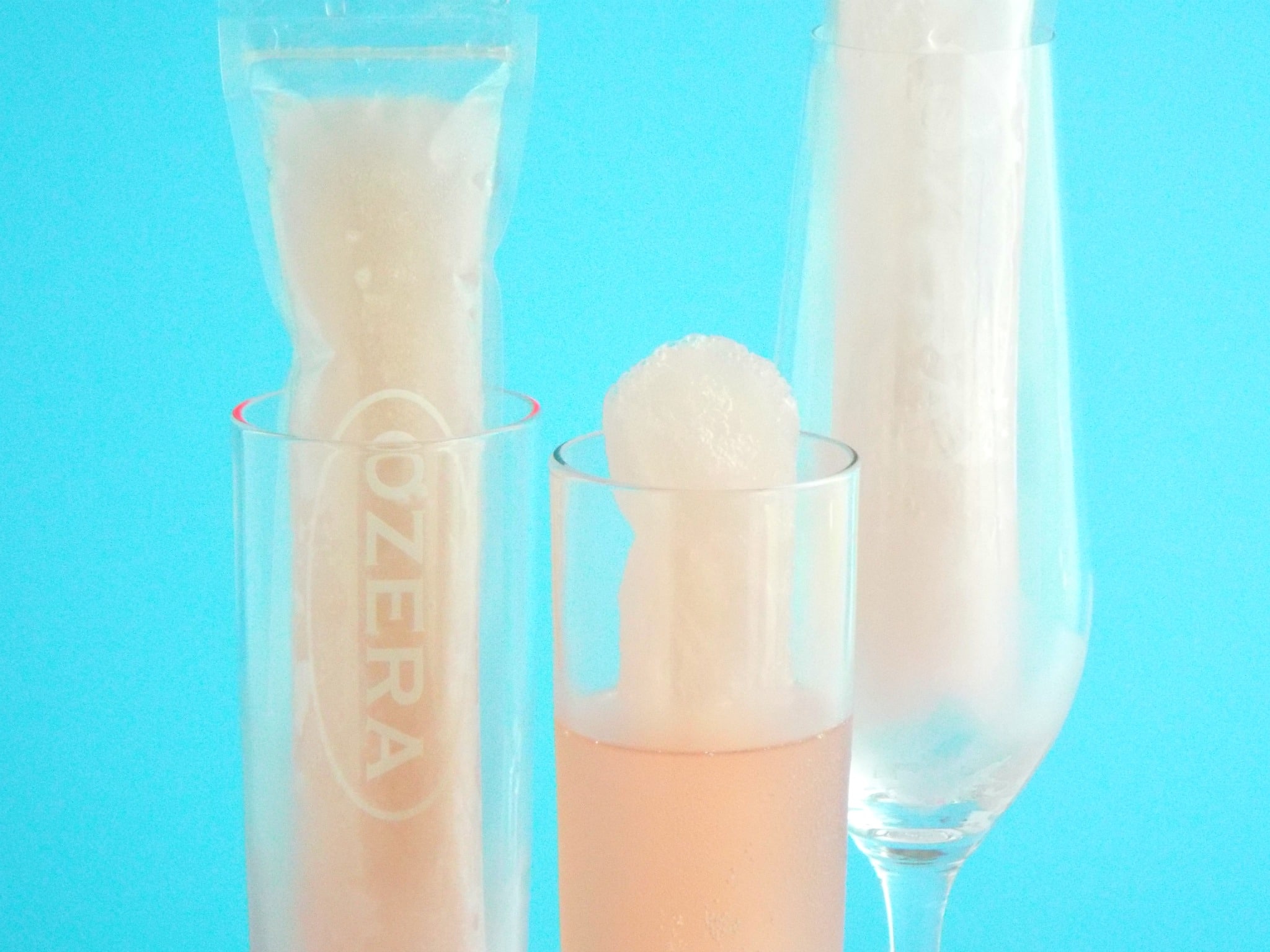 I made a big batch of these, actually using two full bottles of Prosecco. I placed several in a large zip top bag and laid them in the freezer. Now we have Pink Prosecco Ice Pops to grab when we're headed out to the pool and I even use them as tall ice cubes in a glass of Prosecco – no watery drinks for me!
To make these, simply fill the bags with Pink Prosecco and freeze for 4 hours. Keep in mind, alcohol does not freeze hard like water, so these will firm but will remain slushy.
If you love these, you'll also love:
Champagne Gummy-Bears                      Pink Champagne CupCakes