This post may contain affiliate links which won't change your price but will share some commission.
Perfect little hand-held bites with the flavors of a traditional quiche but in a Mini Quiche version.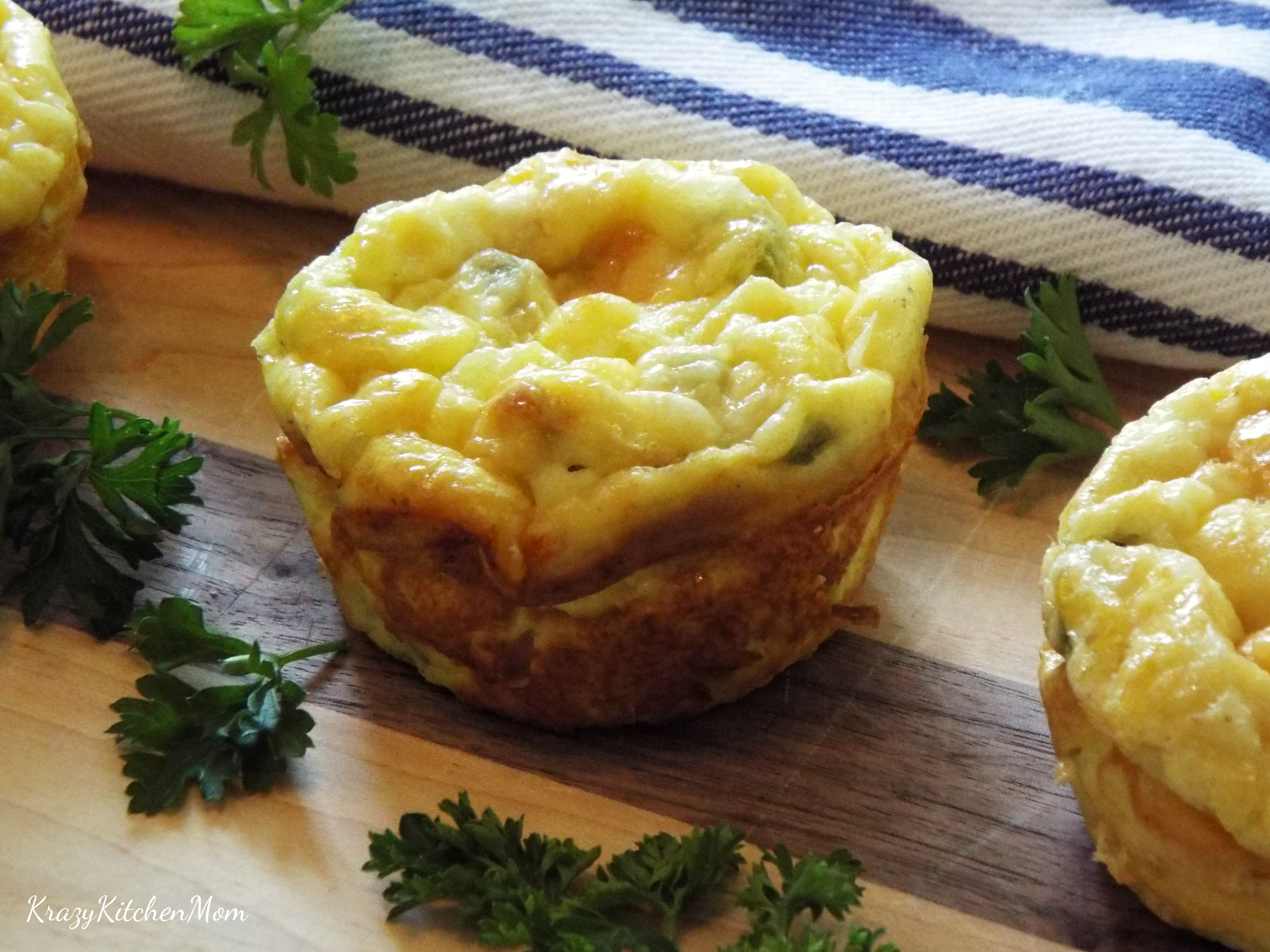 Although quiche is traditionally known as a fancy French egg custard, I am pretty sure it originated somewhere in Germany many years ago. Don't ask me why I know that, I just do; it's one of those little useless (until now) knowledge nuggets in my head.
The fun part about making quiche is that it can be filled with just about any type of cheeses, vegetables, and meats. And it can be surrounded by a flaky crust or like these, with no crust at all.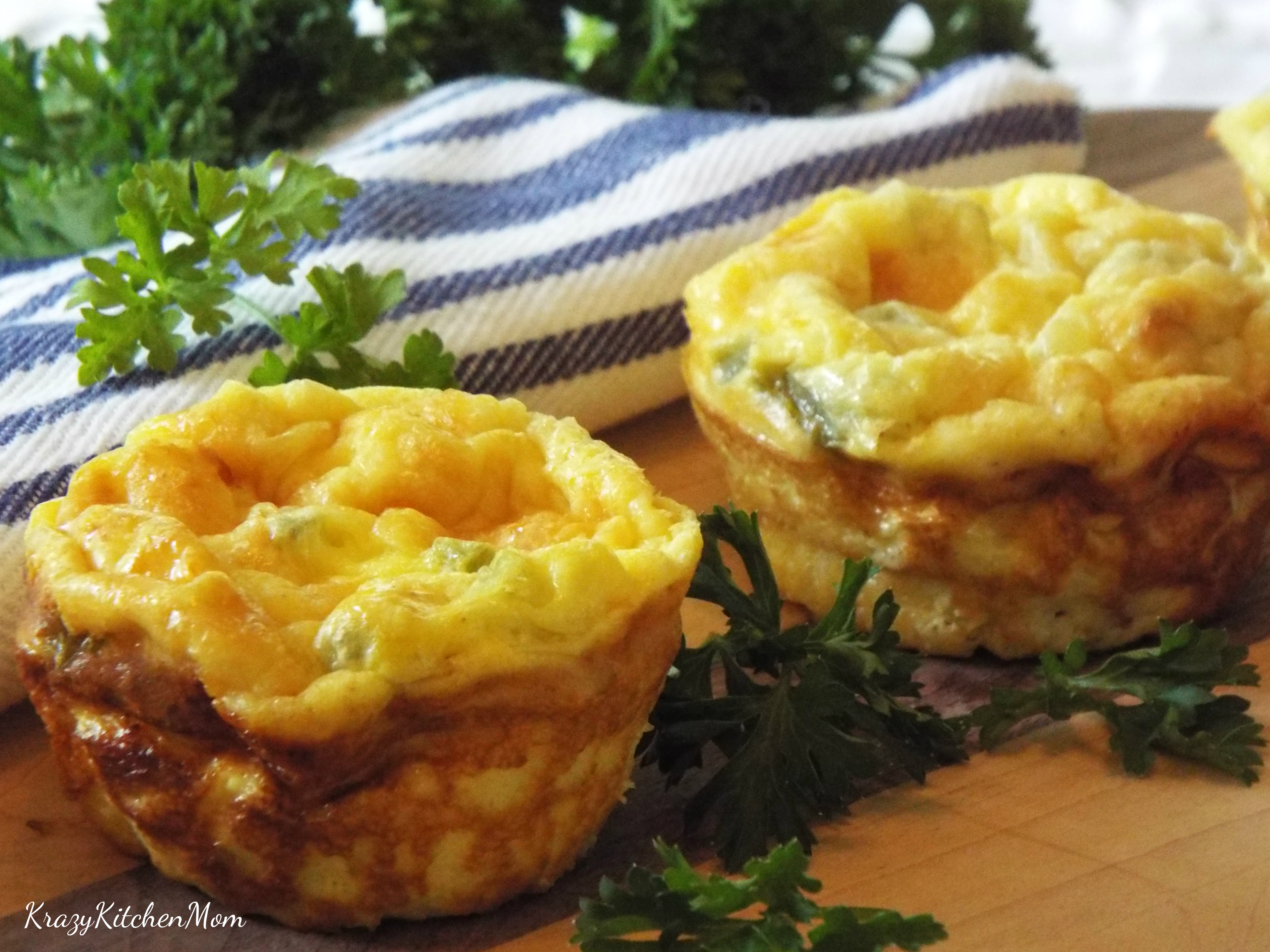 No crust definitely makes this a low-carb lover feast. The most important thing about making quiche is getting the egg to milk (or half n half in this case) to the right ratio so it the egg mixture stays light and fluffy.
The only other rule I stand by when making anything where cheese takes center stage is to use good cheese. Please don't fill an egg and cheese custard with cheap tasteless cheese; splurge a little and buy the good stuff…you won't be sorry!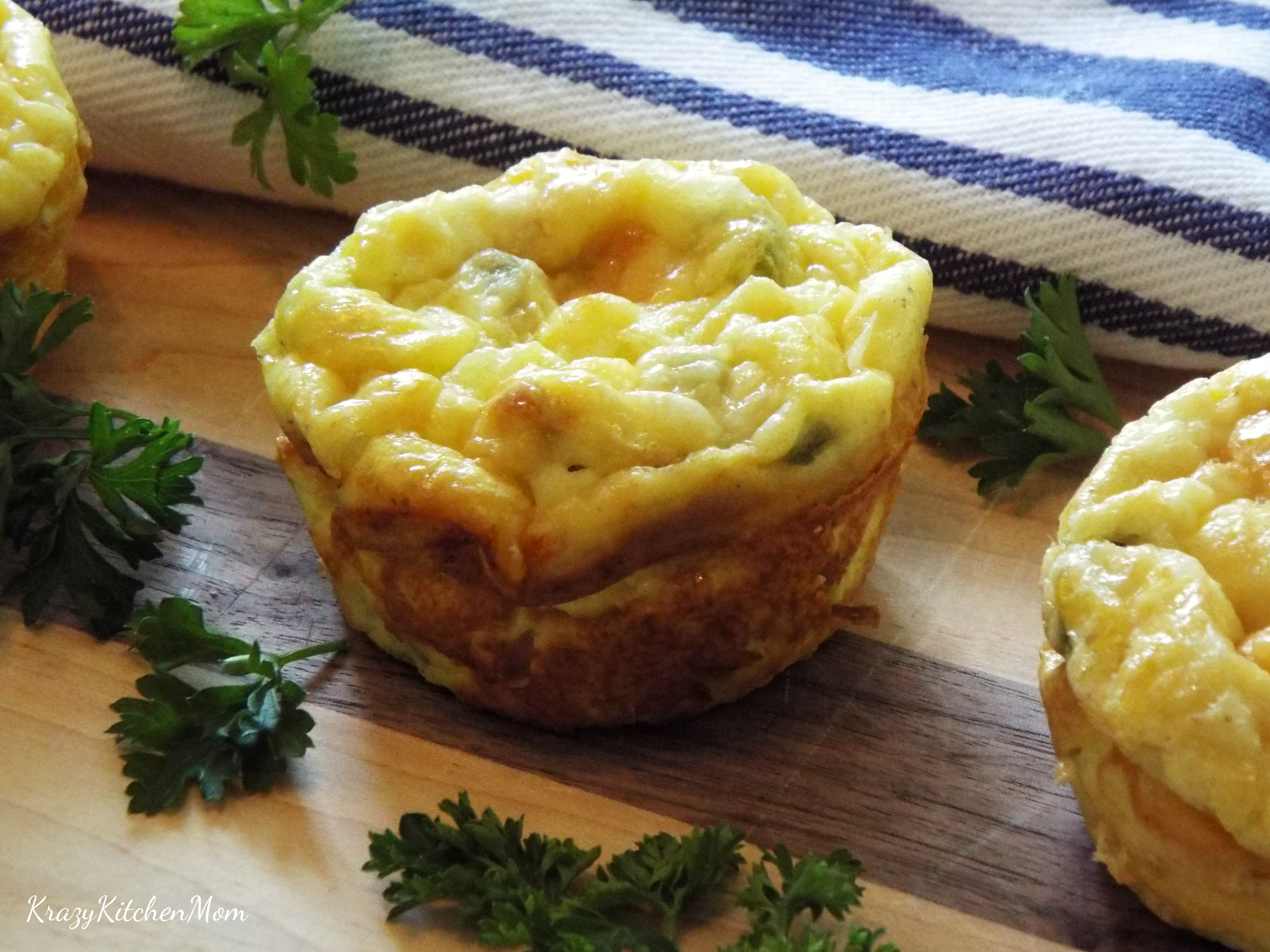 Print
Description
These are great to make ahead and eat them for a quick grab and go breakfast on weekday mornings.
---
6

eggs

1/3 cup

half N half

½ teaspoon

nutmeg

½ teaspoon

salt

½ teaspoon

pepper

¼

green bell pepper – diced small

½

onion – diced small

1

TBS extra virgin olive oil

¾ cup

diced ham

1 cup

grated gruyere cheese
---
Instructions
Preheat oven to 350 degrees.
Place olive oil, peppers, and onions into a stovetop skillet.
Cook on high for 2 minutes; reduce to medium-low and cook for another 4-5 minutes
Remove from pan; set aside to cool.
Beat eggs and half n half until thoroughly mixed.
Stir in nutmeg, salt, and pepper.
Spray a muffin tin with no-stick cooking spray.
Place a large pinch of cheese on the bottom of each of the muffin cups.
Add a Tablespoon of ham to each muffin cup.
Add a small teaspoon of the cooked onion/pepper mixture.
Fill muffin cups about ¾ full.
Top with another liberal pinch of the cheese.
Bake for 25 – 30 minutes; until the puff up and the cheese starts to lightly brown.
Cuisine:

Breakfast/Brunch