Actually these were named Maid Wrongs by my Mom because they are her version of the tradition Maid Rite sandwich. I took Mom's recipe and changed it again so now I guess you can call them Maid Wrong Wrong.
I added slowly caramelized onions instead of using raw. I also used yummy sweet Hawaiian Rolls. I brushed the tops of the buns with butter and sprinkled them with sea salt. I bake them uncovered for a bit more texture to the bun.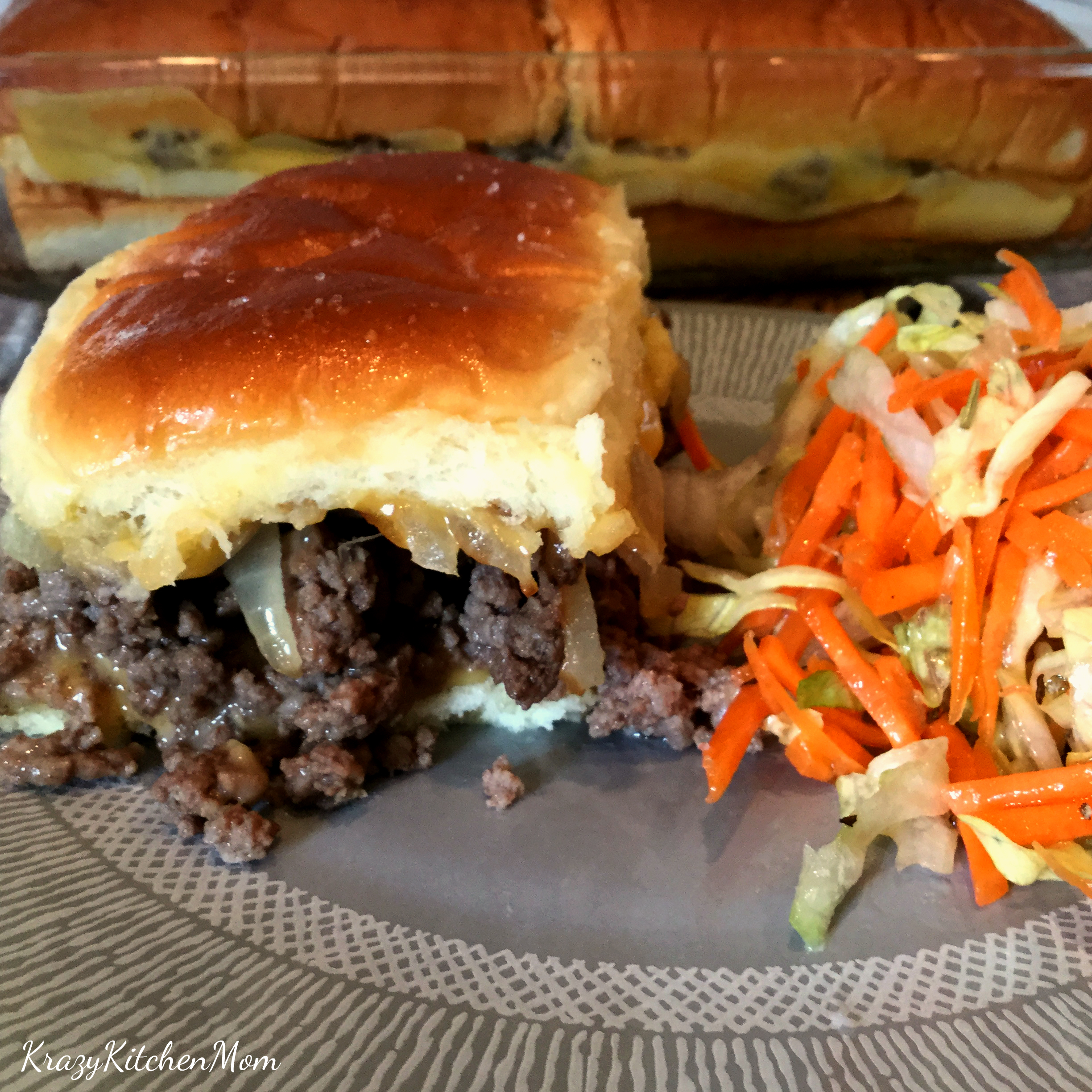 If this is Maid Wrong, I don't want to be Maid Rite.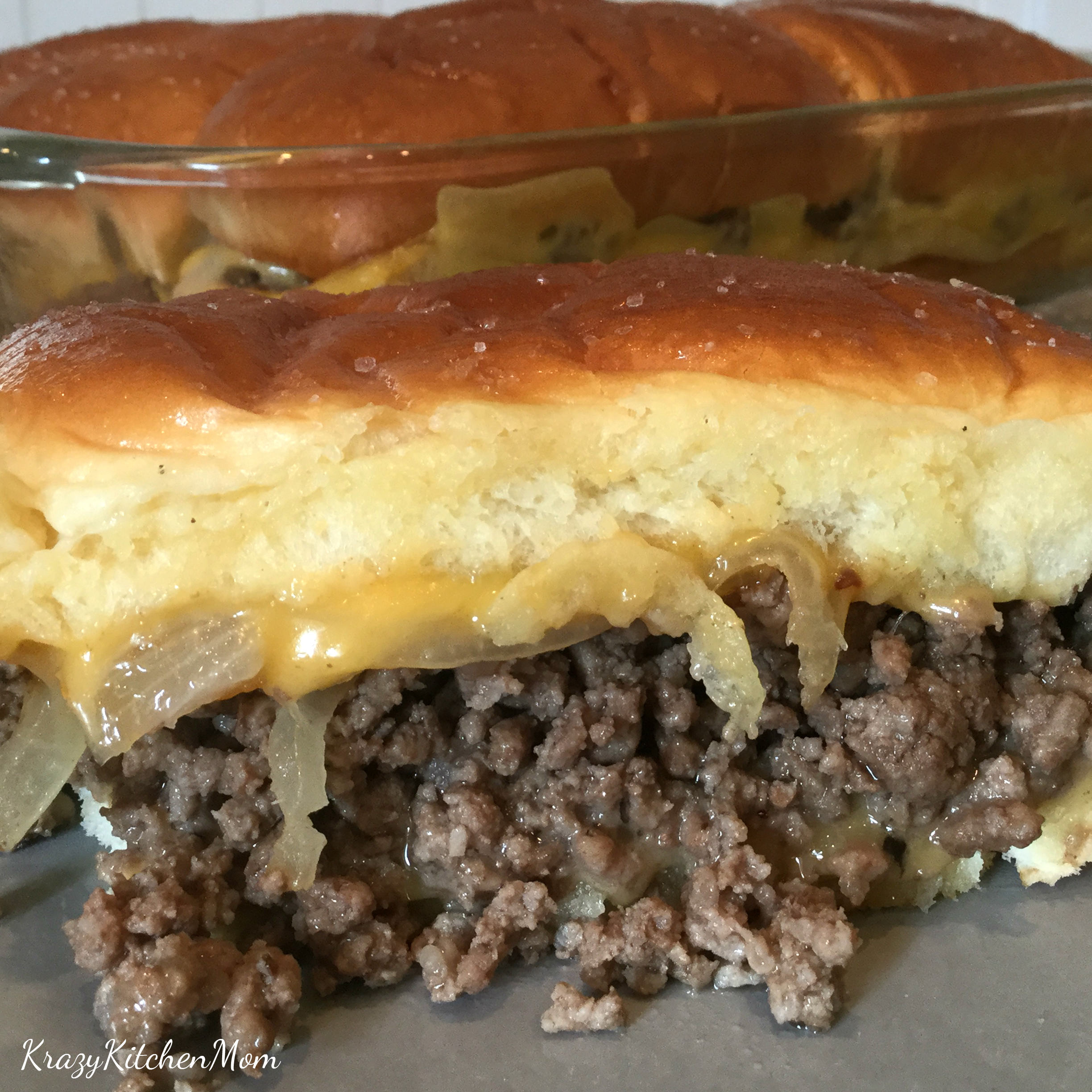 Print
Maid Wrongs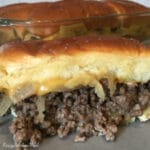 Scale
Ingredients
1

lb. lean ground beef

1

TBS Worcestershire sauce
Salt and pepper

1

onion – sliced

1

TBS olive oil

2

TBS butter, melted

12

slices of yellow American cheese

1

package of Hawaiian Rolls
Instructions
Preheat oven to 350 degrees.
In a stove top skillet; add olive oil and onions.
Turn onion up to high for 2-3 minutes; reduce to medium low and cook them slowly. This will take about 15 minutes.
When onions are caramelized, set them aside.
Add ground beef to the pan you used to cook the onions and cook until browned.
Add Worcestershire sauce, salt and pepper.
Keep Hawaiian Rolls together and slice the entire loaf through the middle at one time.
Place the loaf in a baking dish.
Place a layer of cheese on the bottom of loaf; pour ground beef over cheese, top with the onions and then another layer of cheese.
Place the top of the loaf on the sandwich.
Brush the top of the loaf with butter and sprinkle with sea salt.
Bake uncovered for 15 minutes.