Instant Pot Indian Butter Chicken is hands-down one of my favorite Indian dishes. This recipe comes from a food blogger friend. Keep reading because you will want to know all of her secrets for making this delicious authentic Indian meal.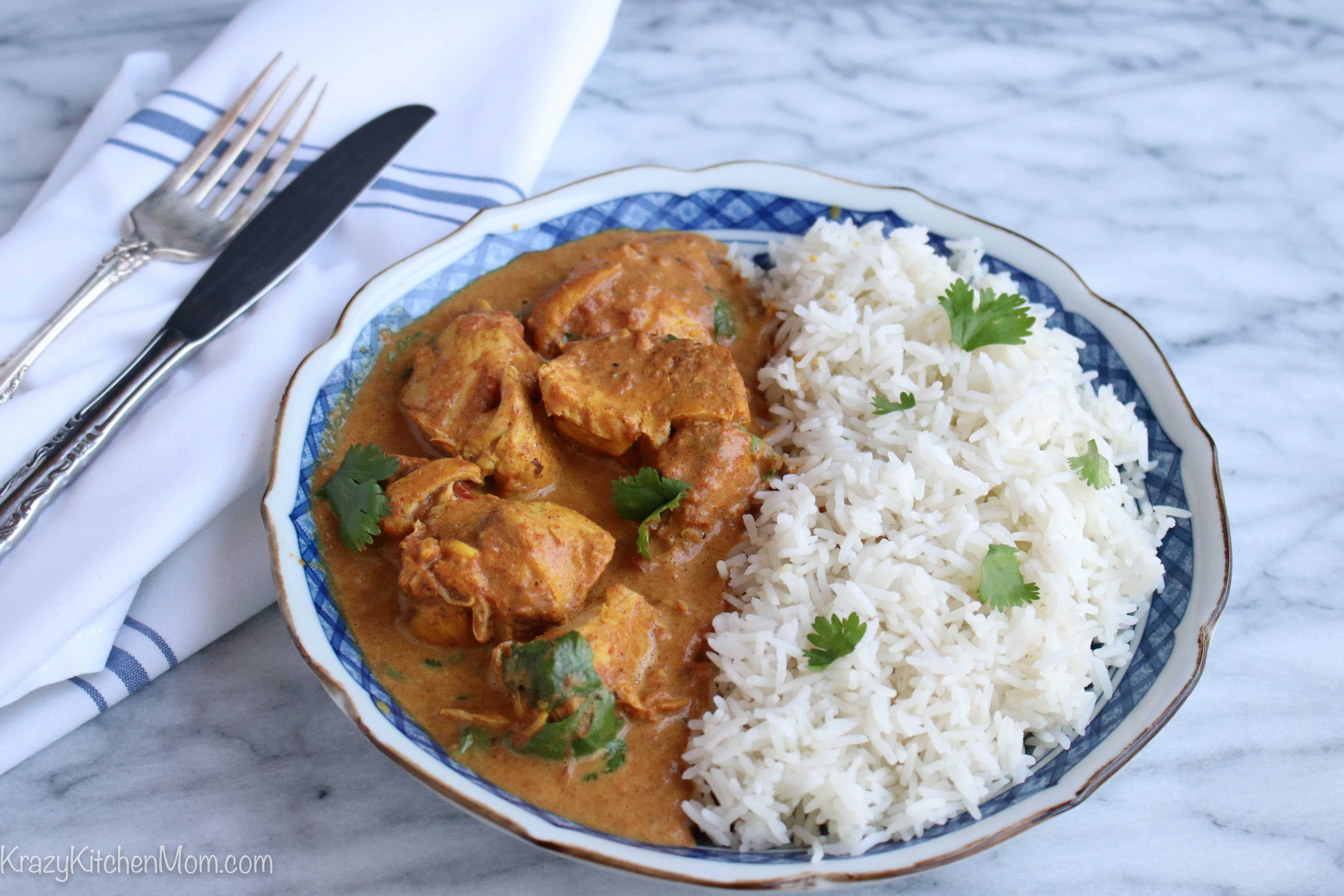 Through blogging and sharing my delicious recipes, I have come to know several other food bloggers virtually. You see, as a group, we like to share ideas, tips and sometimes even specific recipes. That's how I came upon this Instant Pot Indian Butter Chicken recipe.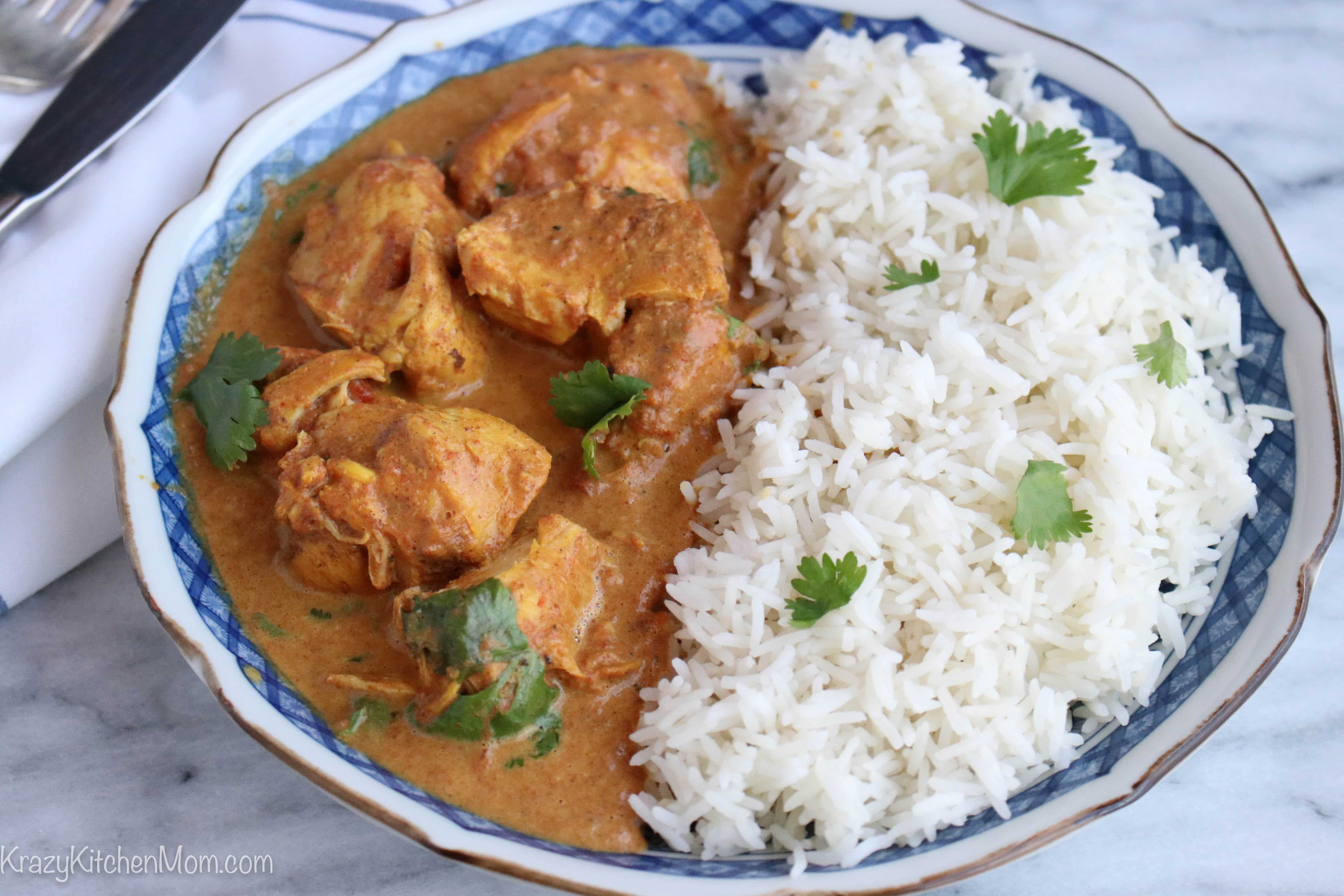 I am in a group of several food bloggers which is where I met, Two Sleevers, or Urvashi Pitre. Urvashi is not only an accomplished blogger, but she has authored several cookbooks. And when I learned about her newest adventure, I just had to buy it: Indian Instant Pot Cookbook: Traditional Indian Dishes Made Easy and Fast.
From Urvashi's Instant Pot Cookbook, I learned that butter chicken is also known as Murgh Makhani and this is her most popular recipe. Since both Vince (hubby) and I love Indian Food, it was a no-brainer on which of her recipes to make first. And wow! I am so glad I did. Now I know why her book and recipes are so popular.
Fork tender chicken in a red cream sauce with bold Indian spices. Vince proclaimed this dish – "restaurant worthy". So there you have it!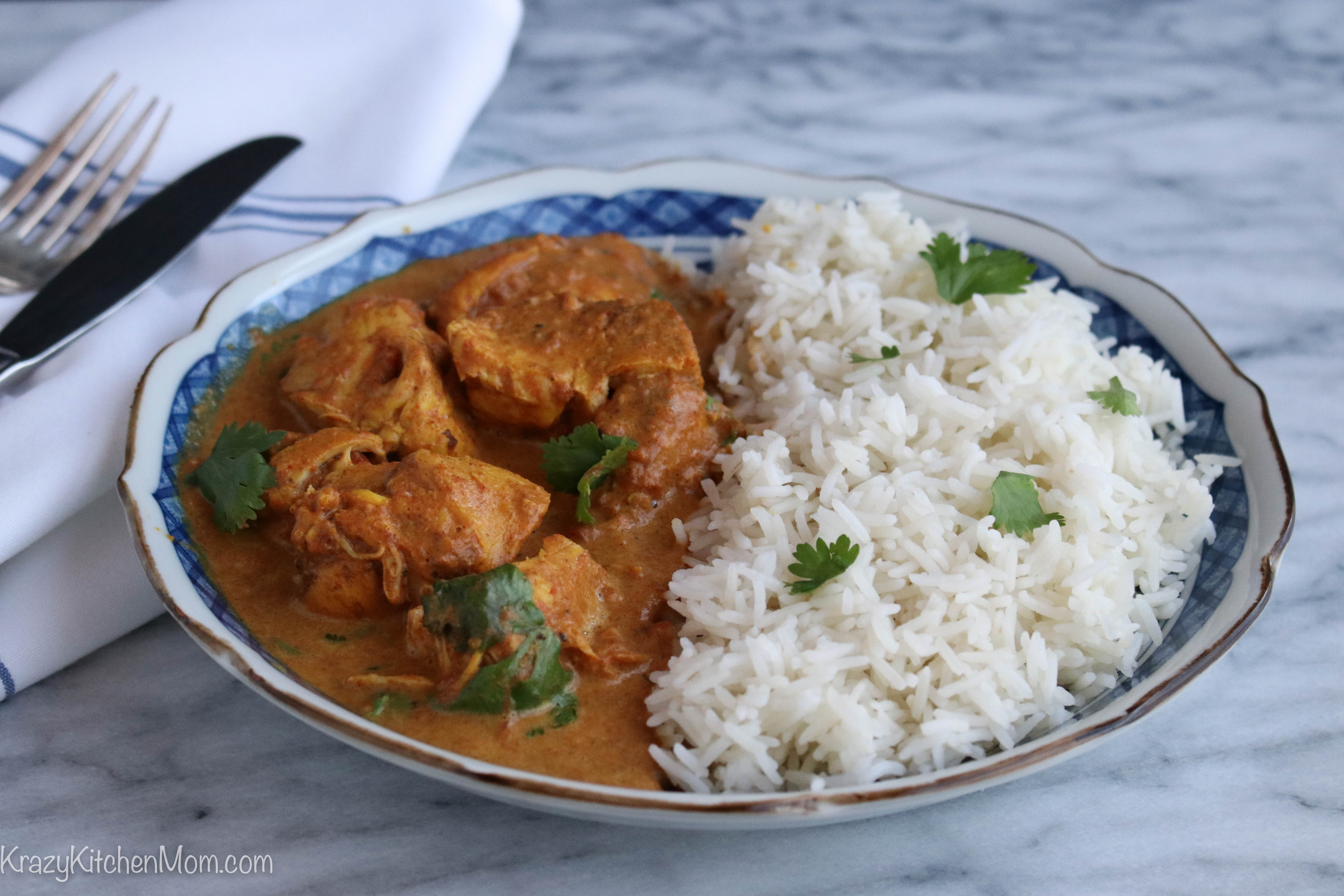 To make this mouth-watering (and I seriously mean mouth-watering) recipe, you will need several spices (lucky for me I had them all in my pantry):
Ground Turmeric
Cayenne Pepper
Paprika
Garam Masala
Ground Cumin
Trust me on this one – it's a great recipe! To get the recipe, visit Amazon or Two Sleevers.
If you like this Instant Pot recipe, you may also like:
Instant Pot Coconut Lime Rice Instant Pot Mushroom Risotto 12 Healthy Instant Pot Recipes
Have you tried one of my Instant Pot recipes? Let me know what you think.