This post may contain affiliate links which won't change your price but will share some commission.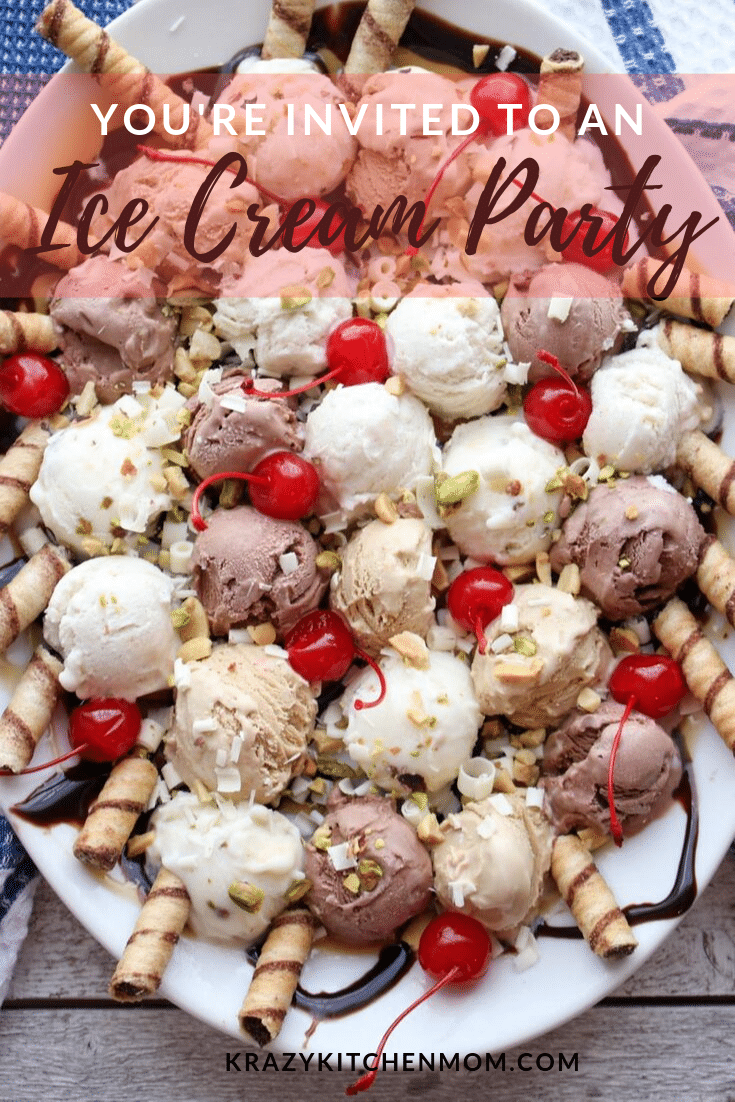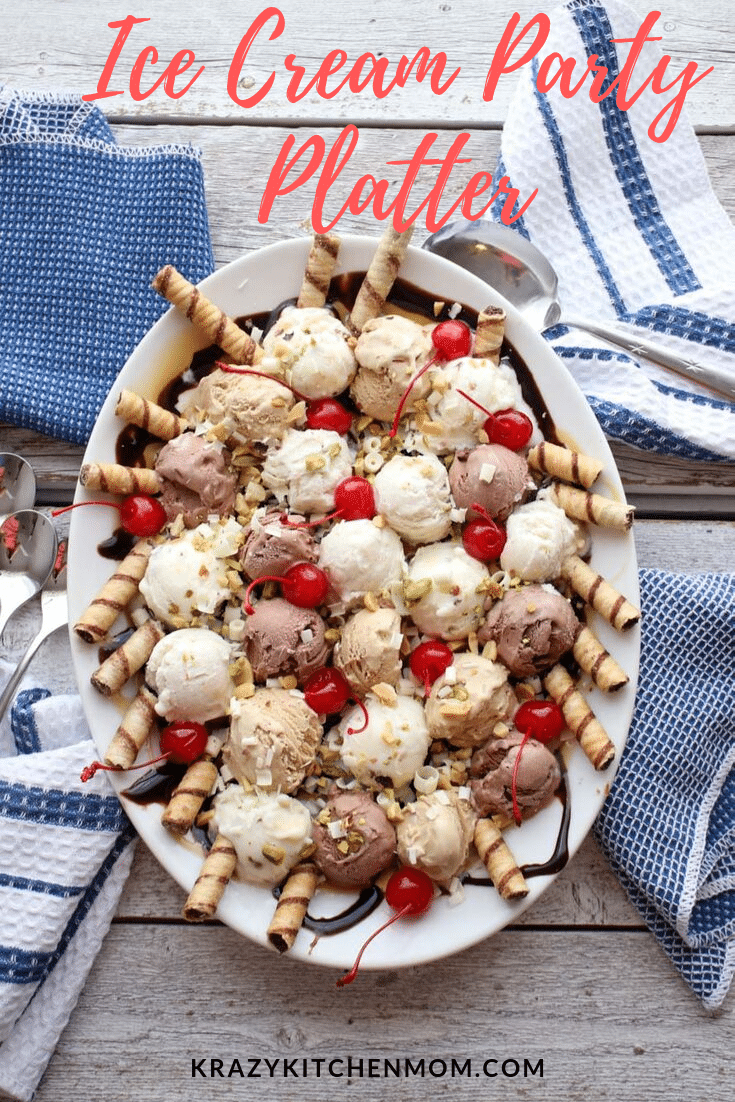 Your next get-together will be a huge success with this make-ahead Ice Cream Party Platter. Four delicious flavors of ice cream with all the fixings!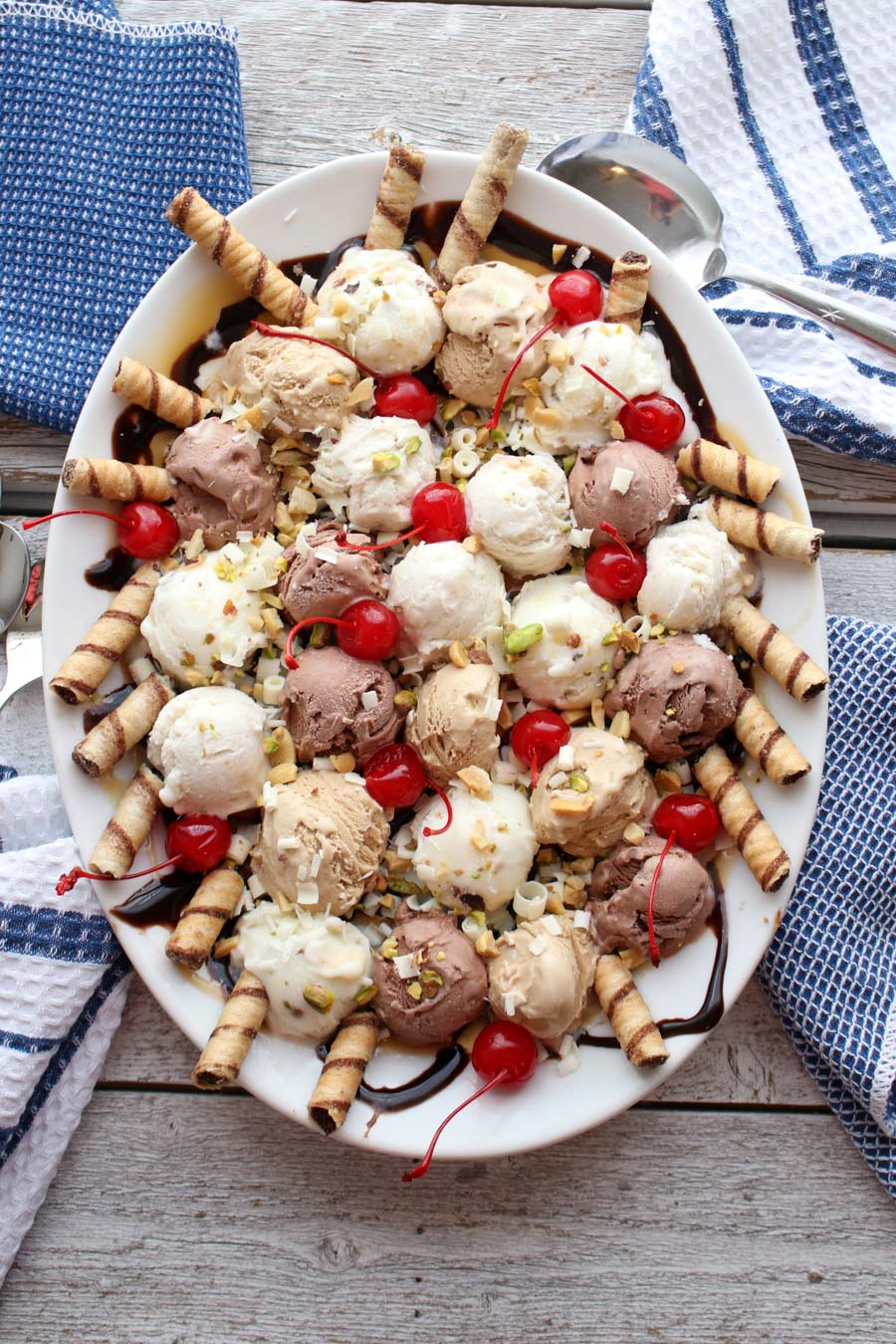 Why You Should Try This Party Platter
Everybody loves ice cream…you know the saying…I scream, you scream, we all scream for ice cream. That's exactly what I think of when I look at this fun Ice Cream Party Platter. And one of my favorite things about this recipe idea is that you can make it for two or you can make it for ten. It all depends on how big your platter is and how much ice cream you use.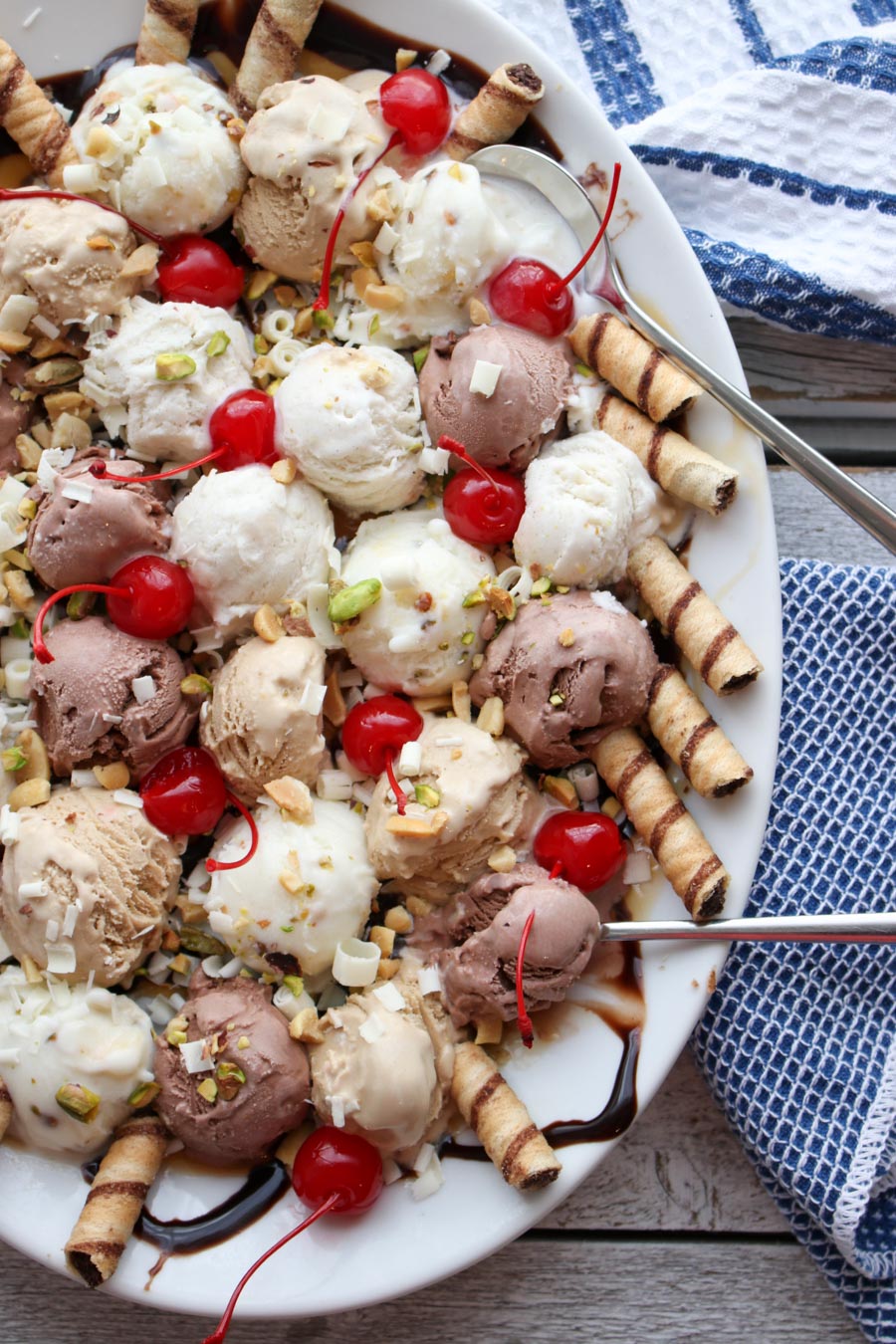 Ice Cream Flavors
I use 4 different flavors of ice cream that compliment each other:
Coffee ice cream
Pistachio ice cream
Chocolate ice cream
Vanilla ice cream
Ice Cream Party Platter Toppings
Mix it up and have some fun! On this platter I use store-bought toppings
Chocolate sauce
Butterscotch sauce
Crushed pistachios
Crushed salted peanuts
White chocolate shaving swirls – I made these by pulling a potato peeler across a white chocolate candy bar
Cookie straws
Maraschino cherries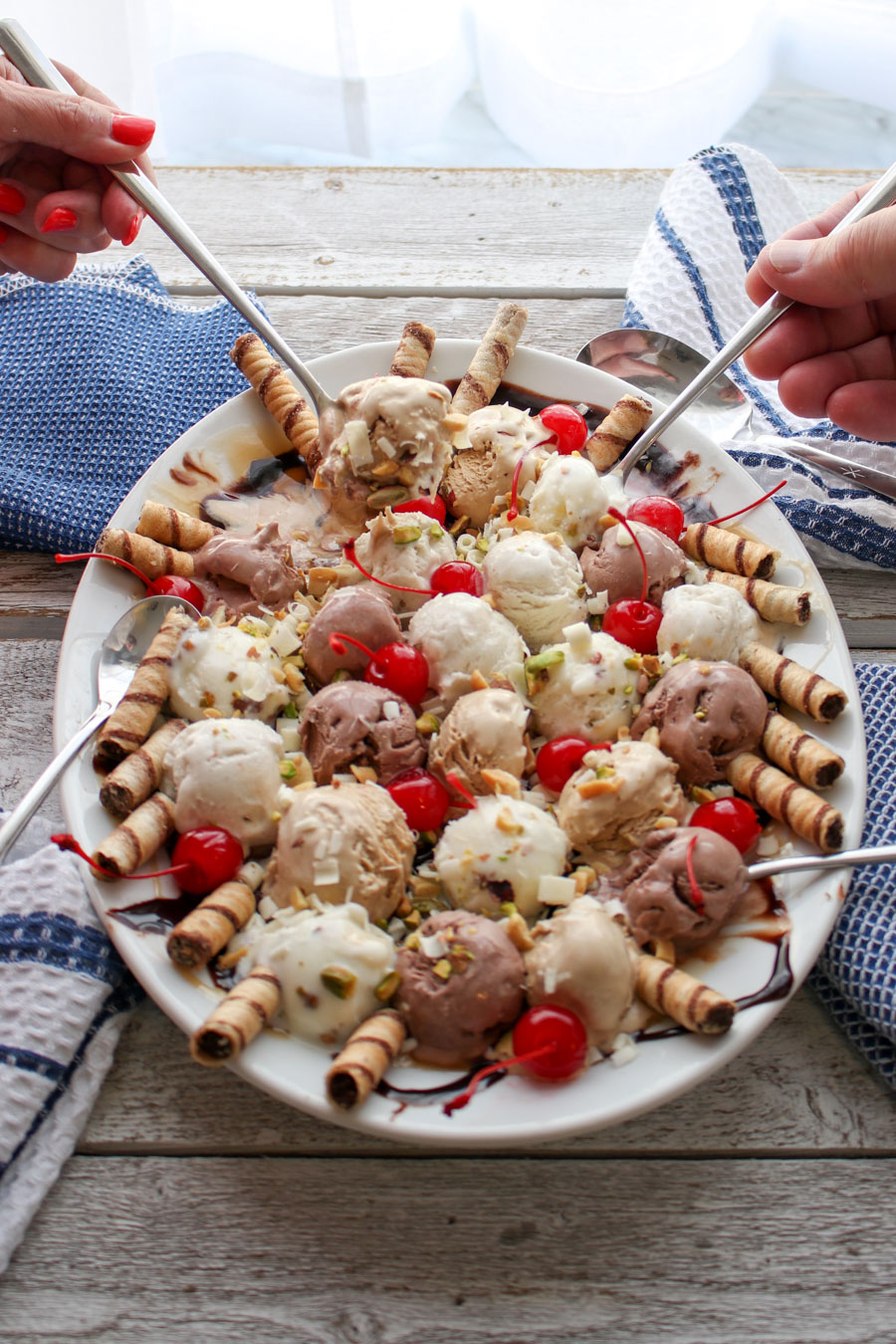 Let's Make the Party Platter
My favorite part of this recipe idea, besides the yumminess, of course, is the fact that I can make it ahead of time and have it in the freezer ready to go when it's time to serve.
Place a large platter into the freezer for 30 minutes – this will give you a little more time to scoop the ice cream so they won't melt on your platter before you have all of them on the plate.
Drizzle the platter with chocolate and butterscotch sauces.
Scoop the ice cream onto the platter and arrange them however you'd like.
Return the platter to the freezer until you are ready to serve.
Make the white chocolate swirls and set them on a small paper plate. Store the plate in the freezer too.
Crush the peanuts and store them in a ziptop bag.
Drain the cherries and place however many you want on a small plate and store them in the refrigerator.
When you are ready to serve the ice cream, remove the platter and the white chocolate from the freezer, top the ice cream with the chocolate swirls. Add the nuts, cherries, and cookies. It's that easy and that fast.
Number of Servings
For this party platter, I use a small cookie scoop instead of a standard size ice cream scoop because I wanted little bite-sized balls of ice cream. With the smaller scoop size, I estimated about 8 balls per person so the platter in the photo serves three people.
More KKM Sweet Recipe