This post may contain affiliate links which won't change your price but will share some commission.
This is one of my favorite times of year. Not because it's Halloween and not because of trick or treat but because the stores are suddenly filled with bags and bags of sweet sugary orange and yellow Corn Candy. I know, it's crazy, right?! An adult so excited about a junk food candy that I now call this my favorite time of year.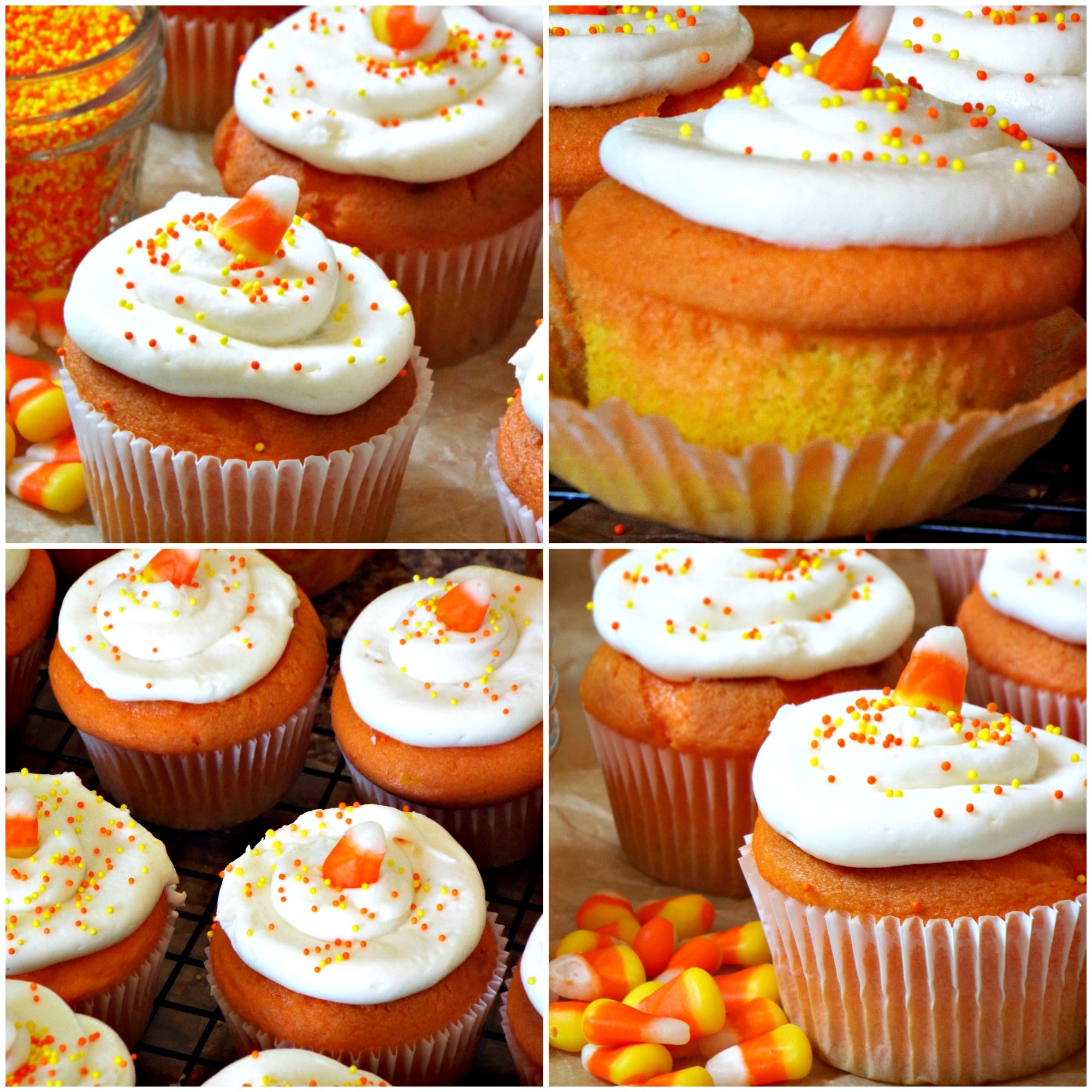 My kids (or should I call them my adults now?) have teased me for years. They insist that ALL corn candy was made in 1942 and it's stored somewhere for safe keeping and only comes out in the fall when silly people like me to buy it. But here's the good news,
I never had to hide or share my corn candy when they were grown up because they would never touch it. And on Halloween when we did the traditional "candy sort," I got all those little bags of corn candy all to myself.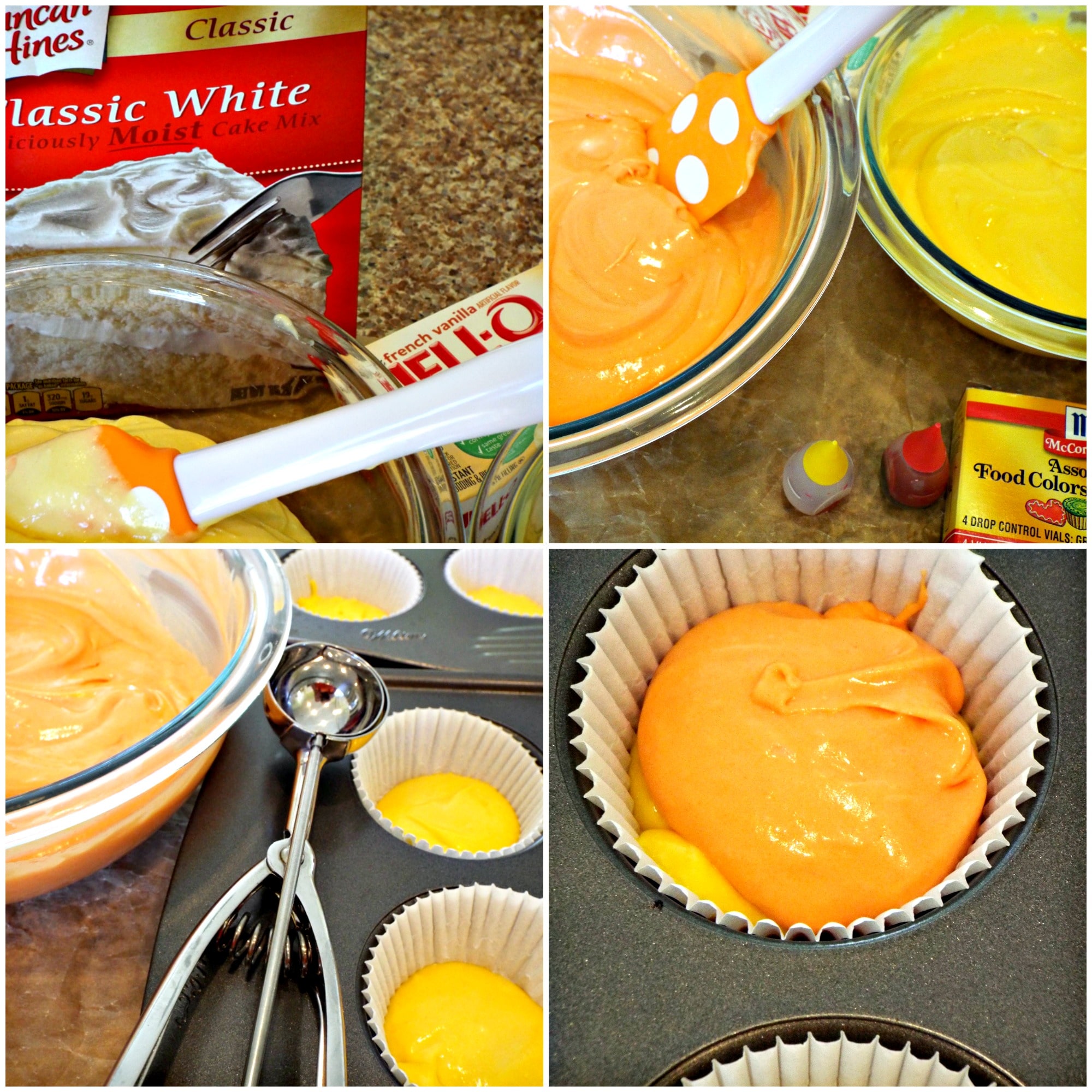 So one thing I know about corn candy is there are the "lovers" and the "haters". As they say, "haters gonna hate," but I am gonna keep on loving my corn candy. Sorry, that was a bit "corny".
I had so much fun making these cupcakes but even more fun when the kids (adults) came Saturday night and they saw my lovely tray of yellow, orange and white treats. The first thing they ALL asked was if they tasted like corn candy. When I told them they were vanilla, they dug right in and then ooed and ahhed at how cute and yummy they were. And of course, they pulled off the yummy cute little candy corns and gave them to me.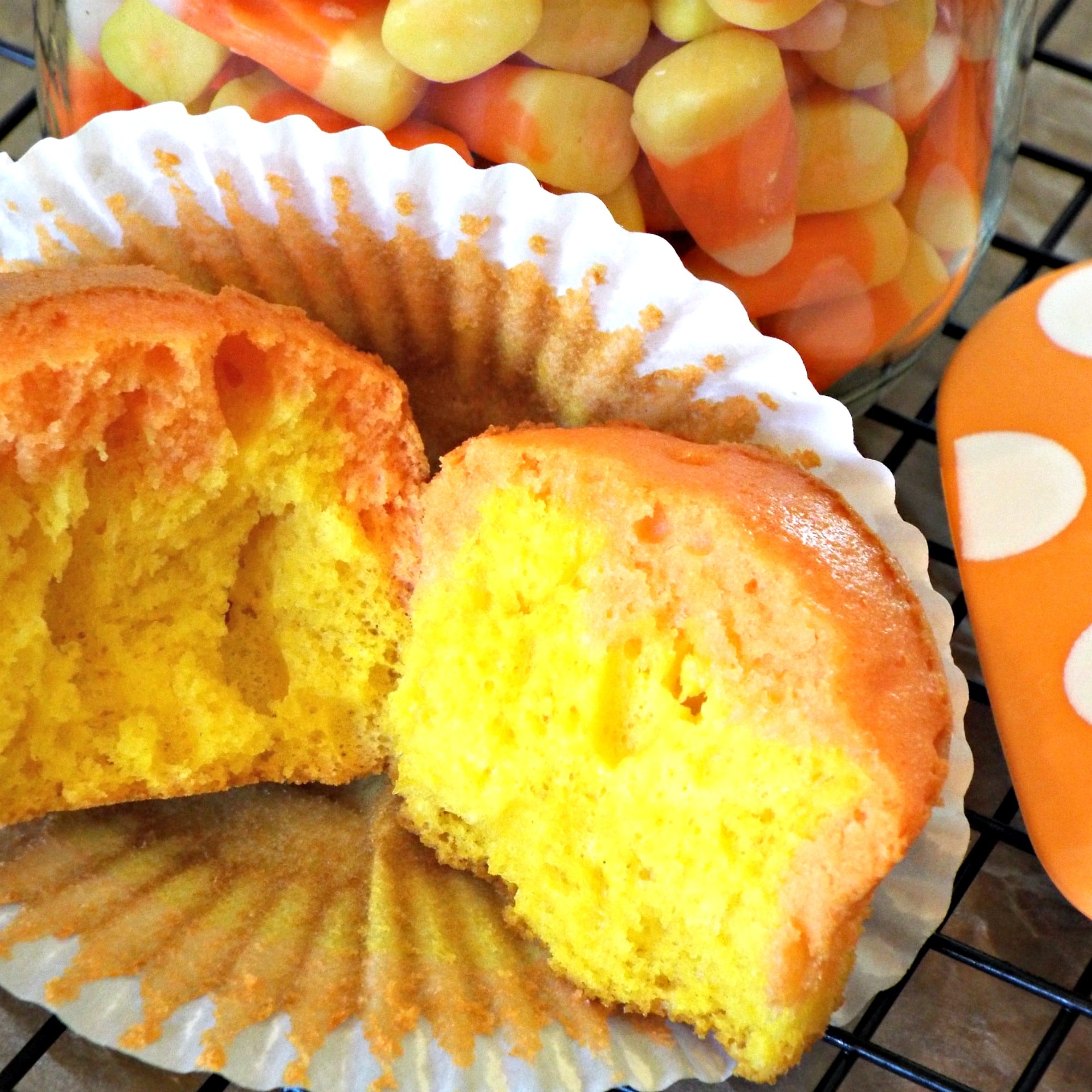 Here are a couple of hints for making these cupcakes: when you use the food coloring, start with about 6-8 drops and then let it sit for a few minutes because the colors start to intensive after a bit. And remember that yellow and red make orange and it might take you a bit to get the color just the way you want it. Also I actually found a bag of mini corn candy which is what I used on these cupcakes. They are adorable and just right for baking and decorating.
Oh and I topped these with cream cheese frosting because everything in life should be topped with cream cheese frosting.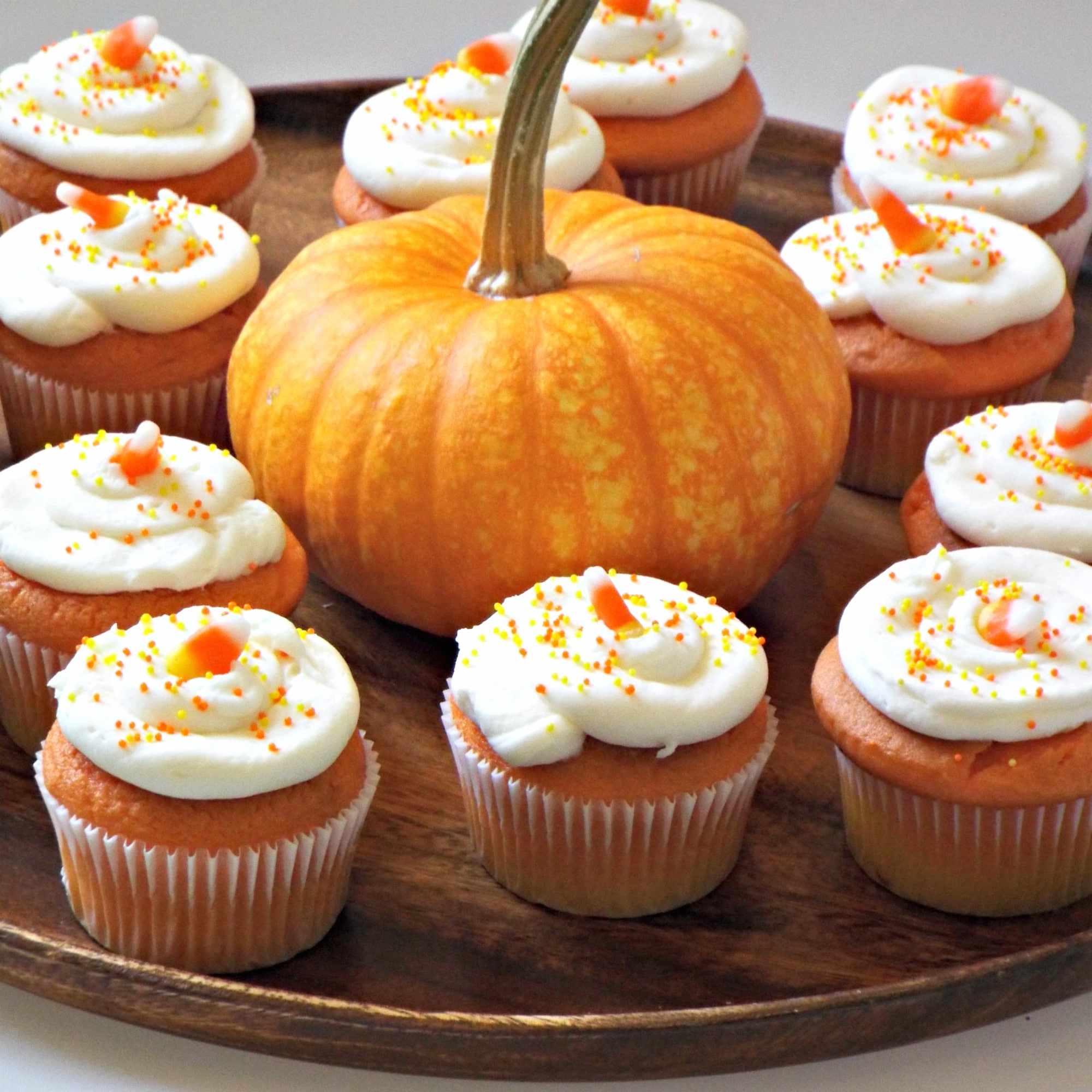 Print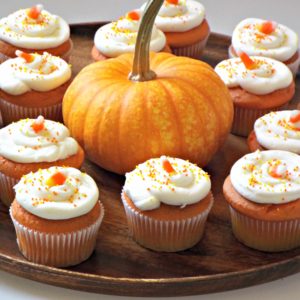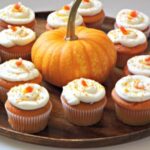 Corn Candy Cupcakes
---
1

box White or French Vanilla Cake Mix

1

box vanilla flavored pudding

3

eggs

1 cup

water

1/3 cup

canola oil
Red and yellow food coloring

1

–

4

oz. package cream cheese – softened

1/4 cup

butter – softened

2 cups

powered sugar
---
Instructions
Preheat oven to 350 degrees.
Combine cake mix, pudding mix, eggs, water and oil in a large bowl.
Mix on medium speed until smooth and creamy.
Separate the prepared mix into to bowls with equal amount in each.
Color one bowl yellow using the yellow food coloring.
Color the other bowl orange using the yellow and red food coloring.
Place cupcake liners into muffin tin (I use white colored liners so you can see the orange and yellow colors bleed through).
Fill all muffin liners 1/2 way with yellow cake mix.
Tap it on the counter a few times so that the yellow settles.
Then do the same with the orange cake mix.
Bake for 18-20 minutes, or until they just start to brown on the top.
Cool for 1 hour before frosting.
FOR CREAM CHEESE FROSTING:
With a mixer, blend the cream cheese, butter and powdered sugar until smooth and creamy.
Place it in a zip top or pastry bag and pipe on top of cupcakes.
Decorate and enjoy!