Today is white chocolate day so we are celebrating with a white chocolate liquor cocktail.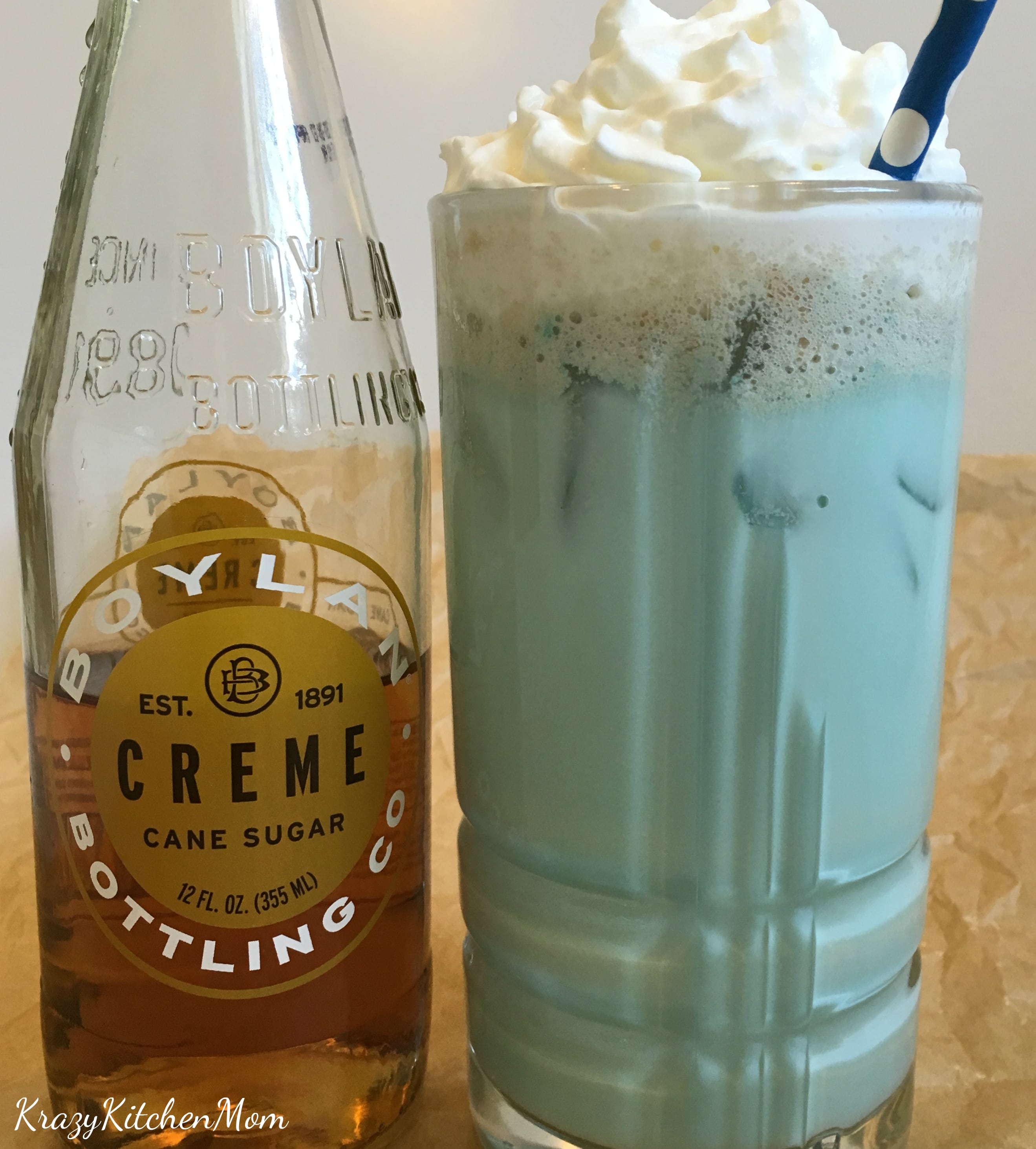 I originally set out to make a cocktail I saw on Facebook from King of Thrones.  The problem is that my husband volunteered to do the shopping that day (not that volunteering is a bad thing) and he decided to interpret the list instead of following what I wrote.
So the first time he went out (yea there was more than one trip required) instead of buying vanilla cream soda, he came home with a vanilla flavored beer!? And I just have to say "yuck"! And to top that, he said he "consulted" with the store owner and they decided that vanilla cream beer was vanilla cream soda – go figure?
So it was trip number two for Vince, this time to the grocery store to buy vanilla cream soda. You guessed it; he came home without the vanilla cream soda and bought cream cane sugar which I learned is a lot like cream soda. The problem is that it's a cream color and I was really going for clear with a vanilla flavor.
Since I couldn't fathom asking him to go yet another time, I decided to make do. Well I am so happy that he bought this Cream Cane Sugar because this cocktail shake turned out to be just perfect! I couldn't decide if it's really a cocktail or if it's dessert so I guess we will go with a cocktail milk shake.
Now I needed a name, so I went to my trusted FB friends and asked them to name it. I got a few really good names and then one not-so-good name from my sister Kit who wanted to name it Tidy Bowl – really – Tidy Bowl??? Go figure – little sisters! Finally, my friend Diane came up with Blue Suede Booze and it was a winner.
Hope you enjoy making and drinking Blue Suede Booze – and go slowly because that color is just so amazing that you will want to look at it all day long.
Print
Blue Suede Booze Shake
Ingredients
White chocolate liquor
Cream soda (Cream Cane Soda if you can find it)
Blue Curacao
Ice
Whipped cream
Instructions
Fill a tall glass with ice
Fill half way with white chocolate liquor
Top with cream soda
Add ½ shot blue curacao
You can stir it like I did so it turns the entire drink blue or you can just let the blue color drizzle by itself.
Top with whipped cream