This post may contain affiliate links which won't change your price but will share some commission.
Beef Stroganoff is a Russian dish that is made with beef, mushrooms and finished with sour cream. My Mom used to make a version of this using ground beef instead of steak or beef tips. I'm guessing she did that to save money and make the servings go a bit further, which you can certainly do. But seriously, if you want a dish that's rich, beefy, mushroomy (I know that's not a real word but that's what I call it!), use a couple of strip steaks and hearty mushrooms.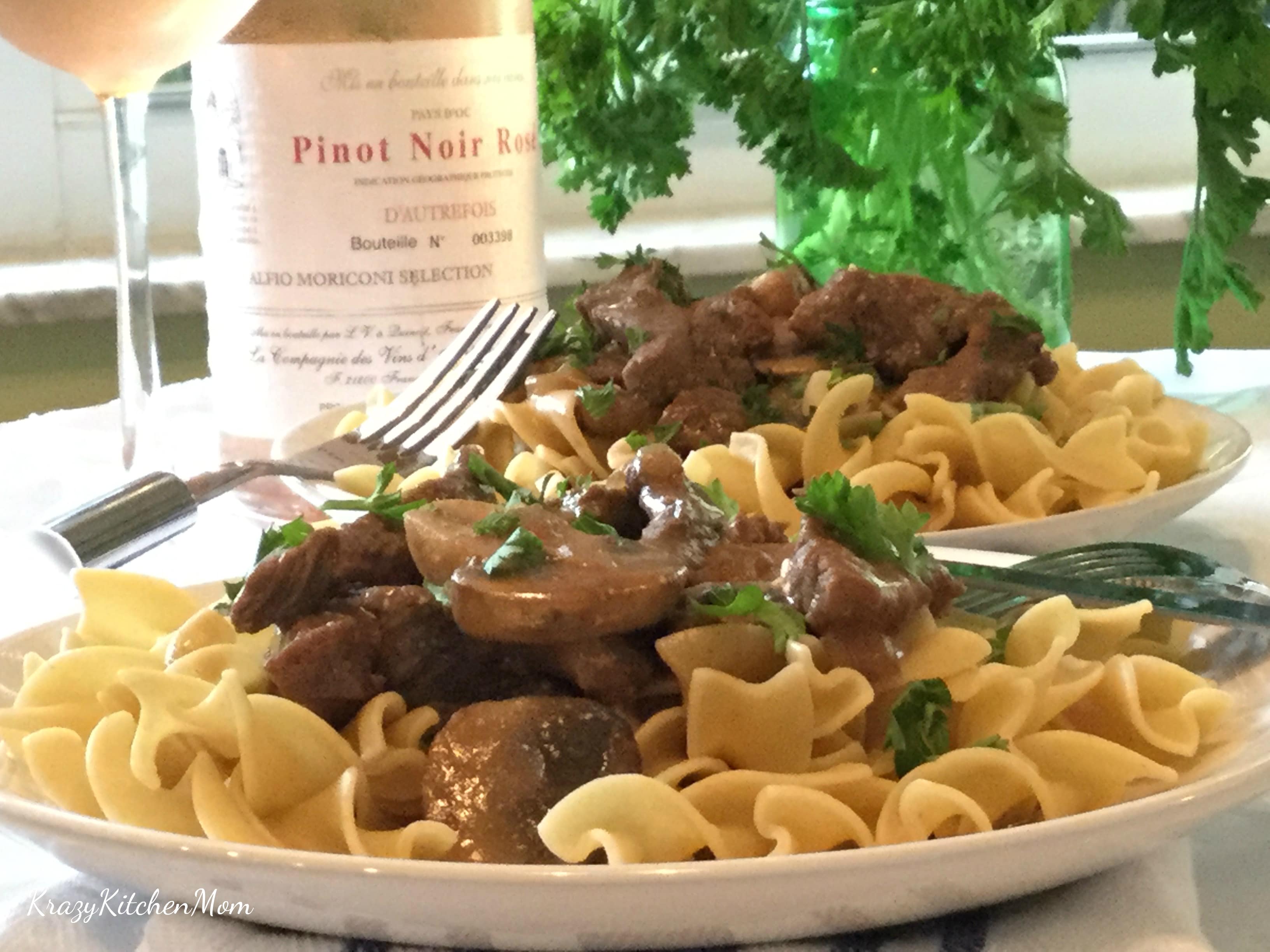 One of the things I remember growing up is that my Dad didn't mind the flavor of mushrooms but he didn't like to eat them or have them in his food – I know very strange! So my Mom would actually remove them before serving so he didn't have any on his plate. He was a pretty easy going guy and didn't ask for much so this must have been her way of caring for him.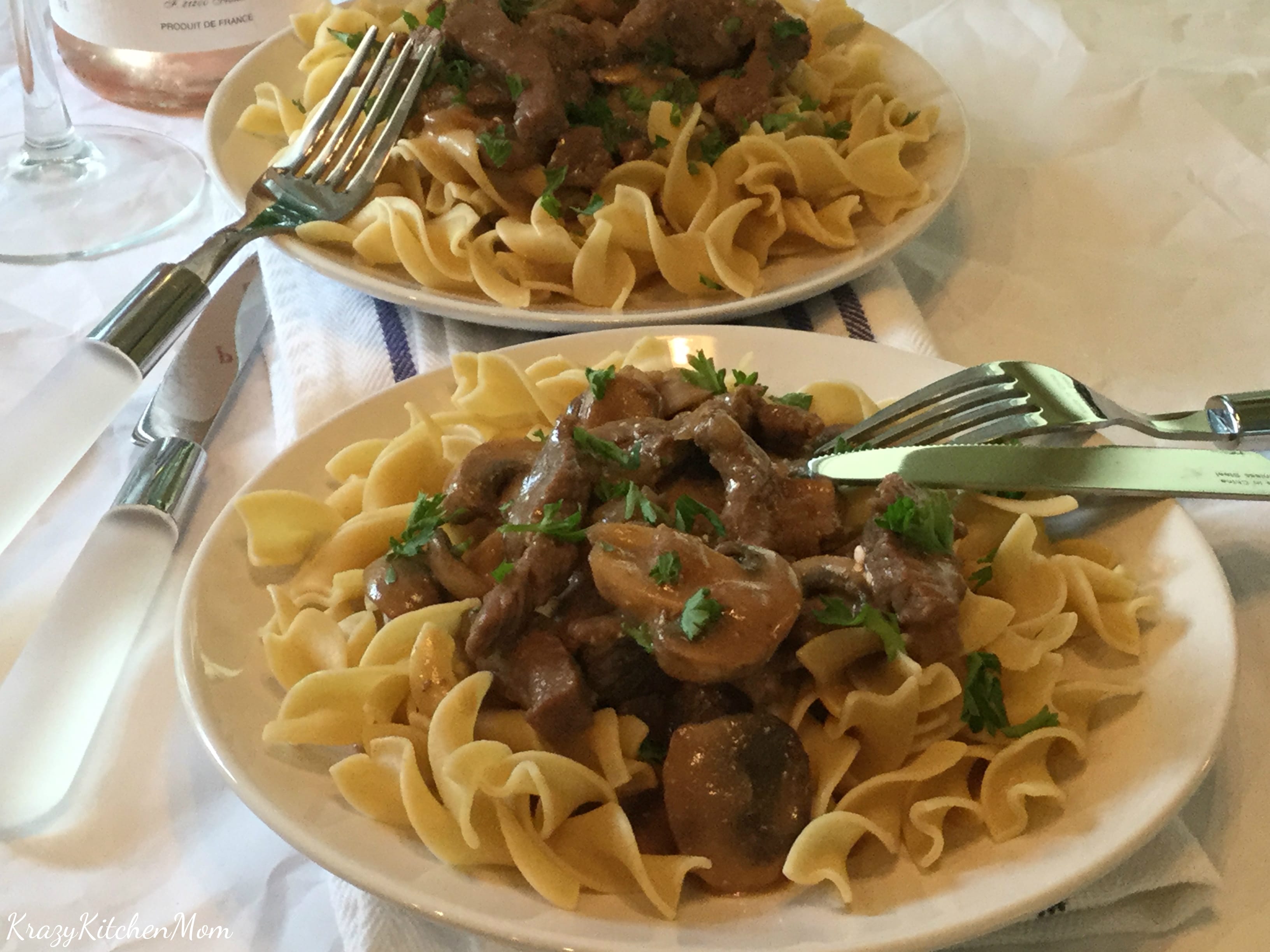 In my house, if it calls for mushrooms, you can bet they will be on your plate. And if you don't want them there then you just don't eat them.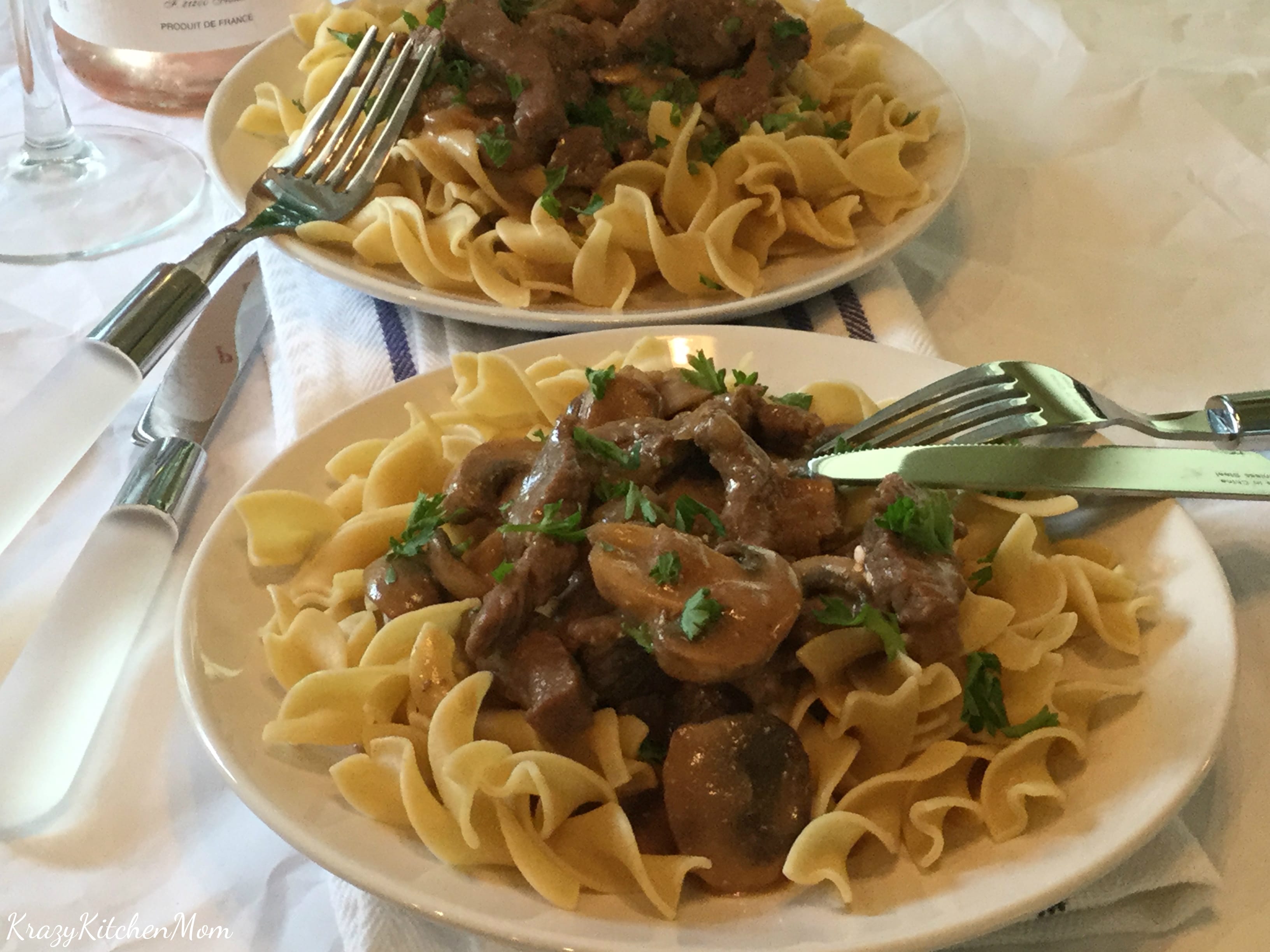 I haven't made this in a long long time and am not really sure why I decided to make it recently but it reminded me of a warm hug! So I think I am going to need a lot more hugs now!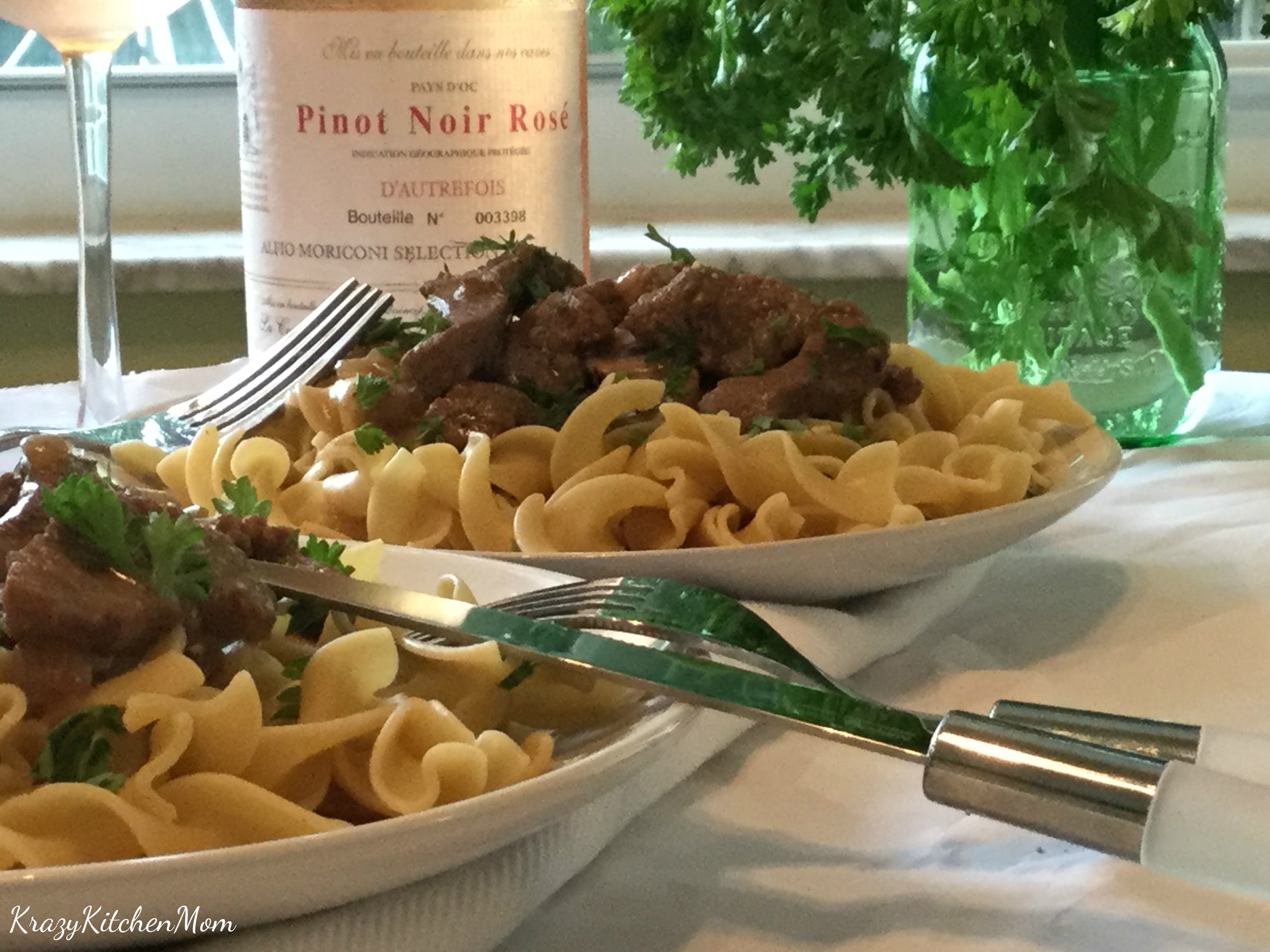 Print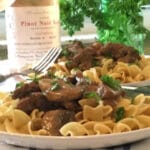 Beef Stroganoff
---
1

package of egg noodles – cooked per package instructions (save a little of the "pasta water" – it's that little extra that goes in the gravy)

2

strip steaks – cut into cubes

1

large package of cremini or button mushrooms – cut into quarters or slices (you could also use an assortment)

½

large onion – diced

2

TBS extra virgin olive oil

1

envelope of brown gravy mix

1/3 cup

sour cream
Salt and pepper
Flat leaf parsley (for garnish) – chopped
---
Instructions
Add oil and onions to a large stove top skillet and cook for 5 minutes.
Add steak cubes and brown on all sides.
Add mushrooms.
Cook all together on medium heat for 5-7 minutes or until mushrooms start to cook down.
While everything is cooking, prepare envelope of gravy mix per the package directions.
Add the gravy to the pan, stir and cook for another 5 minutes until the gray is thick and creamy.
If desired, add a tablespoon or two of the starchy noodle water but be careful not to thin the gravy too much. This is optional, of course.
Add salt and pepper to taste.
Remove from burner, add sour cream and stir until fully incorporated.
Serve over cooked noodles and garnish with chopped parsley.