I am happy to share with you the 2017 Top Viewed Recipes at Krazy Kitchen Mom.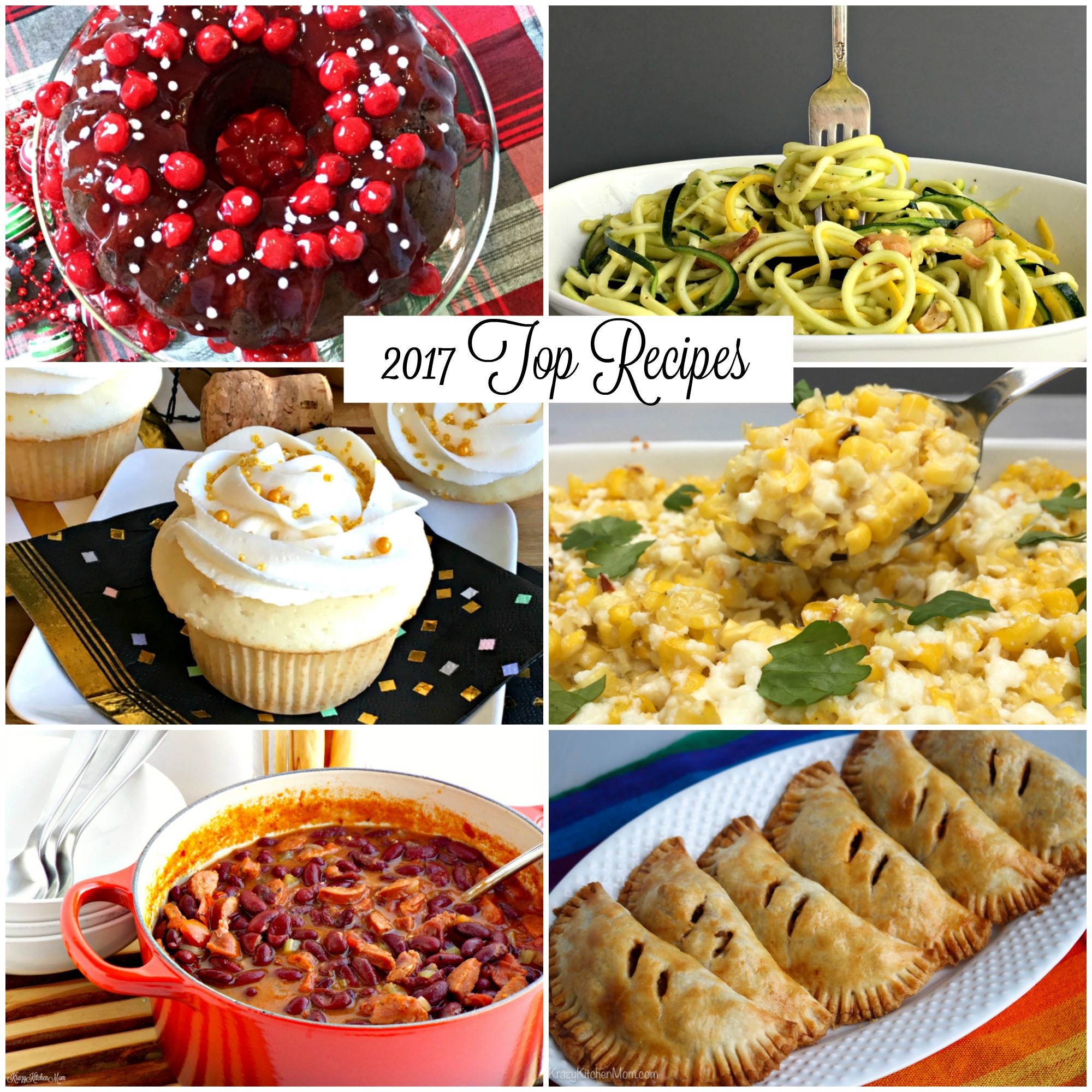 It's hard to believe that 2017 is almost over. I was surprised and really happy to see my followers and viewers top choices of my recipes. And because these are the top, it's well worth looking at them again.
Here are the 2017 Top Viewed Recipes:
2017 was a good year for Krazy Kitchen Mom; I set monthly goals to bring you easy to follow and easy to make recipes; I hope you have seen the improvements.
One of the biggest improvements for 2017 was the addition of videos. Here are a few of my favorites:
Thanks to my faithful followers. Please feel free to leave me a comment down below; I have a lot of great surprises coming in 2018 but I'd like to hear what recipes you would like me to share.
Happy New Year!